Dorger in Royal Danish Ballet's production of Giselle (photo by Costin Radu, courtesy Royal Danish Ballet)
When Holly Dorger arrived in Copenhagen to join the Royal Danish Ballet after graduating from the School of American Ballet, she was shocked by the unfamiliar. "We brought home cat food thinking it was canned tuna," she laughs, recollecting her first weeks among new surroundings. Nine years later, the principal dancer calls Copenhagen home, crediting Denmark and artistic director Nikolaj Hübbe for her success.
European dance companies typically offer secure contracts, better salaries and a varied repertoire. Yet for American dancers, understanding a new culture, adjusting to different company dynamics and getting used to European contemporary work can be challenging. Below, dancers from four European companies weigh in on what they've learned from moving abroad.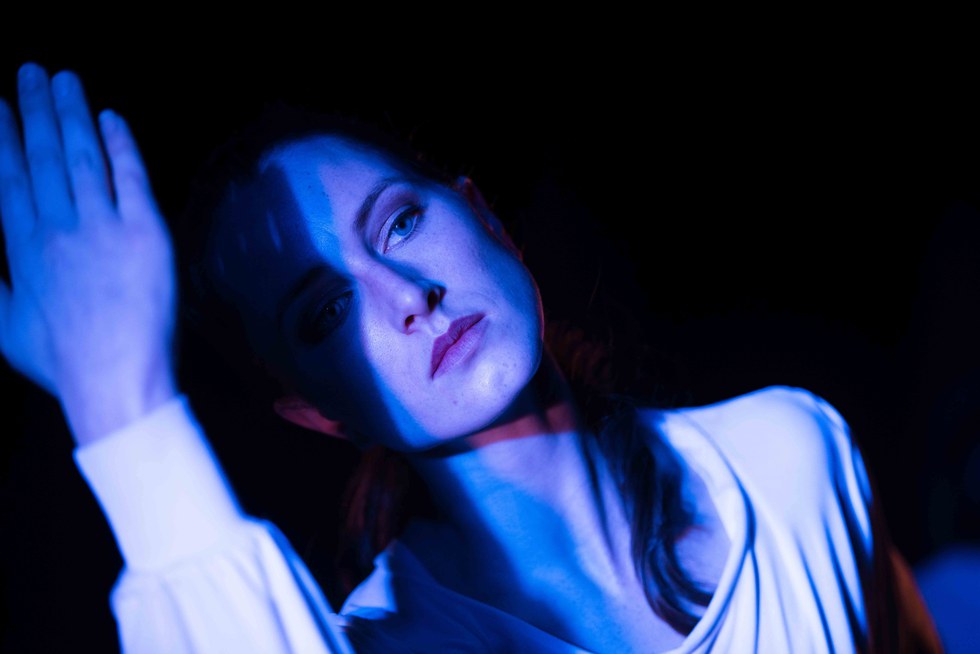 Shelby Williams. Photo Courtesy Royal Ballet of Flanders.
Keep reading...
Show less
Alexei Ratmansky rehearses The Fairy's Kiss with Miami City Ballet dancers. (Photo by Daniel Azoulay, courtesy Miami City Ballet)
Choreographer Alexei Ratmansky will have world premieres on two coasts this winter. On February 10, Miami City Ballet will debut his new one-act version of The Fairy's Kiss to Stravinsky's celebrated score, a homage to Tchaikovsky. The following month, on March 15, at California's Segerstrom Center for the Arts, American Ballet Theatre will premiere his Whipped Cream, a new full-length story ballet to a Richard Strauss libretto and score.
Ratmansky has often looked to ballet history for inspiration. Fairy's Kiss, known as Le Baiser de la Fée when it was originally choreographed by Bronislava Nijinska in 1928, has been staged by Sir Frederick Ashton and Sir Kenneth MacMillan, and several times by Balanchine. Its story comes from The Ice-Maiden, a Hans Christian Andersen fairy tale, and Ratmansky has kept the narrative. A young man, about to be married, is bewitched by a fairy's kiss and stolen away from the mortal world. "I asked Alexei for a narrative work, possibly one with a Russian flavor to it," says MCB artistic director Lourdes Lopez. "Our dancers have a very strong dramatic quality and short narrative works are not a large part of our repertoire." Ratmansky had created an earlier version during his tenure at the Bolshoi Ballet; this is a new production with new choreography.
Keep reading...
Show less
News
Feb. 07, 2017 10:37AM EST
Jo Strømgren may not be a household name for stateside balletomanes (yet), but his work has been performed by dozens of dance, theater and opera companies throughout Europe. He's currently the associate choreographer at Norwegian National Ballet and directs his own dance-theater troupe, Jo Strømgren Kompani. Pointe spoke with this major force in European dance about his premiere, The Letter, at Philadelphia's BalletX, which runs through February 19.
Jo Strømgren in rehearsal with Norwegian National Ballet (photo by Eirik Berg)
How would you characterize your work? 
I like the term "cinematic" and the idea of taking people on a journey. You have to get the pitch and the main characters within the first few minutes. The audience has to understand, and once they get comfortable in their seats you can take them somewhere really strange.
How do you bring your ideas to life?
Early on in my career, I thought the art business meant saying something about life and death. But as I got older, I realized that I needed to simplify. I'll take a small detail or an insignificant symbol that's part of something larger. Then you can layer a story around it.
What are you like in the studio?
I never write anything down, and I don't really take notes or use video. It's not necessarily trendy right now to work without collaborators, but it allows you to twist and adjust as much as you'd like.
How do you work with new dancers?
I don't use my own technique or any kind of codified body language. I'm not a perfectionist in that way. It means I end up lacking a little bit of a signature, but it's nice to use as many tools as possible.
What's interesting about classically trained dancers? 
Classical technique looks fantastic from afar. When I rehearse classical dancers, I imagine how the choreography will look from the last row of the theater because they know how to project.


Get Pointe Magazine in your inbox