The summer I turned 16, my head swirled with "what ifs" as I counted down the days until the start of the Chautauqua intensive. I'd attended the program four years earlier, and the experience had been a harrowing one—my first lesson in the competitive nature of ballet. Leaving the temperate waters of my little pond, I'd found myself a very small, uncoordinated fish in a pool deep with talent. Now, I was going back to test myself again, this time in Chautauqua's top level. Would I be as good as the other dancers? Would the teachers like me? Would I make friends?
Summer intensives are aptly titled. Their extreme demands can cause anxiety, nerves, jealousy and stress. But put down the question marks! Don't let a negative state of mind keep you from soaking up everything your summer has to offer.
Keep reading...
Show less
Learning from your competition can help rechannel jealous feelings. Photo by Eric Ostling.
They are the urban legends of the dance studio: glass in a dancer's pointe shoes, ribbons cut before she goes onstage. The film Black Swan took things a step further, depicting a dancer so wracked with obsessive jealousy that she turns into a monster.
While these caricatures of the jealous ballerina are far from reality, it is not surprising that most dancers will battle bouts of green envy at least a few times in their careers. "It happens to all of us," says American Ballet Theatre corps dancer Paulina Waski, who despite signing a contract with ABT at 16 admits she's felt envious of fellow dancers. "Especially when you are at the point of transitioning from a student to a professional dancer."

According to Dr. Nadine Kaslow, a psychologist who works with dancers at Atlanta Ballet, jealousy is completely normal. However, it creates both physical and mental tension. "It can get in the way of relationships," she says. When Waski was promoted into ABT, she sensed that some of her colleagues from the ABT Studio Company grew distant. Later, she experienced jealous behavior from older company members. "It felt lonely," she says.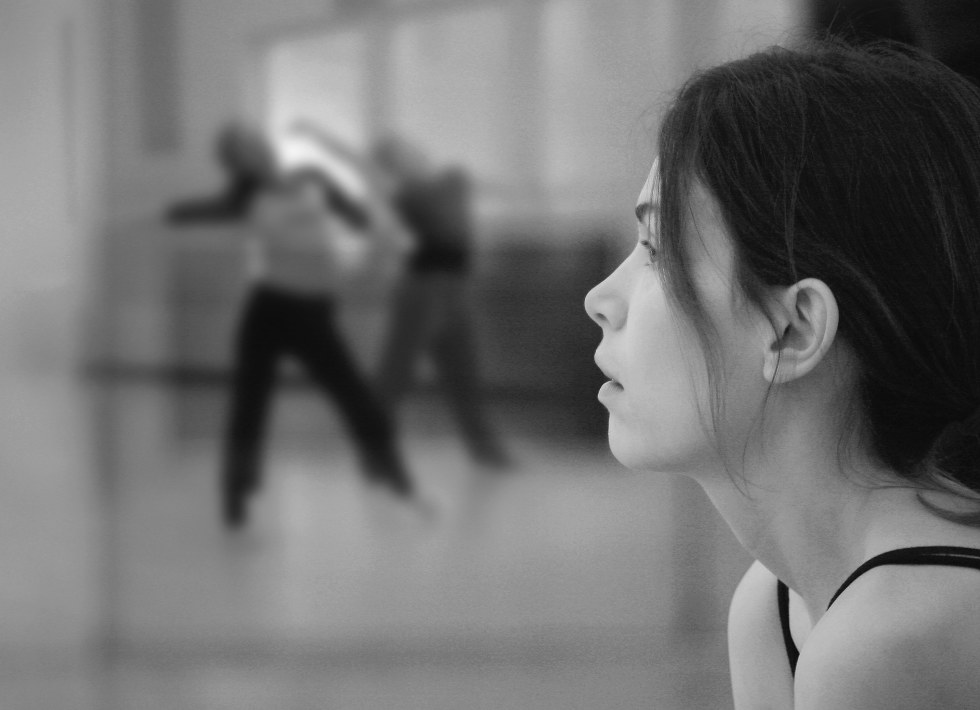 Thinkstock.
Keep reading...
Show less
Nov. 29, 2001 07:00PM EST
Ballet class is a place where technique is strengthened and lessons are learned about one's self as a dancer. We repeat common exercises to tone our bodies, gain further mastery of new steps and develop a keen sense of artistry. We fall, we learn intricate combinations, we push ourselves to be better than the day before. 
But class doesn't always turn out to be this way. I can remember countless times where I've spent the barre and center focusing mostly on the dancing of my classmates. Sizing up their bodies, technique, artistry, expression, strength, whatever—it was all too common. If a classmate could nail a turn and I couldn't, I automatically assumed that I was a horrible dancer. If a friend was getting attention by a guest choreographer at a master class, jealousy would consume me so much that I couldn't take advantage of the opportunity to improve. 
It wasn't until I began dancing in college that I started to focus more on my own personal growth. In a more mature and less competitive atmosphere, ballet class became a place where I wasn't turned into a bunhead clone, but where I worked on becoming a better version of myself. Every dancer has something to offer that others don't—and focusing on developing your own strengths will get you further than being consumed by comparative weaknesses. The best dancers turn all of their focus to their own progress instead of wasting energy on being jealous or self-conscious. Don't hold yourself back. At the end of the day, and at the end of class, the only dancer who matters is you.


Get Pointe Magazine in your inbox