Dorger in Royal Danish Ballet's production of Giselle (photo by Costin Radu, courtesy Royal Danish Ballet)
When Holly Dorger arrived in Copenhagen to join the Royal Danish Ballet after graduating from the School of American Ballet, she was shocked by the unfamiliar. "We brought home cat food thinking it was canned tuna," she laughs, recollecting her first weeks among new surroundings. Nine years later, the principal dancer calls Copenhagen home, crediting Denmark and artistic director Nikolaj Hübbe for her success.
European dance companies typically offer secure contracts, better salaries and a varied repertoire. Yet for American dancers, understanding a new culture, adjusting to different company dynamics and getting used to European contemporary work can be challenging. Below, dancers from four European companies weigh in on what they've learned from moving abroad.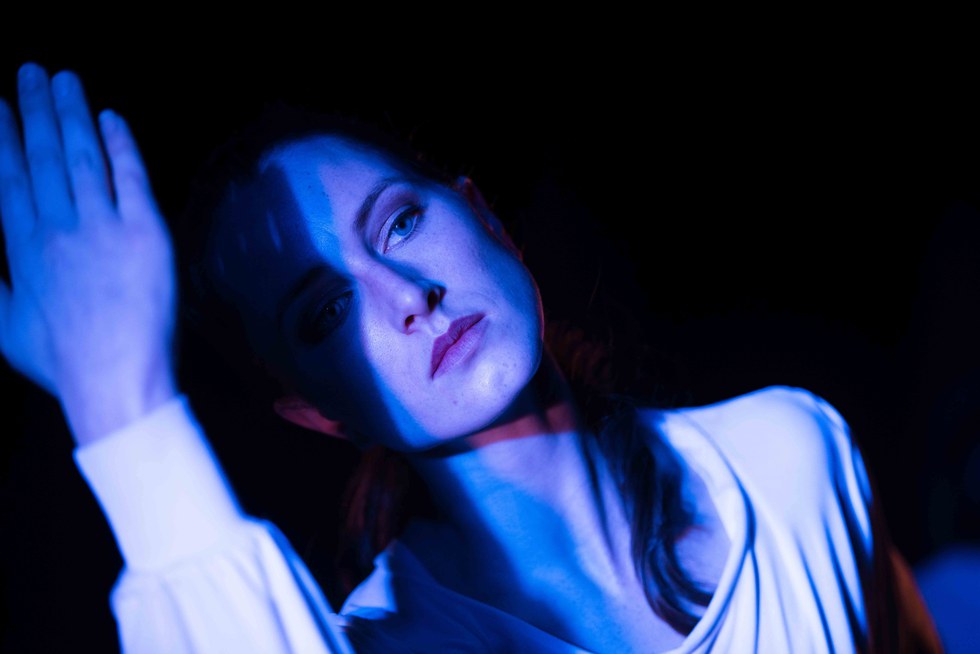 Shelby Williams. Photo Courtesy Royal Ballet of Flanders.
Keep reading...
Show less
Featured Article
Oct. 13, 2016 05:47PM EST
As told to Nicole Loeffler-Gladstone and Madeline Schrock
(Erik Tomasson, courtesy SFB)
What was life like at the Vaganova Ballet Academy?
Gabrielle Perkins, ABT Studio Company member: I lived with about 30 other international students in the dorm, but all of our classes—except two hours of Russian language Monday through Thursday mornings—were with the Russian students. At first, it was stressful because I didn't really know what any of the other girls were saying—or even the teacher. But it was cool just to associate ourselves with them, and it helped us get more into the culture and language.
My daily technique class would last maybe two or three hours. Yeah, it was really long. Then I'd have pointe or pas de deux; and character, modern or acting. Afterwards we'd would go into rehearsal, and usually finish around 9 or 10. The schedule was like that Monday through Saturday, with Sundays off.
(Temur Suluashvili, courtesy OKC Ballet)
There's a stereotype that Russian ballet students are completely single-minded. Is it true?
Daniel Hardman, Oklahoma City Ballet corps member: In Russia, you have to commit to the profession at a much younger age than in the U.S. Students as young as 9 or 10 years old will live in the dorms, away from their families. I think it can be harder for students to develop a passion for their art when they're exposed to such a strict regime. I started my training at the Maryland Youth Ballet, and I still remember performing. It gave me an opportunity to fall in love with the stage, and I don't know that I would still be dancing today if I had jumped into learning classical fundamentals at the barre and being pushed into my splits.
(Peter Brenkus, courtesy Shoptaugh)
Is Russian coaching harsh? Or is that a misconception?
Tatum Sierra Shoptaugh, Slovak National Theatre Ballet soloist: For me, the coaching and pedagogy is what makes the Russian schooling and professional work-life stand out. Your teacher becomes your second mother—the one who looks over you in all aspects of your life at the school. There is a lot of "tough love" and expectation, but they want what's best for you. I still seek my coaches' approval, opinions and advice. Strict doesn't always equal unfeeling.
(NYC Dance Project, courtesy Mitchell)
Why did you stay in Russia to dance professionally after finishing your training?
Adrian Mitchell, Mikhailovsky Ballet corps de ballet: A major reason was the ballet culture and love for the art form that Russia has. I also was given the chance to dance soloist roles in my first season, which is not common in prominent American companies. I have a network of friends and colleagues here, so it just seemed natural. The Mikhailovsky has some of the greatest dancers in the world coming to dance as guests or working here full-time. Being in class with Ivan Vasiliev and Leonid Sarafanov is inspiring in itself. I hope that I'll have the chance to spend more time on stages in America, but I am really enjoying my time here.
Ever dreamed of dancing your way through Europe? Of discovering new companies and wandering the streets of historic cities? For Kelsey Coventry, an American dancer with Leipziger Ballett in Leipzig, Germany, moving abroad was the perfect next step. "I thought that I would try to spread my wings a little further," she says.
Europe also comes with another lure: lengthy, stable contracts with good benefits. "Since I work for an opera house here, and we're government funded, I'm considered a government employee," says Coventry. "We're paid 13 months out of the year, with a 2-month vacation. It's a pretty good deal."
But before you get the job, you need to audition. If you've never traveled abroad, planning a European audition tour can seem daunting.  But with advance planning and the right blend of organization and flexibility, it can be an easier and more affordable experience than you think.

Research, Research, Research
As early as possible, reach out to dance friends abroad and poke around the websites of European companies you admire. Look for repertoire that suits you and cities that intrigue you. When Boston Ballet corps member Shelby Elsbree planned the audition tour that landed her a spot at the Royal Danish Ballet a few years ago, she used major cities that were easily accessible from the U.S. as a starting point.
Jessica Teague, a soloist at Royal Ballet of Flanders, also recommends looking into companies you've never heard of. "Add in at least one company that is just purely out of curiosity," she says. "I've discovered some really cool companies that way." To tap into the European dance scene, Dance Europe will be one of your best resources. It's a print magazine that's available in some major U.S. cities, but its website also includes company and audition directories.
Pay special attention to whether the company hires foreign dancers by looking at company bios or the audition page, especially with smaller troupes. In some cases, filing for visas costs companies time and money, so you want to make sure they're up for it.
    
Reach Out to Companies
When you're researching company auditions, Nikolaj Hübbe, artistic director of the Royal Danish Ballet, recommends finding out what kind of dancer the director is looking for, too. Start by asking contacts that you have in the company, but also ask a company manager when you're scheduling the audition. "Are they looking for small girls right now? Or tall boys?" says Hübbe. "People say if dancers want it enough, they can go to the company and knock down the door. Yes, that shows a certain passion and courage. But if a director is looking for 5' 5" instead of 5' 10", that's the reality."
Even if there's an open audition scheduled, ask whether the company will allow you to take class as a private audition instead. Unlike at large open auditions, "you know that the director will be able to see you and measure you up against their own company," says Coventry. "And you can see how you fit in from your own perspective, too."
To request a private audition, look on the company's website for the appropriate contact (often the company manager or artistic director's assistant). Then, e-mail an inquiry that includes your resumé (with your citizenship right at the top, highlighting any dual citizenship), photos and dance reel. Elsbree recommends sending hard copies, as well. Follow up in a few weeks to make sure they've received your materials.

Plan Your Trip  
Planning your audition tour is like putting together a puzzle. Teague, Elsbree and Coventry recommend setting aside approximately two weeks for a tour that targets five companies and a few possible backups. Your safest (and cheapest) bet is to book early with extra time padded in, just in case your itinerary changes.
Most companies look for new dancers between January and March (which happens to be a great time of year for flight deals), before the bulk of open auditions. But April or May could also be an advantageous time. "Later in the year directors know exactly who's staying and who's retiring, and sometimes things go a little bit faster," says Teague.
Arranging auditions geographically is logical, but not always to your advantage, especially if companies have specific dates they'd like you to visit. When Coventry planned her tour, she started with her first-choice company, giving them the two-week time frame that she'd be in Europe and letting them suggest a date. Then, she e-mailed her second-choice company with a shorter time frame and so on.
Choosing transportation largely depends on the order of your auditions. Keep in mind that low-cost European airlines, such as easyJet and Ryanair, may often get you between cities much more quickly—and more cheaply—than trains. On the other hand, trains can be a relaxing way to see the countryside. Teague recommends asking about youth discounts and weekend fares when purchasing tickets.
Unless you're staying with friends, you have three main accommodation options: a hostel, a bed and breakfast or a hotel. Hostels are dormitory-style and your most affordable option; European B&B's are often less pricey than hotels. When choosing accommodations, stay within walking distance of the theater if possible. "The last thing you want on the morning of your audition is to get lost on public transportation," says Teague. Elsbree adds, "You want to make everything as seamless and as convenient as possible, so that you can save your energy for the audition."
Bring one book bag and one carry-on suitcase with wheels. That's it. "If you can manage to do this trip without checking a bag, you will thank yourself," says Elsbree. "If you're moving from city to city, you can wear the same thing every other day, and no one will know," adds Coventry. Pack plenty of pointe shoes, a leotard for each audition, a couple of outfits and your travel tickets.

Cultural Differences
The dance world is small and very international, so you'll likely find fewer cultural differences inside the studio than outside it. "The parameters of ballet exist wherever you are—adagio is still adagio," says Hübbe. "Speed is maybe an American 'brand,' but that will be incorporated into a well-rounded audition class." Teague adds, "The chances that you'll run into someone you know are very big. You'll find contacts along the way."
Of course, there will be cultural differences from one studio to the next, so keep these ground rules in mind: Always be your confident self, and err on the side of politeness. If taking company class, ask the dancers next to you before you take a place at the barre.
Whether you end up with a contract or not, a European audition tour is almost guaranteed to be a life-changing experience. "It is so perspective-shifting, just to expose yourself to other cultures and companies and cities," says Elsbree. "To this day, my audition tour is still one of the highlights of my dance career." 
Budgeting for Europe: Two weeks on $3,000 (or less)
Round-trip flight: $800–$1,200, depending on time of year
Accommodations: $20–$100 per night. You can almost always find a great, well-located hostel room for $20–$40 (per person).
Food: $20–$30 per day. Boston Ballet corps member Shelby Elsbree recommends trying street food in each city you visit. "It's cheap and delicious," she says. Plus, it's a great way to experience local culture.
Travel within Europe: $30–$100 per ticket (book in advance for the best rates)
Indianapolis to Host New Ballet Competition
Most dancers dream about working up close and personal with ballet's biggest stars. This summer, 180 pre-professional dancers (ages 11 to 21) will have the opportunity to do just that during the first annual Indianapolis International Ballet Competition. Hosted by Indianapolis City Ballet, the event, held June 11 to 14 on the campus of Butler University, offers competitors both master classes and one-on-one coaching sessions with Ángel Corella, Greta Hodgkinson, Yuan Yuan Tan, Susan Jaffe and Monique Loudière.
In addition, the judges (which include directors from American Ballet Theatre's Jacqueline Kennedy Onassis School, San Francisco Ballet School, the John Cranko Schule and Canada's National Ballet School, among others) will evaluate both the dancers' classwork and their performances for scholarships, contracts and cash prizes.
An independent jury will choose qualifying competitors based on a video submission of one classical variation, due January 23. "It's wise for dancers to choose an age-appropriate variation—one they're artistically and technically capable of handling—rather than choosing the most difficult," says Jolinda Menendez, ICB's performance and master class director. See indianapoliscityballet.org for more information.
Technique Tip
"Ballet is about being inspired by images and creating other images. One image that has helped me comes from my past director, William Whitener. He would tell us to 'find the light'—meaning find where the stage lights reflect off the body. This has less to do with technique and more to do with performance quality. Thinking of where the light is reflecting affects what part of my body I'm choosing to highlight, accentuate or reveal—what glimmer in the eye I want to have captured. It's literal, but also shows what's coming out from the inside." –Tempe Ostergren, Kansas City Ballet


Get Pointe Magazine in your inbox