popular
Oct. 16, 2017 05:26PM EST
Houston Ballet's Jared Matthews and Sara Webb in"The Sleeping Beauty." Photo by Amitava Sarkar, Courtesy Houston Ballet.
Despite the devastation and pain that Hurricanes Harvey and Irma have left in their wake this fall, it's been encouraging to see dancers step up in aid of their communities: When the future of Houston Ballet's Nutcracker seemed uncertain, venues around the city pulled together to allow the company to produce the show on a "hometown tour." And when Florida ballet companies had to evacuate, Atlanta Ballet and Charlotte Ballet welcomed them with open arms. In addition, New York City-based studio Broadway Dance Center offered community classes in September with proceeds donated to the American Red Cross.
The next in this series of good deeds is Hearts for Houston, a benefit performance bringing dancers from seven major companies together at New York City's Alvin Ailey Citigroup Theater to raise money for the United Way of Greater Houston's Harvey Relief Fund. Scheduled for Sunday, October 22, the evening will feature members of the Houston Ballet, American Ballet Theatre, New York City Ballet, Pennsylvania Ballet, Texas Ballet Theater, The Washington Ballet and Alvin Ailey American Dance Theater. Hearts for Houston is imagined and produced by Houston Ballet principal dancers Yuriko Kajiya and Jared Matthews (both formerly of ABT) and funded by patrons Phoebe and Bobby Tudor and sponsor Neiman Marcus.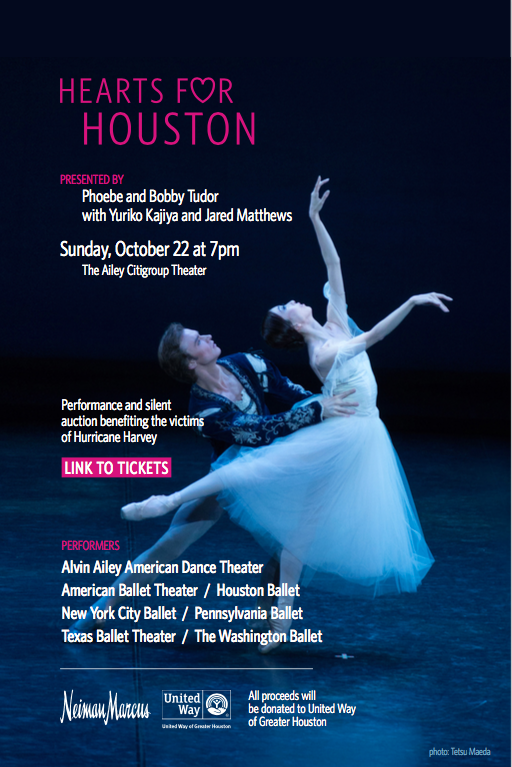 Keep reading...
Show less
popular
Jul. 25, 2017 06:23PM EST
Photo by Erik Tomasson, Courtesy SFB.
It may be the middle of summer, but San Francisco Ballet is already rehearsing for its spring season. There's a lot to prepare for—the company's Unbound: A Festival of New Works, which runs April 20–May 6, 2018, will feature 12 new ballets by 12 choreographers. And it's an impressive group of dancemakers: David Dawson, Alonzo King, Edwaard Liang, Annabelle Lopez Ochoa, Cathy Marston, Trey McIntyre, Justin Peck, Arthur Pita, Dwight Rhoden, Myles Thatcher, Stanton Welch and Christopher Wheeldon. That's a lot of choreography to pack in!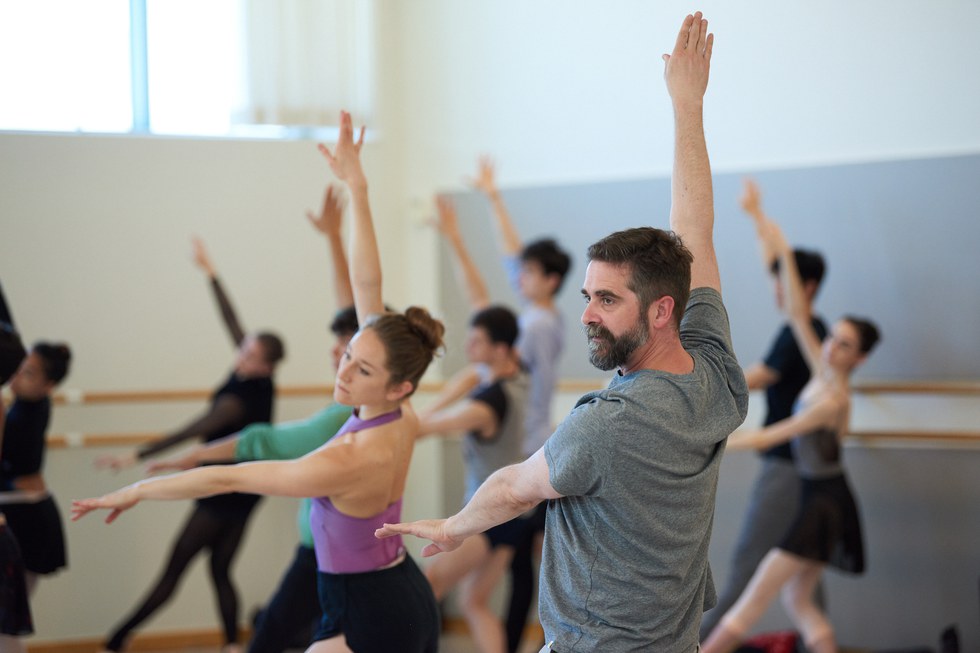 Stanton Welch in rehearsal with San Francisco Ballet. Photo by Erik Tomasson, Courtesy SFB.
Luckily, we don't have to wait until spring to get a sneak peek of some of these new works. SFB is kicking off Unbound: LIVE, a series of live-stream events that will take us inside rehearsals. The first one is Wednesday, July 26, at 5:30 pm Pacific Standard Time (8:30 EST). It will highlight rehearsals with Arthur Pita, Edwaard Liang and Stanton Welch. You can expect to see the dancers perform excerpts of their works in progress, as well as interviews with each choreographer.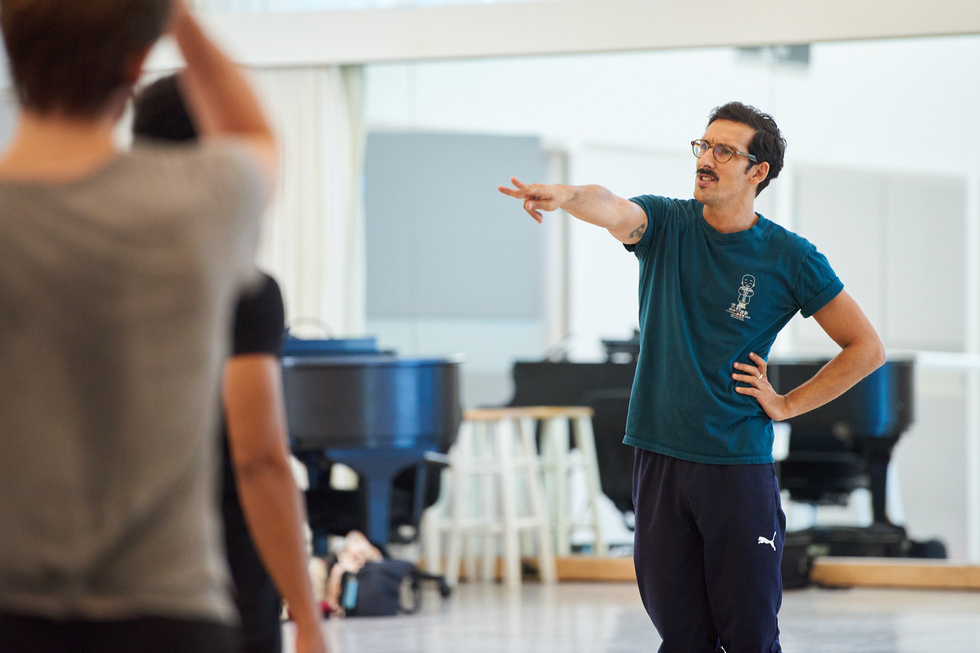 Artur Pita in rehearsal. Photo by Erik Tomasson, Courtesy SFB.
Visit SFB's website or its Facebook page tomorrow night to watch. And if you miss it, no worries—it'll be accessible on the company's site and YouTube channel for 60 days. The other live-stream events have yet to be announced, but we'll be sure to keep you posted!
A still from "Medicine Man"
Is there anything Tiler Peck can't do?
Promoted to principal at New York City Ballet by 20. Leads in everything from Balanchine's jazzy Who Cares? to classics like Sleeping Beauty to entirely new creations. A starring role in the musical Little Dancer. Check, check, check. (And that's just the beginning of the list.)
Now, her latest accomplishment is music video dancer. And we're not talking about a tiny back-up role. In Charlotte OC's new video for "Medicine Man," Peck is the sole performer of a lush contemporary ballet solo on pointe.
Keep reading...
Show less
Views
Apr. 26, 2017 04:10PM EST
Crystal Pite working with members of the Paris Opéra Ballet. Photo by Julien Benhamou.
In February, I attended the Prix de Lausanne, where I moderated a series of panel discussions that were open to the competing students, their teachers and parents, and the public. One topic I was particularly excited about concerned women in leadership roles, and how the ballet world can better nurture leadership qualities in female dancers. My panelists included Korean National Ballet artistic director Sue Jin Kang, English National Ballet associate director Loipa Araújo and Gigi Hyatt, the deputy director of the Hamburg Ballet School.
There was just one problem—while there were plenty of audience members, none of the female students actually showed up. As I watched a few of them browse the pop-up ballet shop on their way out of the theater, I couldn't help but think "Don't you know this talk is for you?"
Keep reading...
Show less


Get Pointe Magazine in your inbox