Dec. 30, 2017 10:00AM EST
Scottish Ballet principals Constance Devernay and Andrew Peasgood in "The Fairy's Kiss." Photo by Andy Ross, Courtesy Scottish Ballet.
We have some very exciting news here at Pointe. From January 2–15, we will be streaming Scottish Ballet's production of Sir Kenneth MacMillan's The Fairy's Kiss (Le Baiser de la Fée). The free broadcast, filmed live in October at the Festival Theatre, Edinburgh, will be available on Pointe's Facebook page and our website starting at noon (EST) on January 2.
Inspired by Hans Christian Andersen's fairy tale "The Ice Maiden," The Fairy's Kiss is a one-act ballet composed by Igor Stravinsky in 1928. (Read the synopsis here.) While several choreographers have tackled the ballet over the years, MacMillan's version is especially rare. Created for The Royal Ballet in 1960, the production's sets and costumes proved so elaborate that it was too difficult to pair with other ballets, and the company shelved it after 33 performances. Although The Fairy's Kiss was briefly revived in 1986, Scottish Ballet is the first company to perform it since, honoring of the 25th anniversary of MacMillan's death.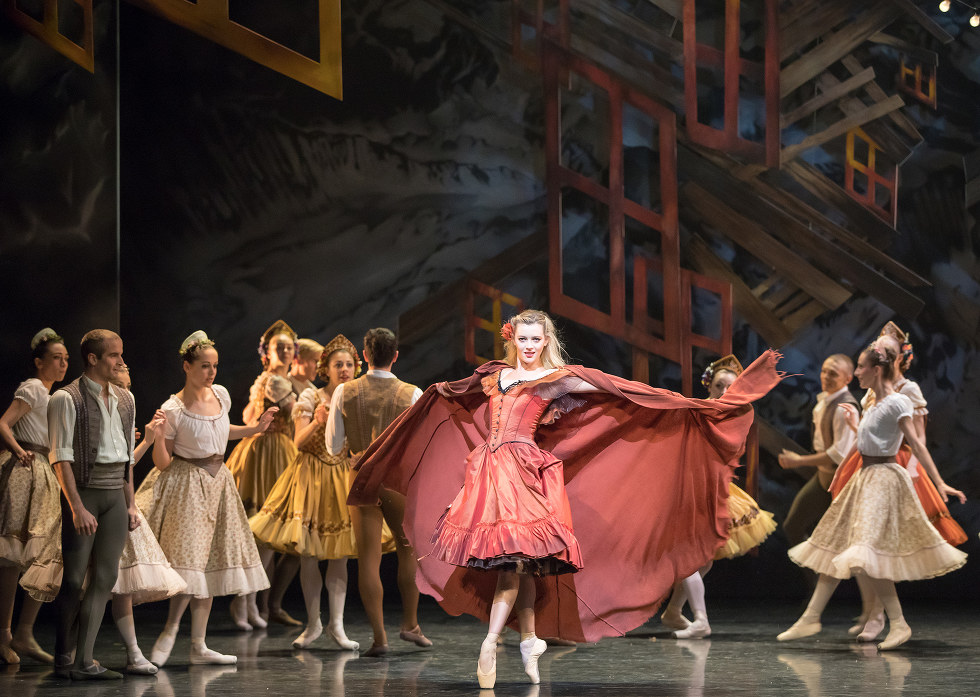 Mia Thompson in "The Fairy's Kiss." Photo by Andy Ross, Courtesy Scottish Ballet.
The broadcast stars Scottish Ballet principals Constance Devernay, Bethany Kingsley-Garner and Andrew Peasgood, with sets and costumes by Gary Harris. Check out some behind-the-scenes footage below—then call your friends and plan your viewing party!
Members of San Francisco Ballet in company class as part of World Ballet Day LIVE 2017. Photo by Erik Tomasson via San Francisco Ballet on Instagram.
Last Thursday was World Ballet Day LIVE, the official 22-hour live-stream relay showcasing companies across the globe. If you were busy (we know that you don't always have the luxury to spend an entire day watching ballet), don't fret. Many of the companies involved recorded their classes, rehearsals and interviews from the day of, and we rounded them up for you to watch at your leisure. Careful, though; there are more than twenty hours of footage included here... make sure you take a break to, you know, sleep.
First up is San Francisco Ballet with a full five hours, including rehearsal for Balanchine's timeless classic, Serenade.
The Royal Ballet's WBD stream is split into three parts. Here's the first chunk, featuring company rehearsals of a few Sir Kenneth MacMillan ballets as well as Christopher Wheeldon's Alice in Wonderland (a measly two hours and 45 minutes). You can find part 2 here and the full company class here. The video also features a quick aerial tour of London from the balcony of the Royal Opera House.
Keep reading...
Show less
Violette Verdy coaches PNB principal Elizabeth Murphy in "Emeralds." Photo by Lindsay Thomas, courtesy PNB.
This year marks the 50th anniversary of George Balanchine's Jewels, and companies around the world are paying homage. While last summer's Lincoln Center Festival collaboration with New York City Ballet, Paris Opéra Ballet and Bolshoi Ballet was all glamour and excitement, Pacific Northwest Ballet is taking a reverential look back in advance of its opening performances next week.
In 2014, PNB artistic director Peter Boal invited four stars of Balanchine's original 1967 cast—Violette Verdy, Mimi Paul, Edward Villella and Jacques d'Amboise—to coach the company in their signature roles. And, thank heavens, they captured it all on film. This 20-minute promotional documentary offers priceless footage of them in rehearsals, interviews and lecture demonstrations, offering fascinating insights into Balanchine's creative process and original intentions.
Keep reading...
Show less
Photo by Andrej Uspenski, Courtesy ROH.
Wearing leggings and a puffy vest as she works in one of The Royal Ballet's light-filled studios, Charlotte Edmonds could pass for a corps de ballet member. Instead, she is choreographing on them, creating dynamic, ballet-based contemporary dance in her role as the company's first-ever Young Choreographer.
"At the Opera House you have dancers who have 20 years more experience," she says. "I bow to their experience, but I also try to hold the room. It is sometimes quite nerve-racking! But it is always exciting."
Edmonds' uncanny instincts for choreography and leadership were already apparent at age 11, when she was a first-year student in the Royal Ballet School's Lower School—and a finalist in its competition for the Ninette de Valois Junior Choreographic Award. She got her first professional commission at age 16, and was barely 19 when Royal Ballet director Kevin O'Hare named her the inaugural recipient of the company's Young Choreographer Programme. The paid position provides her with studio space, access
to dancers and the mentorship of renowned choreographer Wayne McGregor.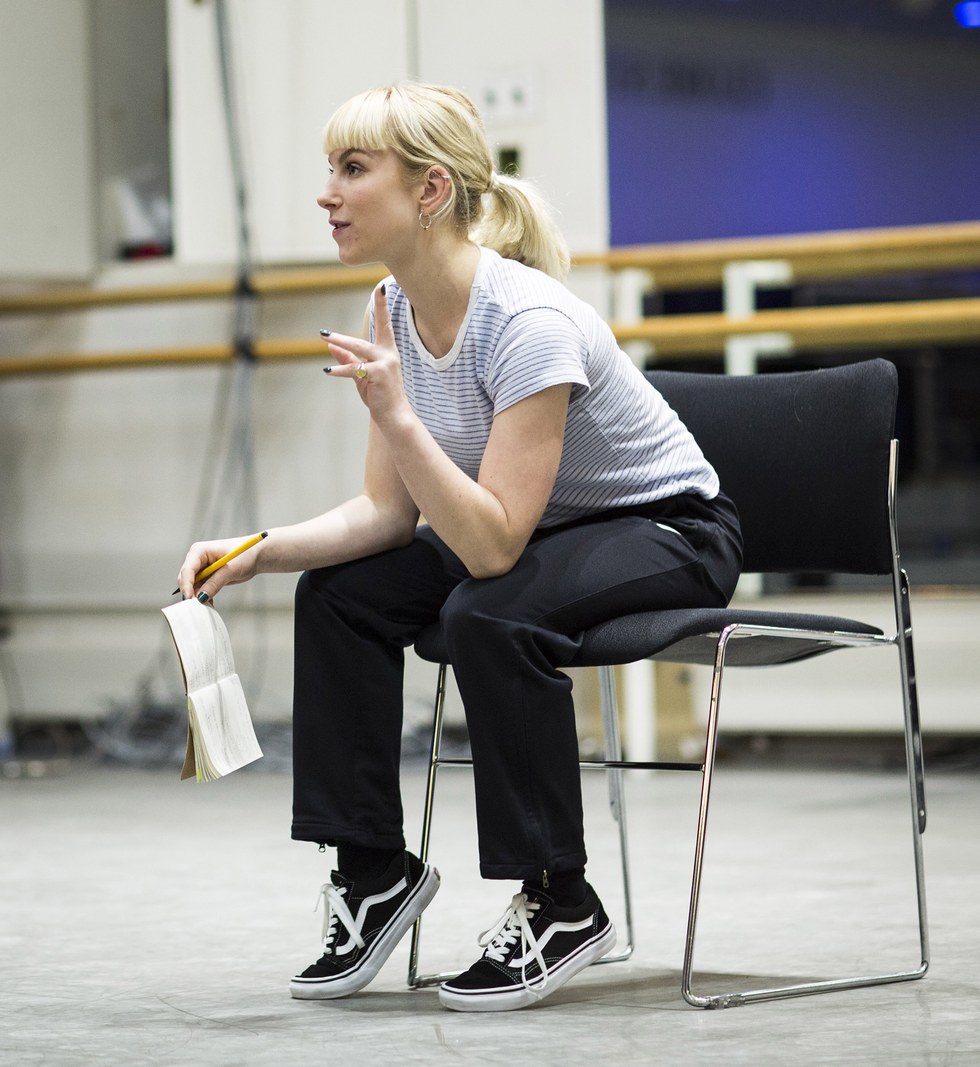 Photo by Alice Pennefeather, Courtesy ROH
Keep reading...
Show less


Get Pointe Magazine in your inbox