Studio to Street
Dec. 01, 2017 10:31AM EST
Photo by Kyle Froman
Dorothée Gilbert doesn't subscribe to a single sartorial look. "I love to wear a beautiful dress or something very sophisticated for a night out or a party after a show," the Paris Opéra Ballet étoile explains during a tour to New York City. "But for a casual day, I have more of a boyish style, like jeans with a beautiful jacket." Gilbert likes to pair online finds with pieces she collects while traveling or shopping at Parisian vintage stores.
She even finds inspiration from designers that she works with through POB, like Balmain's Olivier Rousteing, who created costumes this past spring for Sébastien Bertaud's new work, Renaissance. "We wore these beautiful jackets with diamonds and pearls for the ballet," Gilbert says. "But I also love Olivier's everyday designs."
Gilbert's twist on classic style translates to her studio look as well, where she adds fun warm-ups to her traditional rehearsal wear. "I prefer leotards—or tunics, as we call them in French—because they're easier for partnering," she says. Another staple? Her black knit pants with a multicolored print down the right leg. "I always wear them before a performance, especially on tour."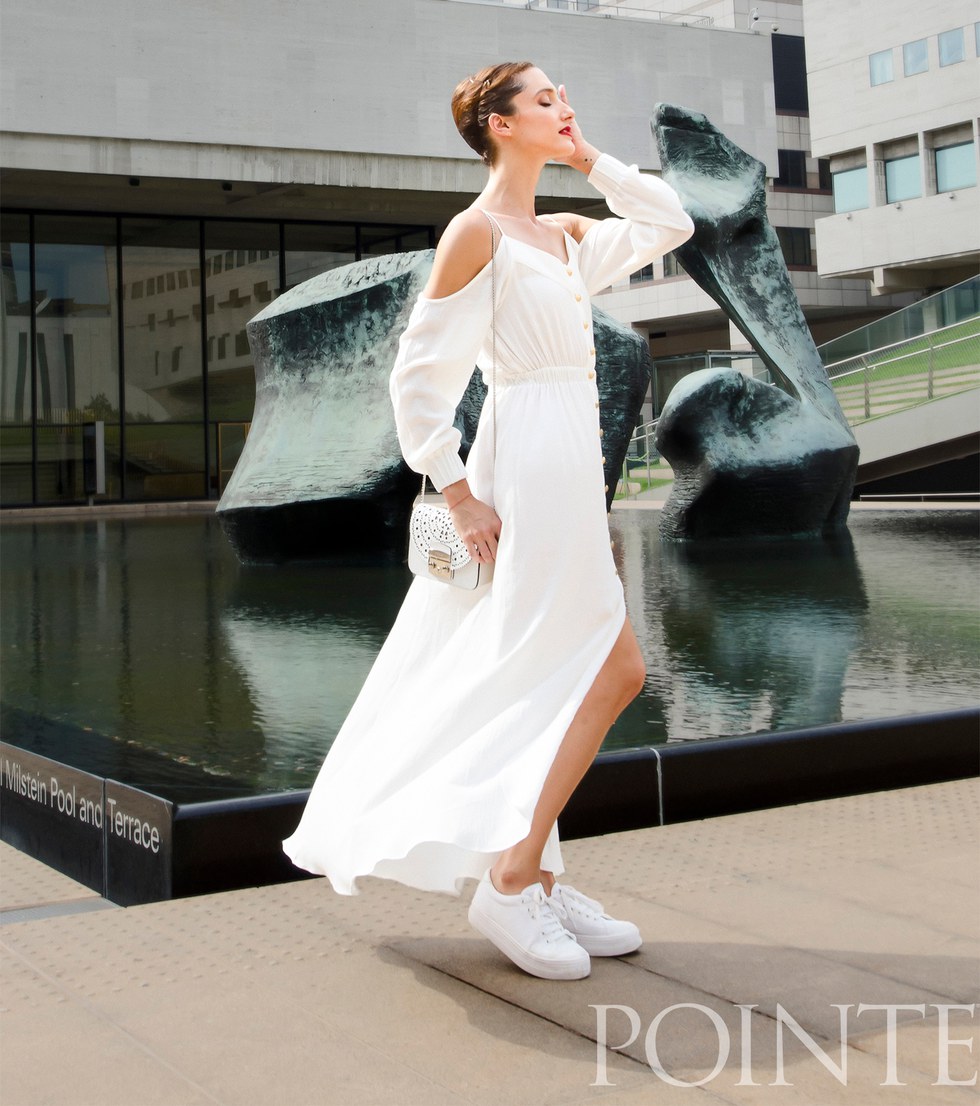 Photo by Kyle Froman
Keep reading...
Show less
May. 19, 2017 02:44PM EST
Courtesy of Instagram
High-fashion crossing over into the world of ballet is quickly becoming more commonplace. Over the past several years, New York City Ballet has joined forces with major fashion houses from Valentino to Mary Katrantzou to Jason Wu as part of its fall fashion galas.
For the latest ballet-couture collab, Paris Opéra Ballet has commissioned French designer Olivier Rousteing of Balmain to dream up costumes for its upcoming performance of Renaissance, choreographed by POB sujet Sébastien Bertaud.
Keep reading...
Show less


Get Pointe Magazine in your inbox