Videos
Jan. 12, 2018 03:15PM EST
Mr. Jeremy FIsher, from Sir Frederick Ashton's "The Tales of Beatrix Potter."
Animal roles might not typically be what dancers dream of performing…but they're oh-so-fun to watch. You can't help falling under their spell (and perhaps aspiring to dance one someday). Here's a round-up of some of our favorite furry and feathered roles.
Bunny Hop
Run. Dance in a circle. Pretend to be a rabbit. It might sound like a creative movement combo, but don't let that fool you. The role of Peter Rabbit in Sir Frederick Ashton's The Tales of Beatrix Potter requires fierce technique—not to mention the ability to project personality while wearing an animal head and fur suit.
Four-Legged Interlude
Who do you turn to for halftime entertainment during a quartet of fairy variations? Dancing lizards, mice and a frog of course! This charming quintet of creatures light up the stage in David Bintley's Cinderella.
Keep reading...
Show less
Dec. 30, 2017 10:00AM EST
Scottish Ballet principals Constance Devernay and Andrew Peasgood in "The Fairy's Kiss." Photo by Andy Ross, Courtesy Scottish Ballet.
We have some very exciting news here at Pointe. From January 2–15, we will be streaming Scottish Ballet's production of Sir Kenneth MacMillan's The Fairy's Kiss (Le Baiser de la Fée). The free broadcast, filmed live in October at the Festival Theatre, Edinburgh, will be available on Pointe's Facebook page and our website starting at noon (EST) on January 2.
Inspired by Hans Christian Andersen's fairy tale "The Ice Maiden," The Fairy's Kiss is a one-act ballet composed by Igor Stravinsky in 1928. (Read the synopsis here.) While several choreographers have tackled the ballet over the years, MacMillan's version is especially rare. Created for The Royal Ballet in 1960, the production's sets and costumes proved so elaborate that it was too difficult to pair with other ballets, and the company shelved it after 33 performances. Although The Fairy's Kiss was briefly revived in 1986, Scottish Ballet is the first company to perform it since, honoring of the 25th anniversary of MacMillan's death.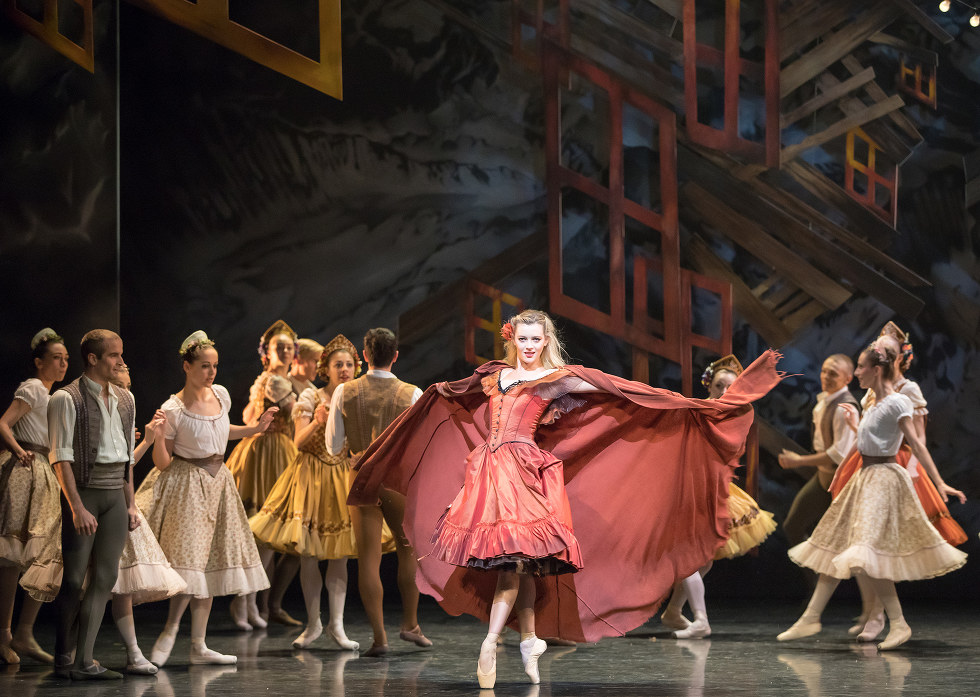 Mia Thompson in "The Fairy's Kiss." Photo by Andy Ross, Courtesy Scottish Ballet.
The broadcast stars Scottish Ballet principals Constance Devernay, Bethany Kingsley-Garner and Andrew Peasgood, with sets and costumes by Gary Harris. Check out some behind-the-scenes footage below—then call your friends and plan your viewing party!
popular
Dec. 13, 2017 12:55PM EST
Paul Kolnik, Courtesy NYCB
As the investigation into claims of sexual harassment by New York City Ballet ballet master in chief Peter Martins remains under wraps, more dancers are speaking publicly on the matter. And while many allegations are decades old, dancers with recent and current ties to the company are becoming more vocal.
Yesterday, Kathryn Morgan—a former NYCB soloist with a hugely popular YouTube channel and an advice column in Dance Spirit—posted a candid video addressing questions she's received about the scandal. Although Morgan left the company in 2012, her post sheds light on the mixed emotions that current NYCB dancers may be feeling right now. "This is an issue that NEEDS to be discussed," she writes in the comments section. "And I appreciate that you all understand I am in no way defending him. I just wanted to give you my honest and true experience with dealing and working with Peter."
Keep reading...
Show less
Anna Laudere and Edvin Revazov make a potent Anna and Vronsky in "Anna Karenina." Photo by Kiran West, Courtesy Hamburg Ballet.
At the July world premiere of his Anna Karenina at the Hamburg Ballet, John Neumeier showed that his craft for storytelling is among the best. Highlighting the stunning technique and dramatic strengths of his dancers, Neumeier thrust the audience into an emotional whirlwind as powerful and varying as Tolstoy's prose.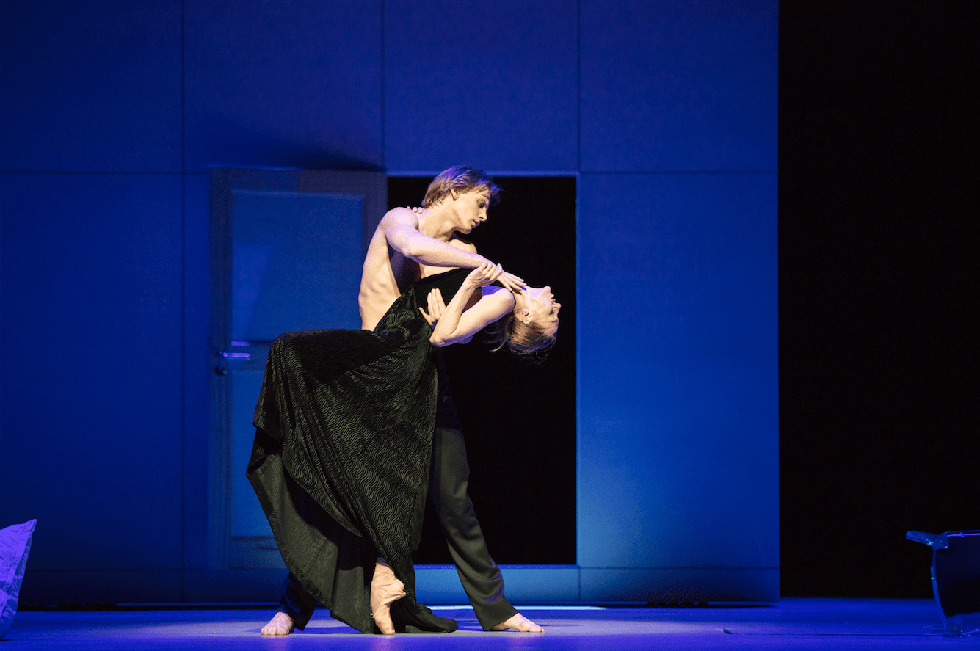 Laudere and Revazov in "Anna Karenina." Photo by Kiran West, Courtesy Hamburg Ballet.
Keep reading...
Show less


Get Pointe Magazine in your inbox