Krohn in Robbins' "Dancers at a Gathering." Photo by Paul Kolnik, Courtesy NYCB.
New York City Ballet principal dancer Rebecca Krohn will take her final bow with the company this Saturday night. Krohn joined NYCB as an apprentice in the fall of 1998 and slowly rose through the ranks, becoming a principal in 2012. Though Krohn is best known for her flawless execution of classic Balanchine leotard ballets, her repertoire is vast, spanning Jerome Robbins to Justin Peck. After dancing Stravinsky Violin Concerto with Amar Ramasar on Saturday, Krohn will return to the NYCB studios on Monday in a new role: ballet master. We had the chance to talk to the thoughtful and eloquent dancer about her time with the company and goals for the future.
Was New York City Ballet always your dream company?
As soon as I knew I wanted to be a professional dancer, I knew that I wanted to be in New York City Ballet. I moved to New York when I was 14 to train at the School of American Ballet, and I got my apprenticeship with the company when I was 17, so it was really a dream come true.
Krohn and Adrian Danchig-Waring in Balanchine's Stravinsky Violin Concerto. Video Courtesy NYCB.
Keep reading...
Show less
popular
Sep. 11, 2017 04:50PM EST
Fairchild and Sterling Hilton in "Duo Concertant." Photo by Paul Kolnik, Courtesy NYCB.
New York City Ballet announced today that principal dancer Robert Fairchild will give his final performances with the company this October. Since his 2015 leave of absence to make his Broadway debut as Jerry Mulligan in Christopher Wheeldon's An American in Paris, Fairchild's presence on the Koch Theater stage has been rare. A true song-and-dance man, as a child he dreamt of following in the footsteps (or tap shoes) of Gene Kelly. Fairchild leaves the world of ballet to take on the surplus of opportunities in musical theater that have recently come his way.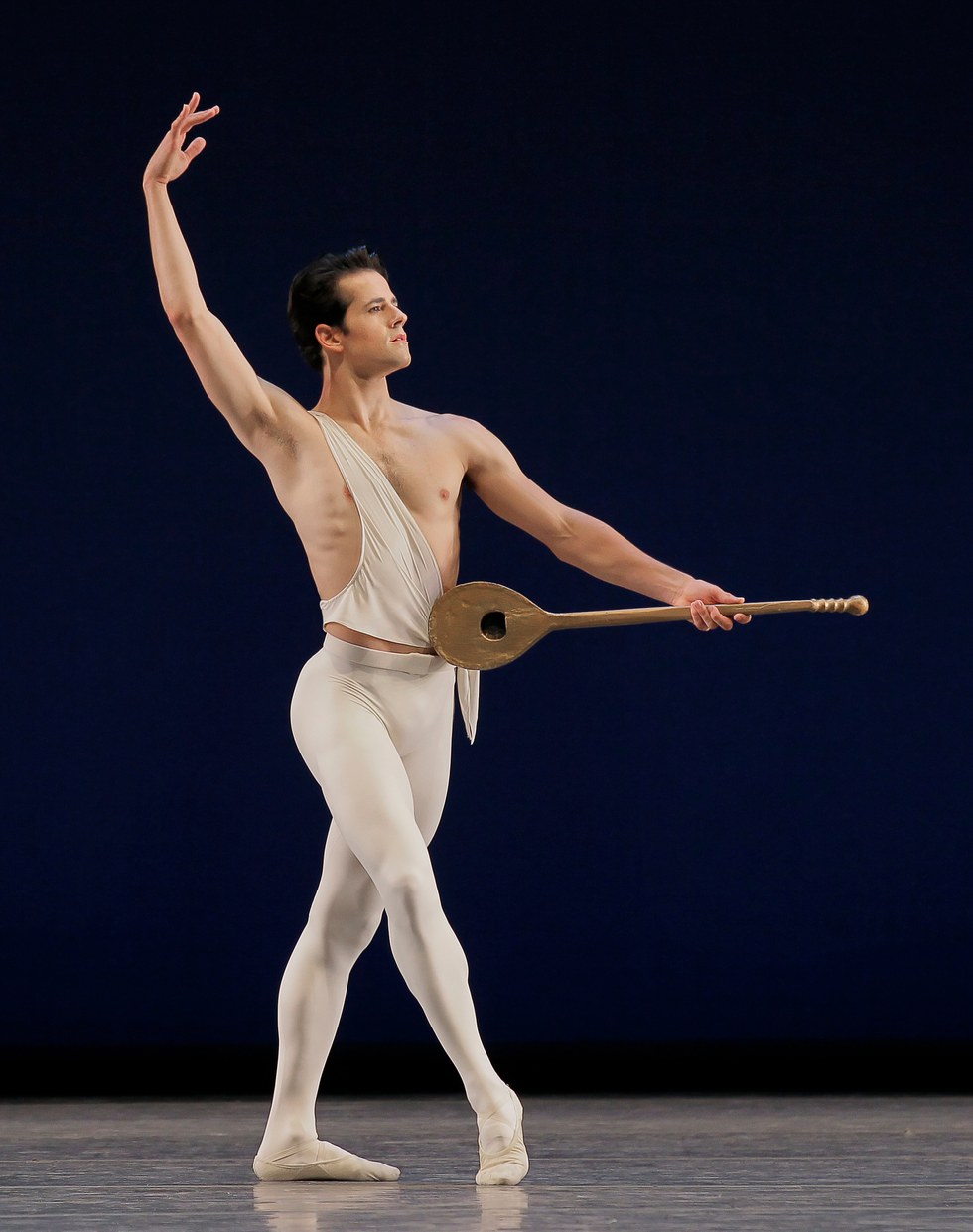 Fairchild in "Apollo." Photo by Paul Kolnik, Courtesy NYCB.
Keep reading...
Show less
Career
Aug. 23, 2017 10:28AM EST
Former Pacific Northwest Ballet corps de ballet dancer Chelsea Adomaitis with Company dancers in Jerome Robbins' The Concert. Photo © Angela Sterling.
Reuniting with Chelsea Adomaitis in Paris was like a little taste of home. Old friends and former corps members of the Pacific Northwest Ballet, we had both moved to Europe last summer. Over brunch she' d share the story that brought her abroad.
As a little girl, Chelsea Adomaitis dreamed of dancing for the Paris Opéra Ballet, but as most do, she dismissed it as just that: a dream. Beginning her training in Boston with her mom, a former dancer, she later enrolled at the Harid Conservatory. It wasn't until she attended Pacific Northwest Ballet School's summer program, at age 16, that she discovered Balanchine, and it was love at first step. After two years in the school she was hired as an apprentice.
Her first few years in the company were full of growing pains. Her technique and confidence flourished as she gained opportunities to perform leading roles. Yet juggling these with a very heavy corps load began to wear on her. Confusion, frustration and injuries mounted as one season of this juggling act turned into four. Yet she persevered, hoping her work would soon be recognized and rewarded.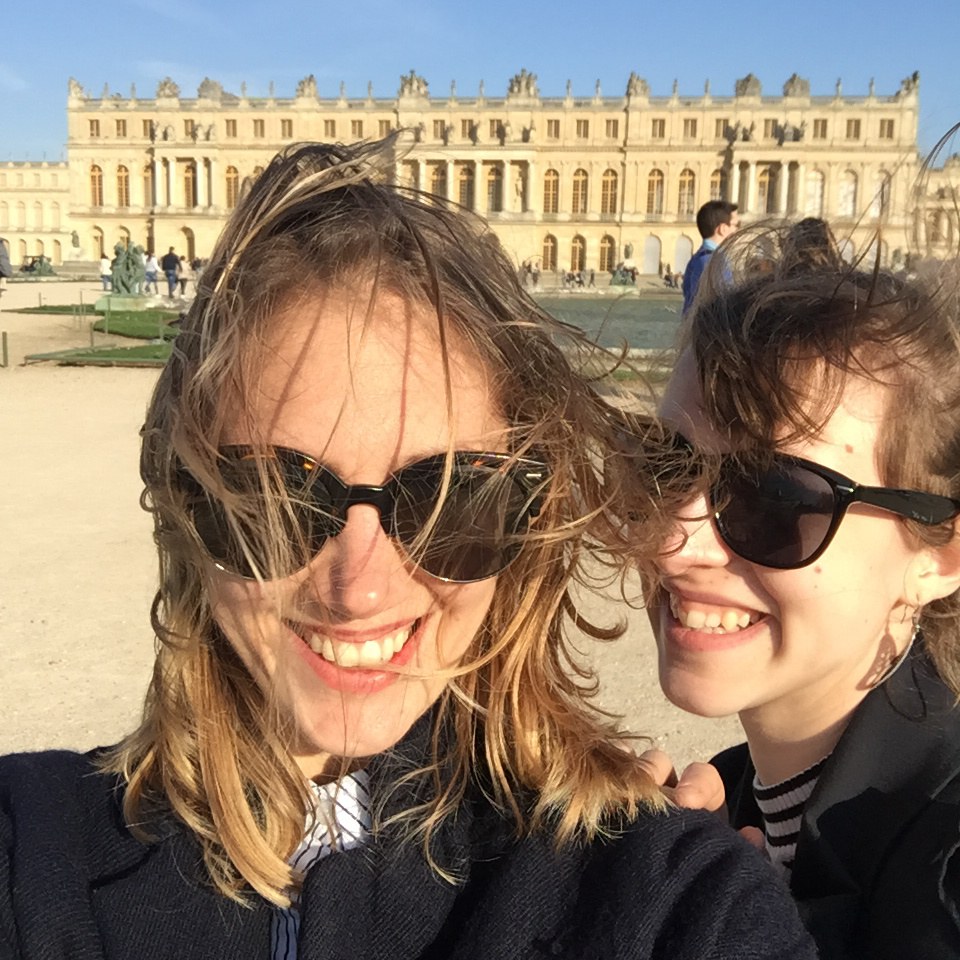 The author and Adomaitis outside Versailles. Photo by Jessika Anspach McEliece, Courtesy McEliece.
Keep reading...
Show less
Dancers at Ballet Sun Valley marvel at the eclipse. Photo by Gemma Bond via Instagram.
Unless you've been living under a rock, chances are that you experienced the eclipse-mania that took over the country yesterday. Thousands flocked to the 70-mile-wide path of totality (the path of the moon's shadow), which stretched from Oregon to South Carolina. And dancers were no exception. Ballet stars across the country flooded Instagram with their sense of awe over this once-in-a-decade event.
Dancers at Ballet Sun Valley, the two-day festival starting today curated by Isabella Boylston, were lucky enough to be on the path of totality (in fact, Gemma Bond's new ballet for the festival was inspired by the eclipse). We love seeing dancers from different companies hanging out, and Tiler Peck posted this New York City Ballet/American Ballet Theatre crossover moment.

Keep reading...
Show less


Get Pointe Magazine in your inbox