This summer, Pointe is taking a peek inside the Joffrey Ballet's International Summer Intensive with guest blogs from dancer Rachel Davis of New Jersey.
This is my first year at Joffrey Ballet's Five Week International Summer Intensive in Chicago. For me, this is especially exciting—previously I've attended ABT's program in New York and commuted from home, but this summer I'm living in the dorms. I've met some amazing people from all over the country. One of my friends is from Alaska! The University Center houses not only Joffrey students but also dancers from summer programs such as Hubbard Street and Chicago Dance theatre. Each floor has a lounge and a study where we can all watch TV together.
One of the things about the Joffrey program I'm most looking forward to is being allowed to observe The Joffrey's company class. I've heard it's an amazing experience. Most of the dancers who attend Joffrey's trainee or year-round program attend this summer intensive as well, so I'll get to dance with those students in class. This summer has the largest number of dancers attending the program since it began four years ago—there are 155 dancers, split into five levels. Most come from around the country, but some are from Japan and Brazil. We're all rehearsing for a final performance where each level will perform two ballet pieces, a contemporary piece and a character piece.


This week, I had a particularly helpful correction in modern class. I learned to not stick my ribcage out, but rather to breathe in a way that my ribcage doesn't expand and make me fall backwards. This means breathing from the underneath and up rather than out. Thinking about this has already begun helping me in both modern and ballet.
Merle Park and Wayne Eagling in "Voices of Spring"
Sir Frederick Ashton first choreographed the Voices of Spring pas de deux on Royal Ballet stars Merle Park and Wayne Eagling in 1977 for a ball scene in Johann Strauss II's operetta Die Fledermaus. The lively duet is a favorite in galas and mixed bills these days, but Park and Eagling's version from this 1983 video is a spectacular, must-see combination of cheek and elegance.
Keep reading...
Show less
Honji Wang and Sara Mearns. Photo by Brooke Trisolini, Courtesy of Jacob's Pillow Dance.
We all know that seeing world class dance is expensive. But for two weeks a year New York City Center offers $15 tickets to their Fall for Dance Festival. This magical unicorn of an experience features five unique programs and will run from October 2-14.
The program includes five world premieres commissioned specifically for the Festival, three of which feature some of our favorite ballet superstars.
Program One (Oct. 2-3) will showcase a new work by choreographer and New York City Ballet soloist Troy Schumacher on 14 dancers from Miami City Ballet. While rehearsals are still in progress, we do know that the piece will be a meditation on childhood set to Francis Poulenc's Concerto for Two Pianos in D Minor.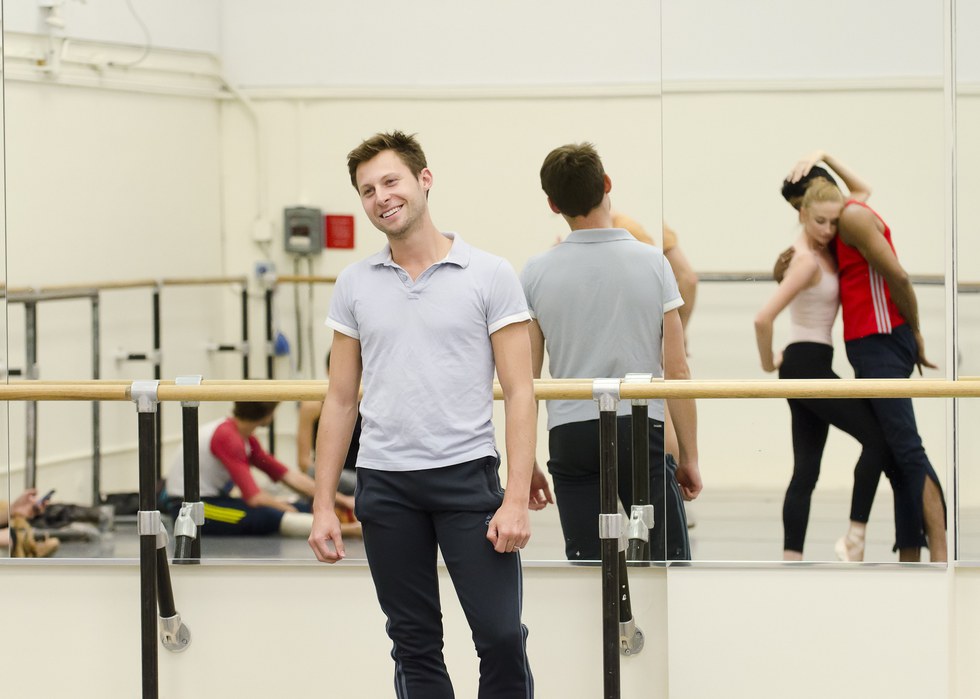 Troy Schumacher in rehearsalPhoto by Kyle Froman for Pointe
Keep reading...
Show less


Get Pointe Magazine in your inbox