Since I last wrote from Las Palmas so much has happened!

In Las Palmas, I danced "Rubies" in our Ultimate Balanchine program. There were a few casting changes and I ended up with James as my partner (James to the rescue again!).  The change came right before the performance, and James and I had only a little time to rehearse together that day. It was a little scary but also a lot of fun for us.  

"Rubies" is so playful and a perfect ballet to dance on tour. There is one moment in the third movement where James and I have a little competition. We keep looking back and forth at one another and the energy between us is so fun.

The second day I had the night off, so I went out to dinner with Altan [Dugaraa] and Rie [Ichikawa]. We had a Spanish fish called Dorado. It was actually St. John's Day as well, and there were fireworks at night. We were sitting right under them – and it felt like it was raining fireworks. It was so loud and almost scary, but very exciting – a nice way to end our stay in Las Palmas.

We flew from Las Palmas to Madrid and Madrid to Granada on our travel day. The second flight was so bumpy! We all kept looking at each other hoping it would smooth out. It finally did. It was a long, long day for everyone and we were so happy to arrive to Granada.  

Our theater in Granada is beautiful! It's an outdoor amphitheater located in the Generalife Gardens at the Alhambra. My favorite spot is the wall covered in jasmine, stage right, that smells so good. It's an incredibly inspiring place to dance. Being on stage in an open air theater feels so freeing. This was the biggest stage on our tour so far and the freedom of movement I wrote about before came right back to me.

It was a completely sold-out house for our Ultimate Balanchine program. To perform in front of a huge audience of new people was a great feeling. I danced Ballo with Jeffrey Cirio as my partner. It was my last Ballo for the 2009-2010 season so I gave everything I had to give. All of the corrections from our artistic staff and all of the energy I could muster, I put into the performance and I hope it showed.

After performing in Barcelona, San Sebastían and Santander, the performances in Granada were our last stop on the Spain tour. Our performances in Madrid were cancelled because of the economy and some challenging logistics in that city. I can't believe it's the end of the season, but it's a great ending in Granada--a beautiful place--with two performances and theater full of new people.

Up next for me is a gala in Japan on August 1 with New National Ballet Theatre. James and I are performing Tchaikovsky pas de deux. I'm very excited for that--it's James' first time to Japan--and hopefully we'll get some time to enjoy Tokyo. Then, I'm going to Vail Dance Festival where I'll dance with Daniil Simkin and Herman Conejo--and I'm very excited to see Damien Woetzel and Heather Watts and other dancers that are coming to Vail.

Then, back to Boston Ballet for our 2010-2011 season. Thank you all for reading! Love from Spain!

-Misa
Miriam Miller as Titania in A Midsummer Night's Dream. Photo by Paul Kolnik, Courtesy New York City Ballet.
Each year, the Princess Grace Foundation honors an extraordinary group of artists. This year, ballet got a major nod. Six of the eight winners in the dance performance and choreography category are ballet-related. (The other two are Alvin Ailey American Dance Theater's Jacquelin Harris and downtown dance-theater choreographer Raja Feather Kelly.) While you already know some of these names, we're excited to follow the careers of newcomers, like current Juilliard dance major Mikaela Kelly. Past Princess Grace Award winners include the likes of Carlos Acosta, Gillian Murphy and Tiler Peck, so they're in exceptional company.
Keep reading...
Show less
Ekaterina Krysanova and Vladislav Lantratov in The Taming of the Shrew. Photo by Jack Devant, Courtesy Lincoln Center.
What do you enjoy more: performing or being in the studio?
Performing, of course. It's like waiting and getting ready for your birthday party. The rehearsals are a hard process: It's a long wait for enjoyment.
What qualities do you admire most in other dancers?
A brain. Some say that a ballerina only needs good footwork, physical abilities, but I realized gradually that it's very important to have a good head on your shoulders. You go further if you think deeply about your roles.
What do you do to remain injury-free?
I always warm up properly, and I also have massages and water treatments to relax and soothe my body. Sometimes I go to the banya, a typical Russian sauna.
You created the lead role in Jean-Christophe Maillot's The Taming of the Shrew. What place does it have in your repertoire?
A very significant one. It's so precious when a ballet is made on you. So many dancers wait for that, try to find choreographers. If you are the very first person to do a role, it stays with you—and you stay in it, in a way.
Keep reading...
Show less
Jul. 25, 2017 06:23PM EST
Photo by Erik Tomasson, Courtesy SFB.
It may be the middle of summer, but San Francisco Ballet is already rehearsing for its spring season. There's a lot to prepare for—the company's Unbound: A Festival of New Works, which runs April 20–May 6, 2018, will feature 12 new ballets by 12 choreographers. And it's an impressive group of dancemakers: David Dawson, Alonzo King, Edwaard Liang, Annabelle Lopez Ochoa, Cathy Marston, Trey McIntyre, Justin Peck, Arthur Pita, Dwight Rhoden, Myles Thatcher, Stanton Welch and Christopher Wheeldon. That's a lot of choreography to pack in!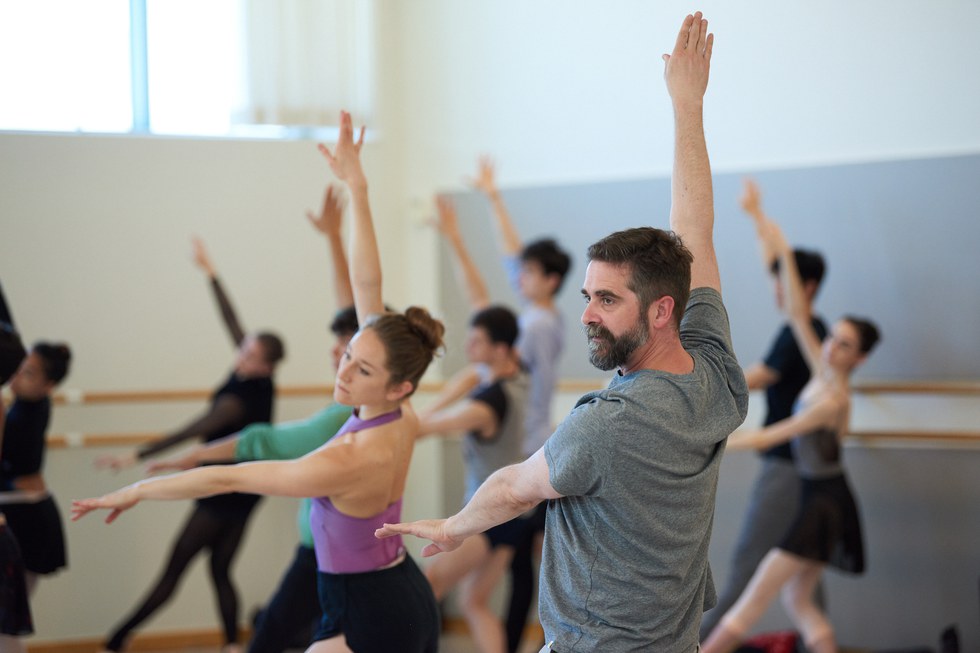 Stanton Welch in rehearsal with San Francisco Ballet. Photo by Erik Tomasson, Courtesy SFB.
Luckily, we don't have to wait until spring to get a sneak peek of some of these new works. SFB is kicking off Unbound: LIVE, a series of live-stream events that will take us inside rehearsals. The first one is Wednesday, July 26, at 5:30 pm Pacific Standard Time (8:30 EST). It will highlight rehearsals with Arthur Pita, Edwaard Liang and Stanton Welch. You can expect to see the dancers perform excerpts of their works in progress, as well as interviews with each choreographer.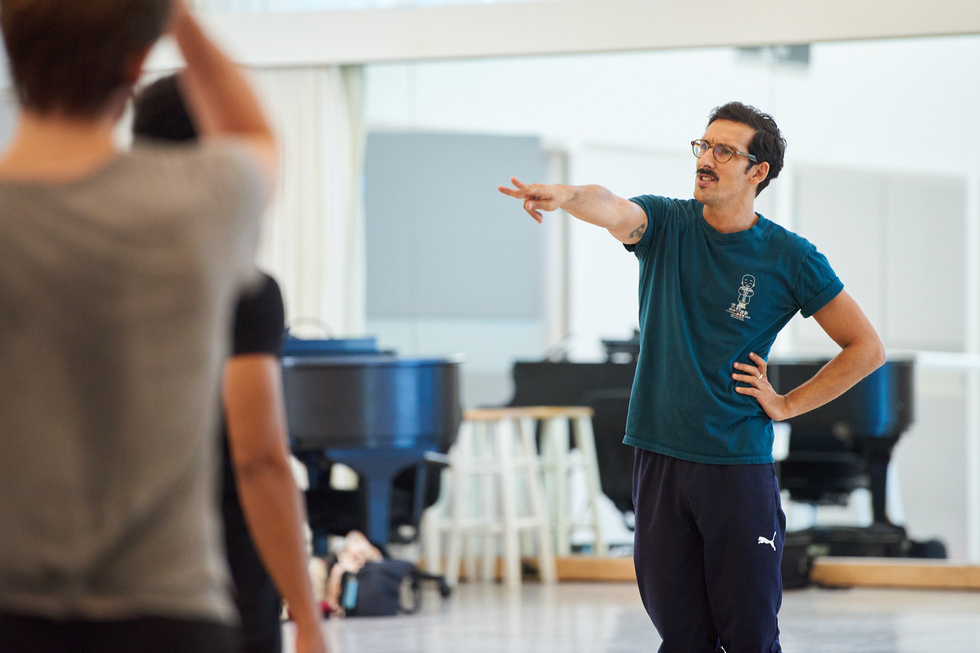 Artur Pita in rehearsal. Photo by Erik Tomasson, Courtesy SFB.
Visit SFB's website or its Facebook page tomorrow night to watch. And if you miss it, no worries—it'll be accessible on the company's site and YouTube channel for 60 days. The other live-stream events have yet to be announced, but we'll be sure to keep you posted!
Jul. 25, 2017 10:05AM EST
Ekaterina Krysanova and Vadislav Lantratov in "The Taming of the Shrew." Photo by M. Logvinov.
When the Bolshoi Ballet visited New York in 2014, Soviet-era productions like Yuri Grigorovich's Swan Lake and Spartacus were on the menu. This summer, the company is taking a different approach under ballet director Makhar Vaziev, bringing fresh collaborations to the Lincoln Center Festival.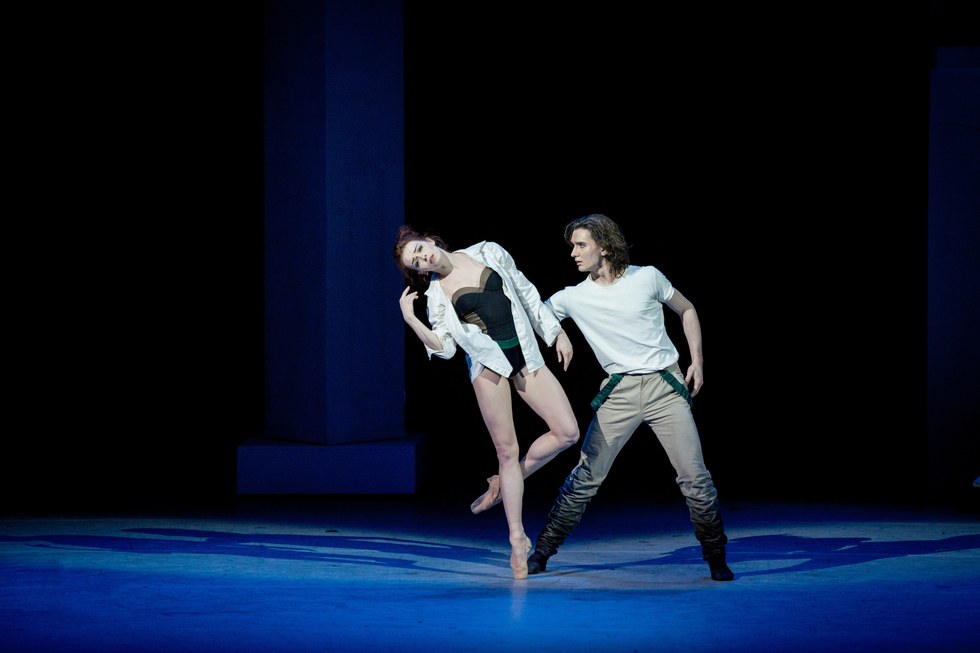 Ekaterina Krysanova and Vladimir Lantratov in "Shrew"Photo by Jack Devant, Courtesy of Lincoln Center
First the Bolshoi participated in the 50th anniversary celebration of Balanchine's Jewels last weekend alongside stars from New York City Ballet and the Paris Opéra Ballet. From July 26-30 Jean-Christophe Maillot's The Taming of the Shrew, created in Moscow in 2014, will have its American premiere. With 10 soloist roles, the witty, fast-paced version of Shakespeare's play is tailor-made for a brilliant new generation of Bolshoi stars, like Ekaterina Krysanova, Vladislav Lantratov and Olga Smirnova.The ballet was Maillot's first creation in two decades for a company other than his Les Ballets de Monte-Carlo. "It has become emblematic of a form of renewal for the Bolshoi," says Maillot. "It's a showcase for these dancers."
Get a sneak peak of the premiere with these two beautiful trailers.


Get Pointe Magazine in your inbox