For years, nutritionists have been telling us never to skip breakfast. The belief behind the truism is that forgoing a morning meal results in overeating later in the day to make up for the lost calories—and that eating within an hour or so of waking up kick-starts the metabolism, resulting in a greater calorie burn over the course of the day.

But surprisingly, a recent study found that breakfast skippers didn't consume more than their breakfast-eating peers. In fact, during the study the non-breakfasters consumed an average of 408 fewer calories each day.

Of course, as athletes who need more fuel than the average person, dancers should think carefully before altering their eating habits. The bottom line? If you're not hungry in the morning, don't force yourself to choke down that banana before class. But make sure you're eating healthy, complete meals and snacks later in the day, so that your body gets what it needs to power you through rehearsals.
Merle Park and Wayne Eagling in "Voices of Spring"
Sir Frederick Ashton first choreographed the Voices of Spring pas de deux on Royal Ballet stars Merle Park and Wayne Eagling in 1977 for a ball scene in Johann Strauss II's operetta Die Fledermaus. The lively duet is a favorite in galas and mixed bills these days, but Park and Eagling's version from this 1983 video is a spectacular, must-see combination of cheek and elegance.
Keep reading...
Show less
Honji Wang and Sara Mearns. Photo by Brooke Trisolini, Courtesy of Jacob's Pillow Dance.
We all know that seeing world class dance is expensive. But for two weeks a year New York City Center offers $15 tickets to their Fall for Dance Festival. This magical unicorn of an experience features five unique programs and will run from October 2-14.
The program includes five world premieres commissioned specifically for the Festival, three of which feature some of our favorite ballet superstars.
Program One (Oct. 2-3) will showcase a new work by choreographer and New York City Ballet soloist Troy Schumacher on 14 dancers from Miami City Ballet. While rehearsals are still in progress, we do know that the piece will be a meditation on childhood set to Francis Poulenc's Concerto for Two Pianos in D Minor.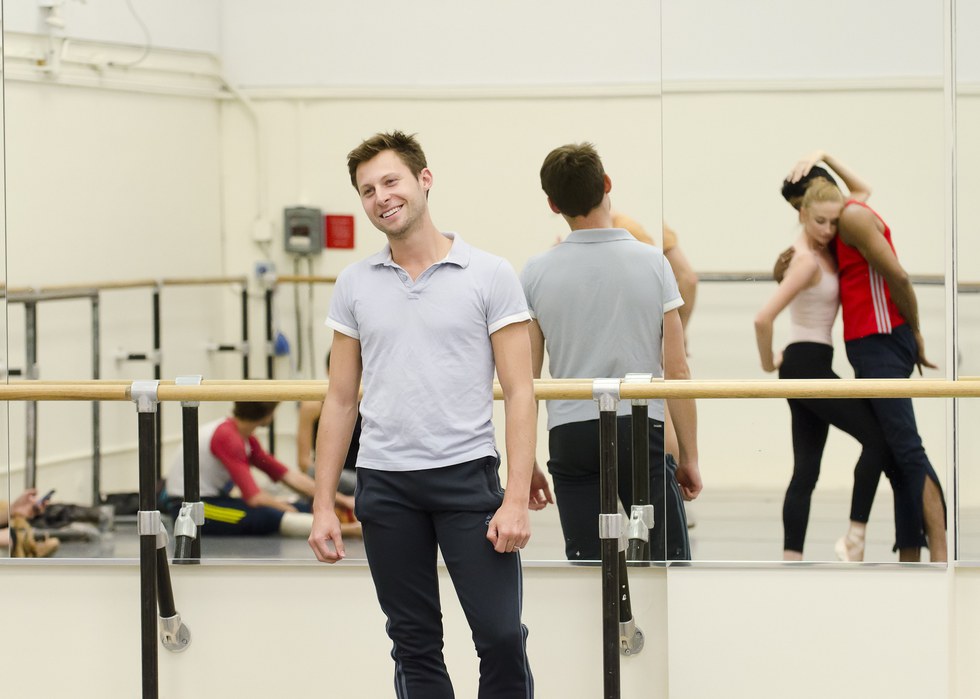 Troy Schumacher in rehearsalPhoto by Kyle Froman for Pointe
Keep reading...
Show less


Get Pointe Magazine in your inbox