After years of trying to develop a beautiful line in ballet, and watching my fellow dancers try as well, my eye is trained to unconsciously look for ballet lines. I see them everywhere: in architecture and nature, in the way light plays off of buildings, in fountains and even random trash piles that resemble the famous Dying Swan pose.
But what is the ballet line? Is it the overall picture created by a dancer on stage? Many teachers and dancers will tell you it is the shape of an arabesque or even the shape of a dancer's leg. While these are all part of what helps or hinders an individual's line, I've realized it is the little things that add up to create the whole.
One of the most influential teachers in my life has been Conrad Ludlow. During class he always mentions, "what is important is the intent to do," meaning it is not necessarily the result that matters, but the thought behind it. While this may seem simple, it's been a revelation for me. Line is developed by the honest intention of doing the correct step with the correct placement, paying attention to simplicity and detail. This is what shapes and re-shapes a dancer, and gives them the much sought after "ballet line." Energy and the "intent to do" are what create beautiful dancers.
Merle Park and Wayne Eagling in "Voices of Spring"
Sir Frederick Ashton first choreographed the Voices of Spring pas de deux on Royal Ballet stars Merle Park and Wayne Eagling in 1977 for a ball scene in Johann Strauss II's operetta Die Fledermaus. The lively duet is a favorite in galas and mixed bills these days, but Park and Eagling's version from this 1983 video is a spectacular, must-see combination of cheek and elegance.
Keep reading...
Show less
Honji Wang and Sara Mearns. Photo by Brooke Trisolini, Courtesy of Jacob's Pillow Dance.
We all know that seeing world class dance is expensive. But for two weeks a year New York City Center offers $15 tickets to their Fall for Dance Festival. This magical unicorn of an experience features five unique programs and will run from October 2-14.
The program includes five world premieres commissioned specifically for the Festival, three of which feature some of our favorite ballet superstars.
Program One (Oct. 2-3) will showcase a new work by choreographer and New York City Ballet soloist Troy Schumacher on 14 dancers from Miami City Ballet. While rehearsals are still in progress, we do know that the piece will be a meditation on childhood set to Francis Poulenc's Concerto for Two Pianos in D Minor.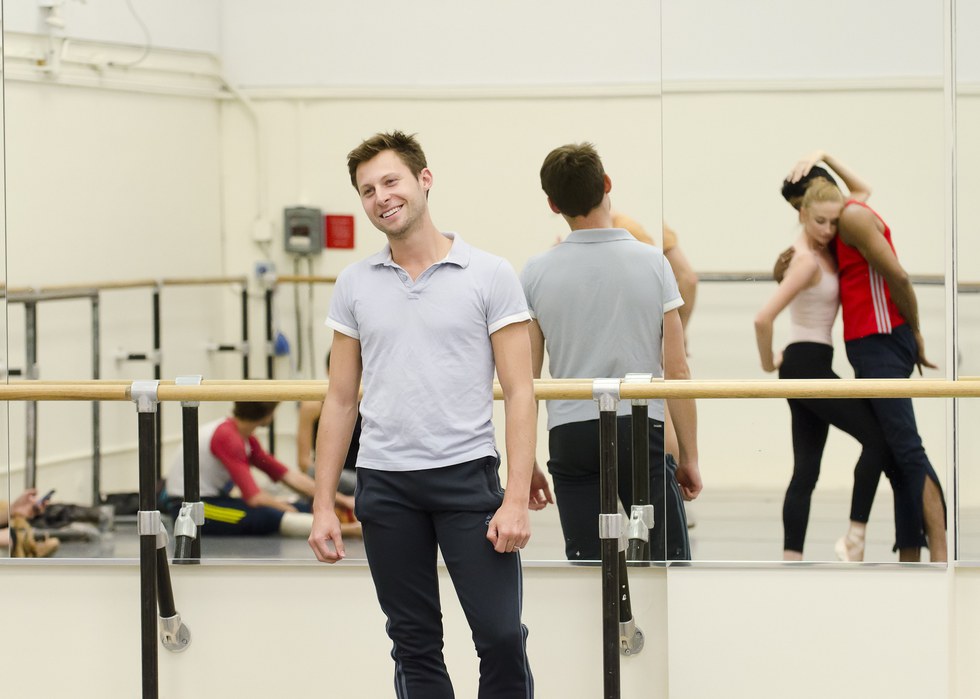 Troy Schumacher in rehearsalPhoto by Kyle Froman for Pointe
Keep reading...
Show less


Get Pointe Magazine in your inbox