This interview first appeared in the April 17 Pointe e-newsletter. To sign up for the newsletter, click here.

On April 20, Miami City Ballet will collaborate for the first time with Miami's New World Symphony, premiering CHUTES AND LADDERS—a pas de deux by choreographer-of-the-moment Justin Peck—as part of the symphony's New Work program. Pointe's e-news talked to MCB principal Jeanette Delgado about working with Peck on the piece, which is set to Benjamin Britten's String Quartet No. 1.


How would you describe CHUTES AND LADDERS? 
We started off rehearsals by working on a section where we're facing the musicians, not the audience. So from the beginning the idea was, this is about the music, and it's for the musicians as much as anyone. We're performing at The New World Center, so they're inviting us into their home, and this is our way of saying "thank you."

What is it like working with Peck in the studio?
Justin has an interesting way of giving you analogies and little bits of imagery to help you get what he wants, so you aren't just mimicking his movements. By the end I felt like I was moving differently—it wasn't just Jeanette dancing in yet another piece. He also created a nice push and pull between the choreography and the score. At one point he said to me, "OK, this part is a race between you and the music." Other times he asked us to elongate everything until we were almost late. He wants the audience to see all the dynamics of the melody.

How does dancing to live music change the nature of a performance?
Watching music is just like watching dance in the sense that the closer you are to it, the more you feel the rhythm and the life. For CHUTES AND LADDERS the musicians will be onstage with us, so we'll be able to feed off each others' energy. And with live music there's always more breath to everything. You can never give a stale performance, because you have to be completely present—the way they play the music is never going to be the same twice!
Miriam Miller as Titania in A Midsummer Night's Dream. Photo by Paul Kolnik, Courtesy New York City Ballet.
Each year, the Princess Grace Foundation honors an extraordinary group of artists. This year, ballet got a major nod. Six of the eight winners in the dance performance and choreography category are ballet-related. (The other two are Alvin Ailey American Dance Theater's Jacquelin Harris and downtown dance-theater choreographer Raja Feather Kelly.) While you already know some of these names, we're excited to follow the careers of newcomers, like current Juilliard dance major Mikaela Kelly. Past Princess Grace Award winners include the likes of Carlos Acosta, Gillian Murphy and Tiler Peck, so they're in exceptional company.
Keep reading...
Show less
Ekaterina Krysanova and Vladislav Lantratov in The Taming of the Shrew. Photo by Jack Devant, Courtesy Lincoln Center.
What do you enjoy more: performing or being in the studio?
Performing, of course. It's like waiting and getting ready for your birthday party. The rehearsals are a hard process: It's a long wait for enjoyment.
What qualities do you admire most in other dancers?
A brain. Some say that a ballerina only needs good footwork, physical abilities, but I realized gradually that it's very important to have a good head on your shoulders. You go further if you think deeply about your roles.
What do you do to remain injury-free?
I always warm up properly, and I also have massages and water treatments to relax and soothe my body. Sometimes I go to the banya, a typical Russian sauna.
You created the lead role in Jean-Christophe Maillot's The Taming of the Shrew. What place does it have in your repertoire?
A very significant one. It's so precious when a ballet is made on you. So many dancers wait for that, try to find choreographers. If you are the very first person to do a role, it stays with you—and you stay in it, in a way.
Keep reading...
Show less
Jul. 25, 2017 06:23PM EST
Photo by Erik Tomasson, Courtesy SFB.
It may be the middle of summer, but San Francisco Ballet is already rehearsing for its spring season. There's a lot to prepare for—the company's Unbound: A Festival of New Works, which runs April 20–May 6, 2018, will feature 12 new ballets by 12 choreographers. And it's an impressive group of dancemakers: David Dawson, Alonzo King, Edwaard Liang, Annabelle Lopez Ochoa, Cathy Marston, Trey McIntyre, Justin Peck, Arthur Pita, Dwight Rhoden, Myles Thatcher, Stanton Welch and Christopher Wheeldon. That's a lot of choreography to pack in!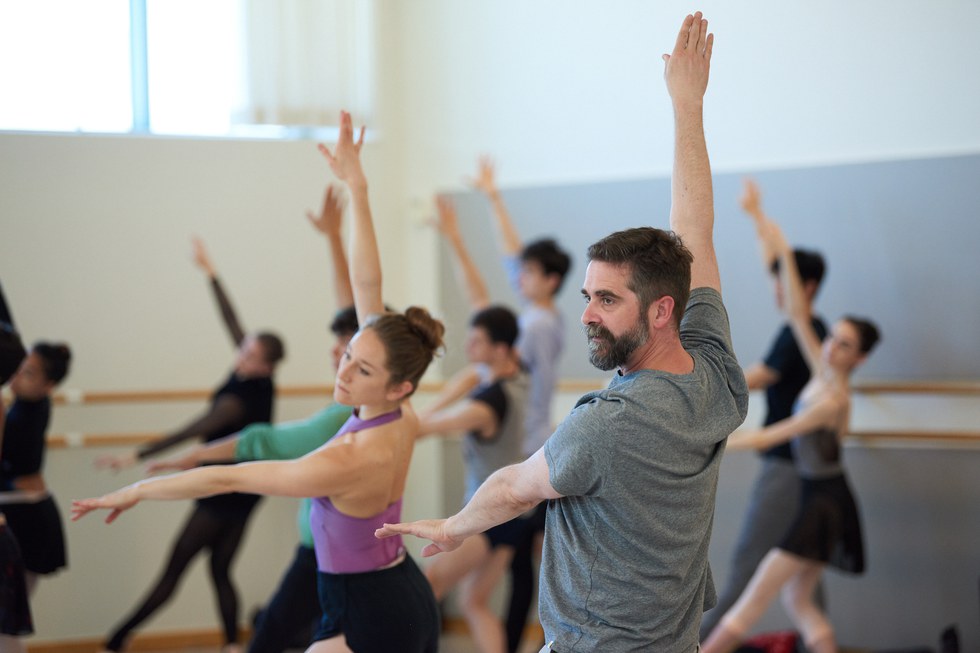 Stanton Welch in rehearsal with San Francisco Ballet. Photo by Erik Tomasson, Courtesy SFB.
Luckily, we don't have to wait until spring to get a sneak peek of some of these new works. SFB is kicking off Unbound: LIVE, a series of live-stream events that will take us inside rehearsals. The first one is Wednesday, July 26, at 5:30 pm Pacific Standard Time (8:30 EST). It will highlight rehearsals with Arthur Pita, Edwaard Liang and Stanton Welch. You can expect to see the dancers perform excerpts of their works in progress, as well as interviews with each choreographer.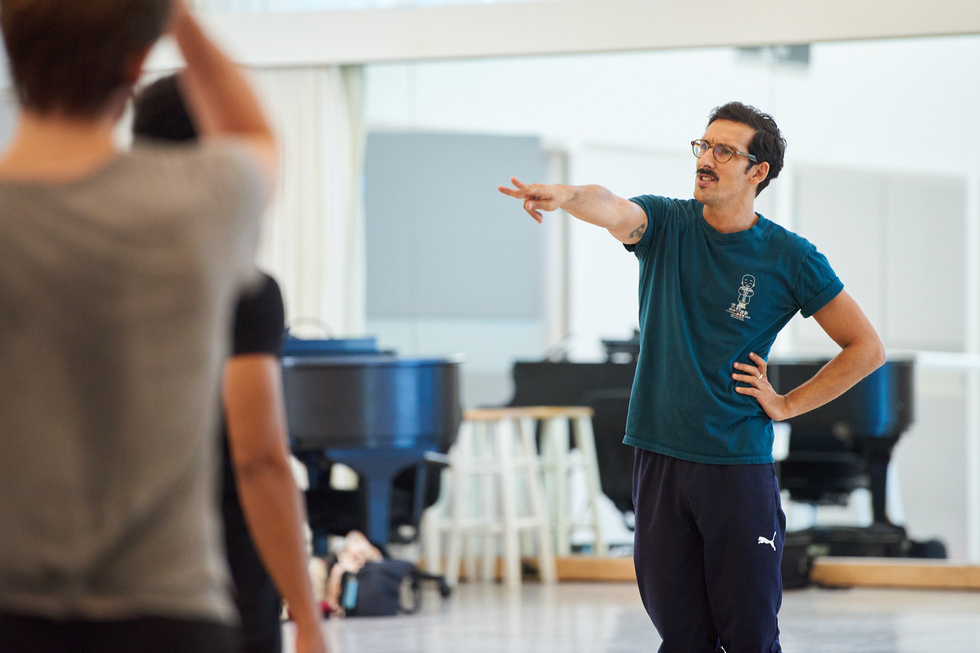 Artur Pita in rehearsal. Photo by Erik Tomasson, Courtesy SFB.
Visit SFB's website or its Facebook page tomorrow night to watch. And if you miss it, no worries—it'll be accessible on the company's site and YouTube channel for 60 days. The other live-stream events have yet to be announced, but we'll be sure to keep you posted!
Jul. 25, 2017 10:05AM EST
Ekaterina Krysanova and Vadislav Lantratov in "The Taming of the Shrew." Photo by M. Logvinov.
When the Bolshoi Ballet visited New York in 2014, Soviet-era productions like Yuri Grigorovich's Swan Lake and Spartacus were on the menu. This summer, the company is taking a different approach under ballet director Makhar Vaziev, bringing fresh collaborations to the Lincoln Center Festival.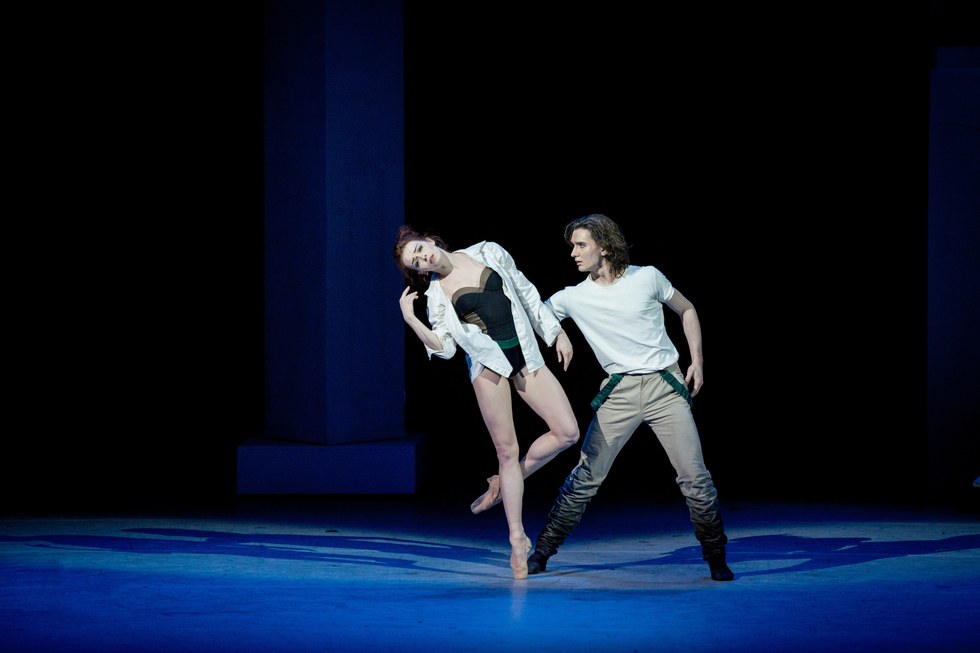 Ekaterina Krysanova and Vladimir Lantratov in "Shrew"Photo by Jack Devant, Courtesy of Lincoln Center
First the Bolshoi participated in the 50th anniversary celebration of Balanchine's Jewels last weekend alongside stars from New York City Ballet and the Paris Opéra Ballet. From July 26-30 Jean-Christophe Maillot's The Taming of the Shrew, created in Moscow in 2014, will have its American premiere. With 10 soloist roles, the witty, fast-paced version of Shakespeare's play is tailor-made for a brilliant new generation of Bolshoi stars, like Ekaterina Krysanova, Vladislav Lantratov and Olga Smirnova.The ballet was Maillot's first creation in two decades for a company other than his Les Ballets de Monte-Carlo. "It has become emblematic of a form of renewal for the Bolshoi," says Maillot. "It's a showcase for these dancers."
Get a sneak peak of the premiere with these two beautiful trailers.


Get Pointe Magazine in your inbox