Elizabeth Abbick as the Snow Queen in Butler Ballet's "Nutcracker." Photo by Brent Smith, Courtesy Abbick.
Pointe caught up with three college dancers last spring to see what it's like juggling ballet, academics and a social life on campus. First up is Elizabeth Abbick, a student at Jordan College of the Arts, Butler University getting her BFA in dance performance and her BA in mathematics.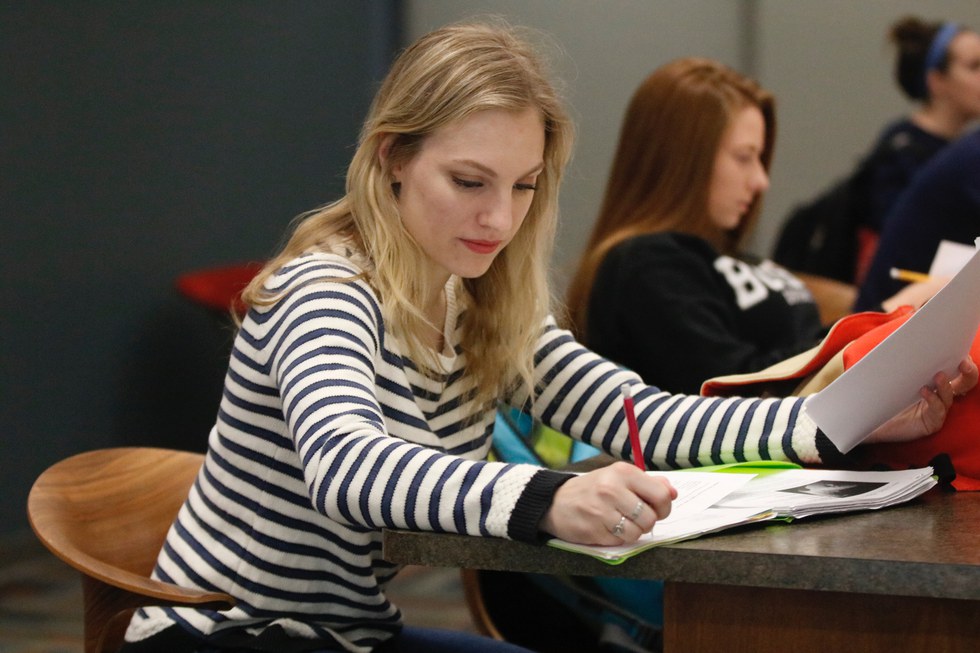 Abbick studying in the library. Photo by Jimmy Lafakis for Pointe.
Leawood, Kansas, native Elizabeth Abbick faced some tough choices her senior year of high school. Equally talented in math and ballet, she wanted a professional dance career but also desired to plan her post-performance life. "Butler University had always been on my radar because I knew the faculty was stellar and the students are the best of the best. I realized it could offer me both worlds," she says. Now a senior majoring in dance performance and mathematics, she hopes to work on the business side of the ballet world after her stage career.

Keep reading...
Show less
popular
Oct. 20, 2017 04:23PM EST
If you're in the NYC area and are in need of weekend plans, you might want to consider heading to the Film Society of Lincoln Center to see Jean-Stéphane Bron's documentary, The Paris Opéra. While the film was originally released in France this past spring, it just made its way to the US on October 18th, and it chronicles the 2015-2016 season at the Paris Opera.

Encompassing the entire institution (which was founded in 1669 by King Louis XIV!), dancers will particularly enjoy an inside look at the Paris Opéra Ballet—both in rehearsals and onstage. Most notably, Bron captures the then POB director Benjamin Millepied as he decides to leave his position with the company barely a year after his appointment.
Check out the full trailer below, and the Film Society of Lincoln Center's full listing of showtimes here.
Your Training
Oct. 20, 2017 12:49PM EST
Thinkstock.
Bianca Bulle was always prone to ankle sprains. When she was 18, her recoveries became more complicated: She started experiencing Achilles tendonitis due to muscle weakness and fluid buildup in the ankle. "The last thing to get back to normal would be my Achilles, which was so incredibly tight and painful," says Bulle, now a principal at Los Angeles Ballet.
The Achilles is the body's largest tendon, attaching the bottom of the calf muscles to the back of the heel. It contracts and releases as you relevé and plié, as well as when you jump and even walk. Tendonitis, or inflammation, of the Achilles is one of the most frequently reported overuse injuries among active people, according to the American Physical Therapy Association. You'll know it by the pain or tightness at the back of the heel. If the condition gets bad enough, the tendon can rupture, which requires surgery to fix.
Achilles tendonitis is especially common among dancers on pointe, but it's not inevitable. With rest and proper conditioning, you can work to avoid it with careful technique and a commitment to cross-training.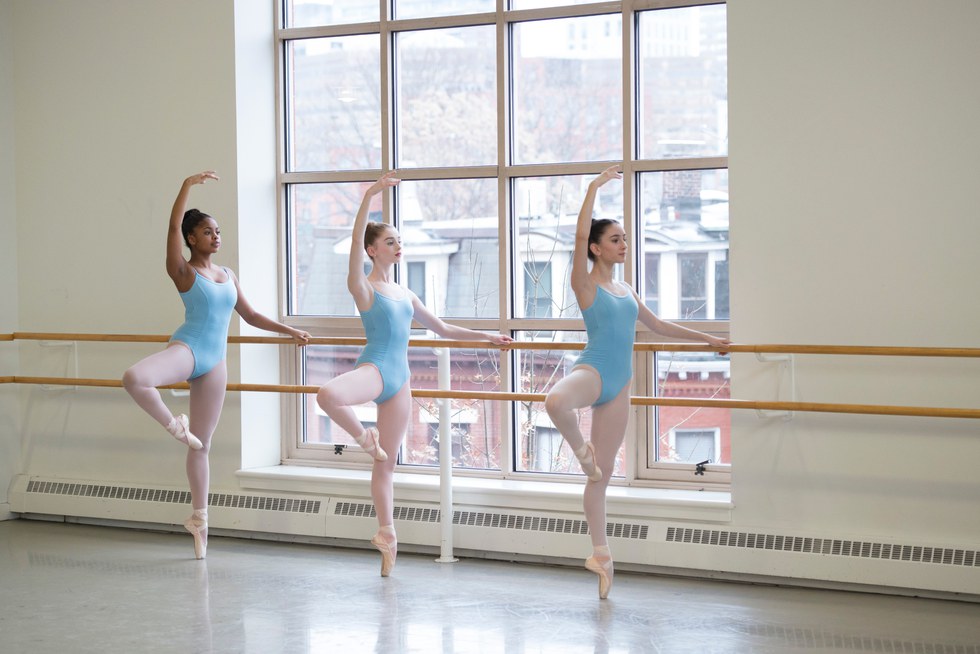 Boston Ballet School pre-professional students. Photo by Igor Burlak Photography, Courtesy Boston Ballet.
What Causes It?
Keep reading...
Show less


Get Pointe Magazine in your inbox