Stephanie Williams, one of American Ballet Theatre's newest corps members, loves to move. As she waltzes and balancés through a rehearsal of Giselle, she's as involved dancing a peasant in the ensemble as she would be dancing Giselle herself. Williams brings considerable experience to her corps position. She danced with The Australian Ballet for four years before embarking on a wider quest in New York. With her lovely classicism, ample jump, sunny smile and quick learning skills, the 5' 5" dancer has every chance of success in her new company.

 Williams grew up in Newcastle, New South Wales, a mining town  north of Sydney, which she claims has produced (Billy Elliot–style) a surprising number of dancers. She trained at the Marie Walton-Mahon Dance Academy and, at age 11, when dancers from The Australian Ballet came to perform Don Quixote, she announced to her mother that she wanted to be a ballet dancer. "It was intriguing for me to realize you could make that your life," she says. At 15, she entered The Australian Ballet School, where she studied with teachers like Marilyn Rowe, the school's director, who helped Williams shape her goals. "Stephanie possesses physical beauty, purity of line, artistic depth, musicality and an understated and easy technique that sets her apart," says Rowe. "She also has a wonderful work ethic and is an artist of great generosity."

After graduation, Williams joined The Australian Ballet as a corps member. There she danced principal roles in ballets like Jerome Robbins' Afternoon of a Faun, Michel Fokine's Les Sylphides and Christopher Wheeldon's After the Rain. Rehearsing with choreographer Wayne McGregor on Dyad 1929 proved a transformative experience. "It's so mesmerizing the way he works," she says. "You can see his brain telling his body how to move. His movements are unique, and so different that you have to be fearless to even attempt them. Working with him gave me such fulfillment."

So why did she decide to leave? A promotion to coryphée in 2008 and a guesting gig with Morphoses in 2009 triggered an itch to take more professional chances. Williams says she felt herself getting stuck: "I needed to explore. I'm always best when I'm open to people, places and opportunities," she explains. "I felt like my life was closing off and that scared me."

She left Australia with zero planning and globe-hopped for six months. "I found a really good perspective on life," she says. "I was getting to a point where I was feeling a little too consumed with getting to a certain status or a certain role." She joined the Dutch National Ballet for six months, but  had long hoped to dance at ABT. One day she sent an email to inquire about taking company class. They said yes, she flew over and was hired this January.

During ABT's spring season, she danced corps roles in a number of ballets, including Wheeldon's Thirteen Diversions and Alexei Ratmansky's The Bright Stream and new Firebird. Living in the city that never sleeps has been an easy adjustment for Williams, an insomniac. When not dancing, she runs, which calms her busy mind, or reads. Her colleagues in Australia miss her, but also respect her choices. "It was very difficult to see Stephanie leave, but she needed to stretch her wings and experience the world of dance on an international level," says Rowe. "I hope that in time, she will return to her home country and company, where the journey began. She is, after all, a product of this wonderful land."
Miriam Miller as Titania in A Midsummer Night's Dream. Photo by Paul Kolnik, Courtesy New York City Ballet.
Each year, the Princess Grace Foundation honors an extraordinary group of artists. This year, ballet got a major nod. Six of the eight winners in the dance performance and choreography category are ballet-related. (The other two are Alvin Ailey American Dance Theater's Jacquelin Harris and downtown dance-theater choreographer Raja Feather Kelly.) While you already know some of these names, we're excited to follow the careers of newcomers, like current Juilliard dance major Mikaela Kelly. Past Princess Grace Award winners include the likes of Carlos Acosta, Gillian Murphy and Tiler Peck, so they're in exceptional company.
Keep reading...
Show less
Ekaterina Krysanova and Vladislav Lantratov in The Taming of the Shrew. Photo by Jack Devant, Courtesy Lincoln Center.
What do you enjoy more: performing or being in the studio?
Performing, of course. It's like waiting and getting ready for your birthday party. The rehearsals are a hard process: It's a long wait for enjoyment.
What qualities do you admire most in other dancers?
A brain. Some say that a ballerina only needs good footwork, physical abilities, but I realized gradually that it's very important to have a good head on your shoulders. You go further if you think deeply about your roles.
What do you do to remain injury-free?
I always warm up properly, and I also have massages and water treatments to relax and soothe my body. Sometimes I go to the banya, a typical Russian sauna.
You created the lead role in Jean-Christophe Maillot's The Taming of the Shrew. What place does it have in your repertoire?
A very significant one. It's so precious when a ballet is made on you. So many dancers wait for that, try to find choreographers. If you are the very first person to do a role, it stays with you—and you stay in it, in a way.
Keep reading...
Show less
Jul. 25, 2017 06:23PM EST
Photo by Erik Tomasson, Courtesy SFB.
It may be the middle of summer, but San Francisco Ballet is already rehearsing for its spring season. There's a lot to prepare for—the company's Unbound: A Festival of New Works, which runs April 20–May 6, 2018, will feature 12 new ballets by 12 choreographers. And it's an impressive group of dancemakers: David Dawson, Alonzo King, Edwaard Liang, Annabelle Lopez Ochoa, Cathy Marston, Trey McIntyre, Justin Peck, Arthur Pita, Dwight Rhoden, Myles Thatcher, Stanton Welch and Christopher Wheeldon. That's a lot of choreography to pack in!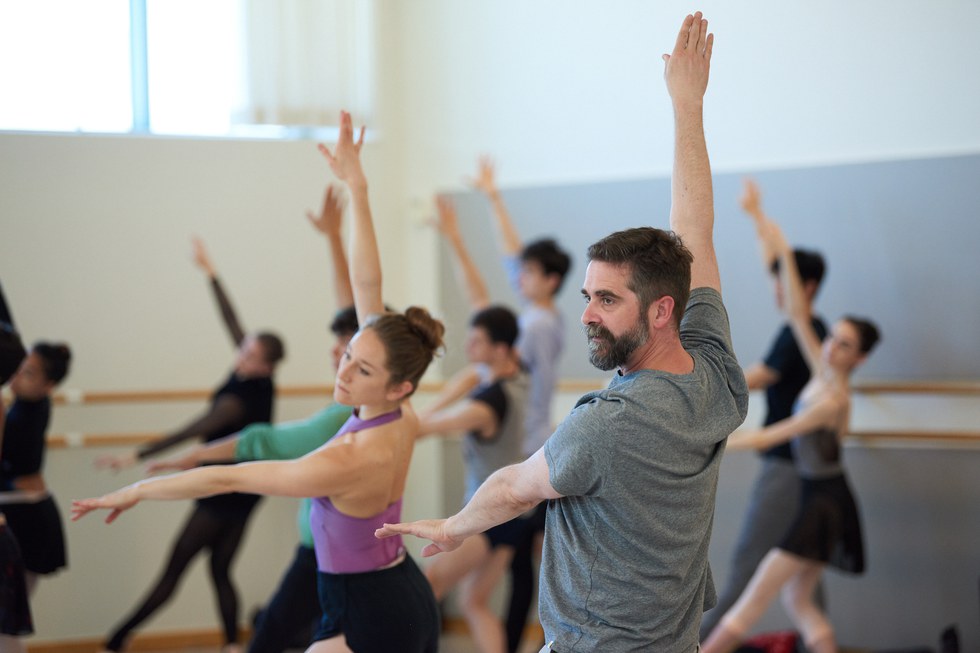 Stanton Welch in rehearsal with San Francisco Ballet. Photo by Erik Tomasson, Courtesy SFB.
Luckily, we don't have to wait until spring to get a sneak peek of some of these new works. SFB is kicking off Unbound: LIVE, a series of live-stream events that will take us inside rehearsals. The first one is Wednesday, July 26, at 5:30 pm Pacific Standard Time (8:30 EST). It will highlight rehearsals with Arthur Pita, Edwaard Liang and Stanton Welch. You can expect to see the dancers perform excerpts of their works in progress, as well as interviews with each choreographer.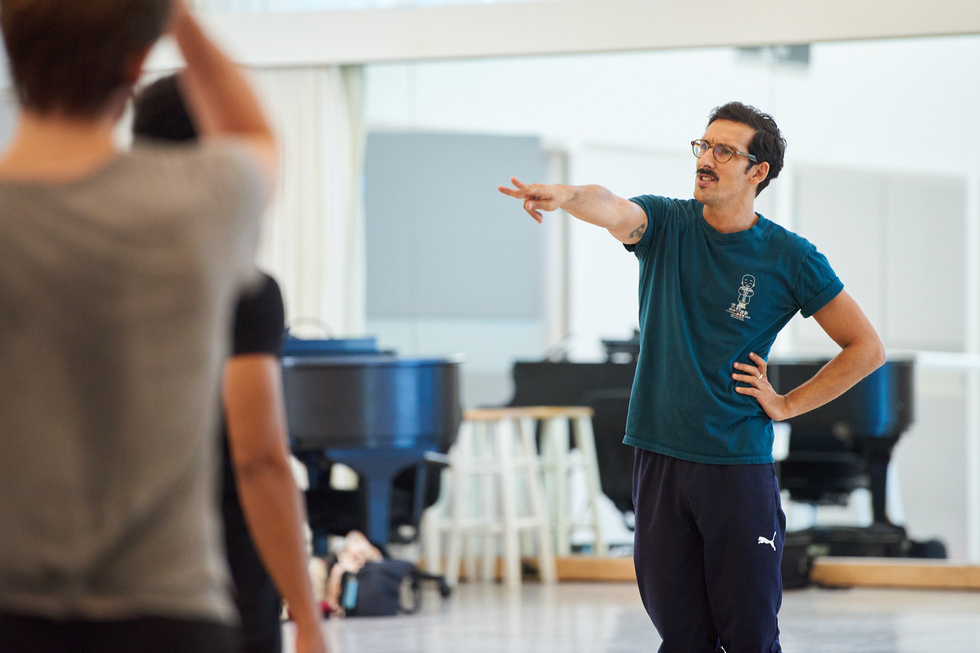 Artur Pita in rehearsal. Photo by Erik Tomasson, Courtesy SFB.
Visit SFB's website or its Facebook page tomorrow night to watch. And if you miss it, no worries—it'll be accessible on the company's site and YouTube channel for 60 days. The other live-stream events have yet to be announced, but we'll be sure to keep you posted!
Jul. 25, 2017 10:05AM EST
Ekaterina Krysanova and Vadislav Lantratov in "The Taming of the Shrew." Photo by M. Logvinov.
When the Bolshoi Ballet visited New York in 2014, Soviet-era productions like Yuri Grigorovich's Swan Lake and Spartacus were on the menu. This summer, the company is taking a different approach under ballet director Makhar Vaziev, bringing fresh collaborations to the Lincoln Center Festival.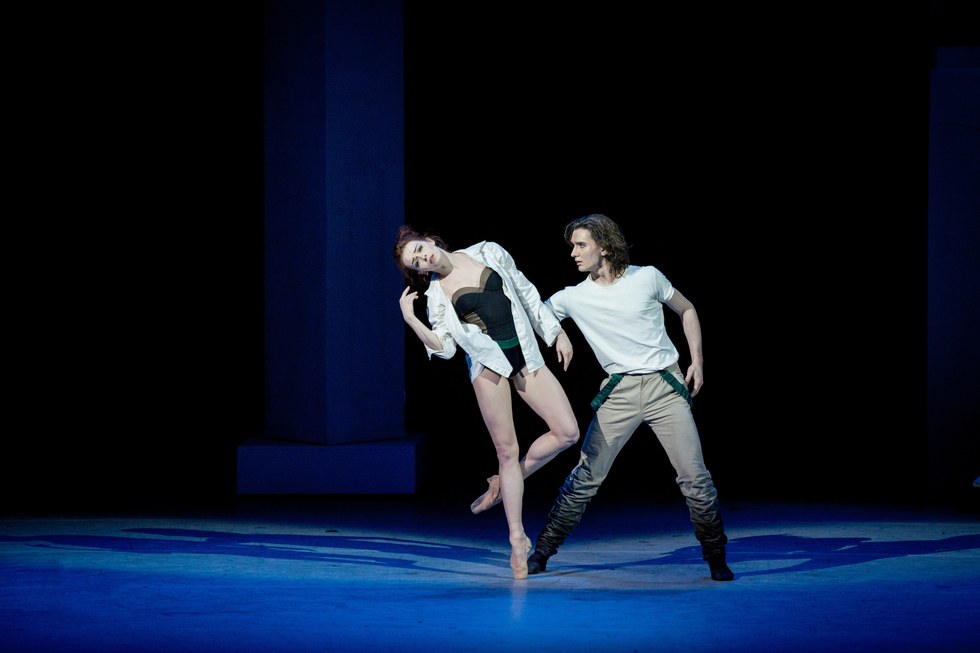 Ekaterina Krysanova and Vladimir Lantratov in "Shrew"Photo by Jack Devant, Courtesy of Lincoln Center
First the Bolshoi participated in the 50th anniversary celebration of Balanchine's Jewels last weekend alongside stars from New York City Ballet and the Paris Opéra Ballet. From July 26-30 Jean-Christophe Maillot's The Taming of the Shrew, created in Moscow in 2014, will have its American premiere. With 10 soloist roles, the witty, fast-paced version of Shakespeare's play is tailor-made for a brilliant new generation of Bolshoi stars, like Ekaterina Krysanova, Vladislav Lantratov and Olga Smirnova.The ballet was Maillot's first creation in two decades for a company other than his Les Ballets de Monte-Carlo. "It has become emblematic of a form of renewal for the Bolshoi," says Maillot. "It's a showcase for these dancers."
Get a sneak peak of the premiere with these two beautiful trailers.


Get Pointe Magazine in your inbox