Craving some crunch? Put down the Pringles and reach for some kale. Or at least some kale chips. This leafy green superfood is having something of a moment right now, and it's a health food fad every dancer should follow. Why? Kale's vitamin A feeds bone formation, its B vitamins boost your metabolism and its vitamin C helps your body fight inflammation. That's not to mention the loads of fiber that keep your stomach from gumbling in the middle of rehearsal.
One of the tastiest ways to fill your kale quota is in chip from, and kale chips are being sold in health food stores all over the place right now. But it's super simple—and cheap—to bake your own in just three easy steps:
1. Tear leaves away from woody stems into bite-sized bits, and spread over a cookie sheet lined with wax paper.
2. Drizzle with olive oil (the healthy fat helps your body absorb the vitamins), then sprinkle with salt and pepper to taste.
3. Bake for 12 minutes at 350 degrees.
Enjoy!
Merle Park and Wayne Eagling in "Voices of Spring"
Sir Frederick Ashton first choreographed the Voices of Spring pas de deux on Royal Ballet stars Merle Park and Wayne Eagling in 1977 for a ball scene in Johann Strauss II's operetta Die Fledermaus. The lively duet is a favorite in galas and mixed bills these days, but Park and Eagling's version from this 1983 video is a spectacular, must-see combination of cheek and elegance.
Keep reading...
Show less
Honji Wang and Sara Mearns. Photo by Brooke Trisolini, Courtesy of Jacob's Pillow Dance.
We all know that seeing world class dance is expensive. But for two weeks a year New York City Center offers $15 tickets to their Fall for Dance Festival. This magical unicorn of an experience features five unique programs and will run from October 2-14.
The program includes five world premieres commissioned specifically for the Festival, three of which feature some of our favorite ballet superstars.
Program One (Oct. 2-3) will showcase a new work by choreographer and New York City Ballet soloist Troy Schumacher on 14 dancers from Miami City Ballet. While rehearsals are still in progress, we do know that the piece will be a meditation on childhood set to Francis Poulenc's Concerto for Two Pianos in D Minor.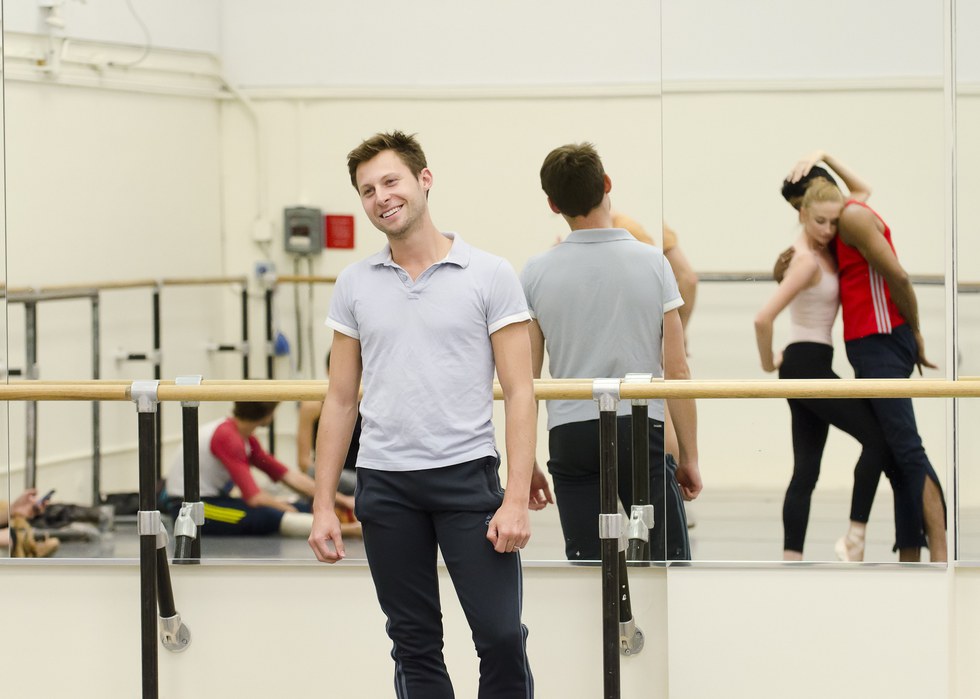 Troy Schumacher in rehearsalPhoto by Kyle Froman for Pointe
Keep reading...
Show less


Get Pointe Magazine in your inbox