Jul. 19, 2017 09:11PM EST
Photo by Amitava Sarkar
"I'm kind of a collector of clothes," says Natalie Varnum. The Houston Ballet corps member turned a spare room in her home into a walk-in closet and fills it with eccentric pieces. "I love big, clear oversized sunglasses; or a high-waisted pant, socks and loafers; or a newsboy hat," she says. Varnum is inspired by icons from the '60s and '70s—Jimi Hendrix, Jane Birkin, Elton John—and she finds endless ideas on social media. She'll search Pinterest for photos, follow up-and-coming stylists on Instagram or update her own blog with "outfit of the day" posts. It was through Instagram that she recently met South Korea–based designer Sandra Meynier Kang, who reached out in hopes of collaborating and sent her a sample from her new leotard line. "It's the best way to make faraway friends now," Varnum says.
In the studio, Varnum takes a more conventional approach—sometimes. "I like a classic ballerina look, like light pink, long sleeves," she says, "or I go for something completely crazy." She commissions fun patterned leotards from her friend, former company dancer Jordan Reed, who now runs Lone Reed Designs. Her collection includes leos printed with pizza and doughnuts. Whatever she's wearing, Varnum is not afraid to stand out. "There's a time and place for a classic little black dress," she says, "but I tend to go for the more out-there pieces and colors."
Keep reading...
Show less
Jul. 10, 2017 09:03PM EST
Photo by Quinn Wharton
Why darn your pointe shoes? The Joffrey Ballet's Victoria Jaiani finds that darning gives her shoes a slightly bigger platform and harder tip, and helps them last longer through demanding ballets. We asked her to share her secrets with us.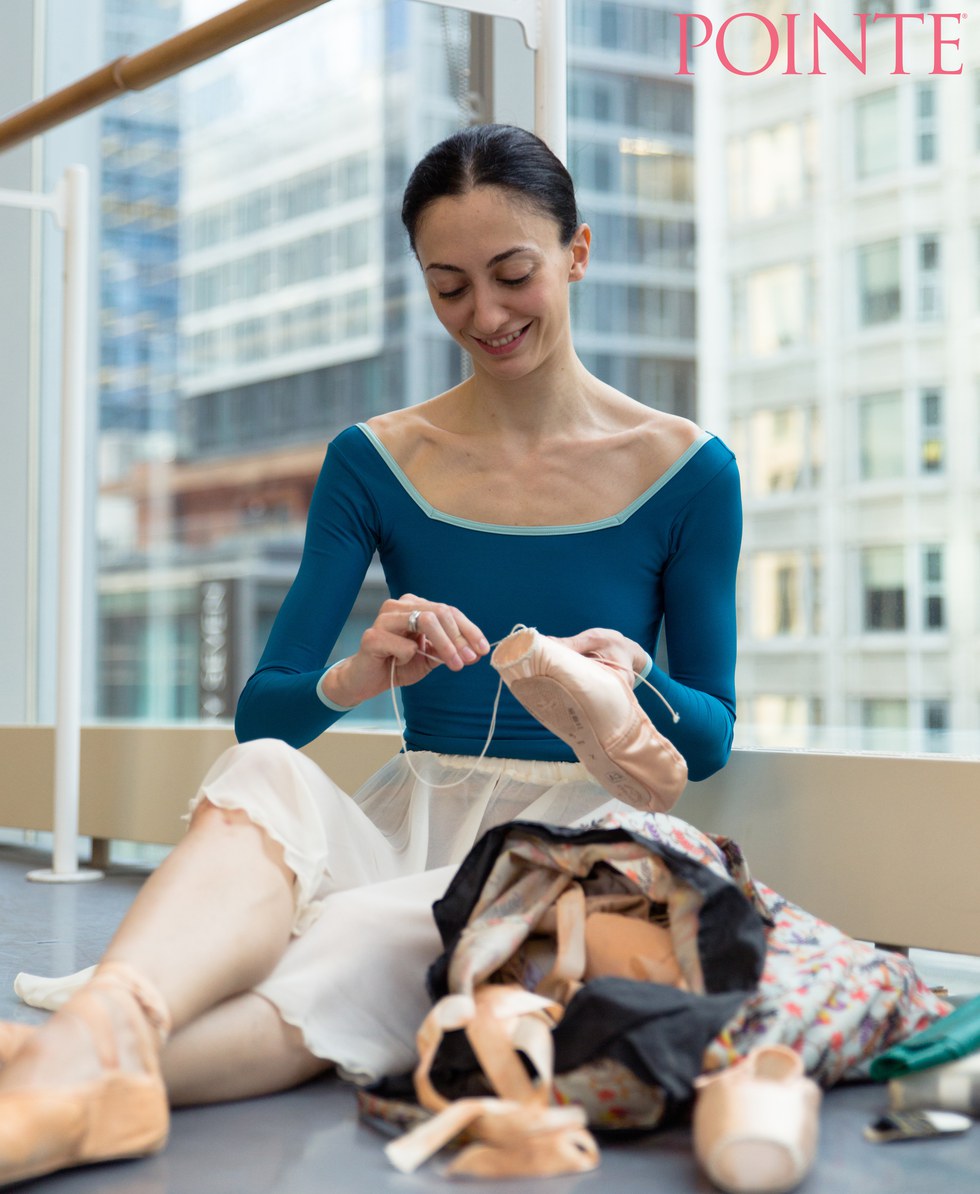 Photo by Quinn Wharton
Keep reading...
Show less
Jul. 05, 2017 08:16PM EST
Photo by Liza Voll
Rachele Buriassi loves leotards: In her 12 years as a professional dancer, the Boston Ballet soloist estimates that she's accumulated over 150 of them. "Maybe it's because we spend most of the day in ballet clothes," she says. "I like to have many options." Her collection includes leotards bought on tour in France and Spain, ordered online and designed by Buriassi herself, with the help of Kenneth Busbin in BB's costume department. "You can choose the color and design it, and then he will make it for you," she says. Routine is important to her, and she tries to get to the studio at least half an hour early to choose her outfit, tape her toes and start warming up. "But I never do my hair for class," she laughs, preferring to wear it down or in a braid.
Outside the studio, Buriassi goes for a stylish yet low-key vibe, often choosing designer brands. "I don't want to look like I've been thinking too much about it," she says. Don't let that attitude fool you, though: She loves to shop, especially while traveling. "Whenever I go somewhere, I like to have a day to shop and look for different special things," she says. That desire to find unique and meaningful pieces is characteristic—Buriassi isn't interested in looking like anyone else. "I like to be myself and wear what I feel comfortable in," she says.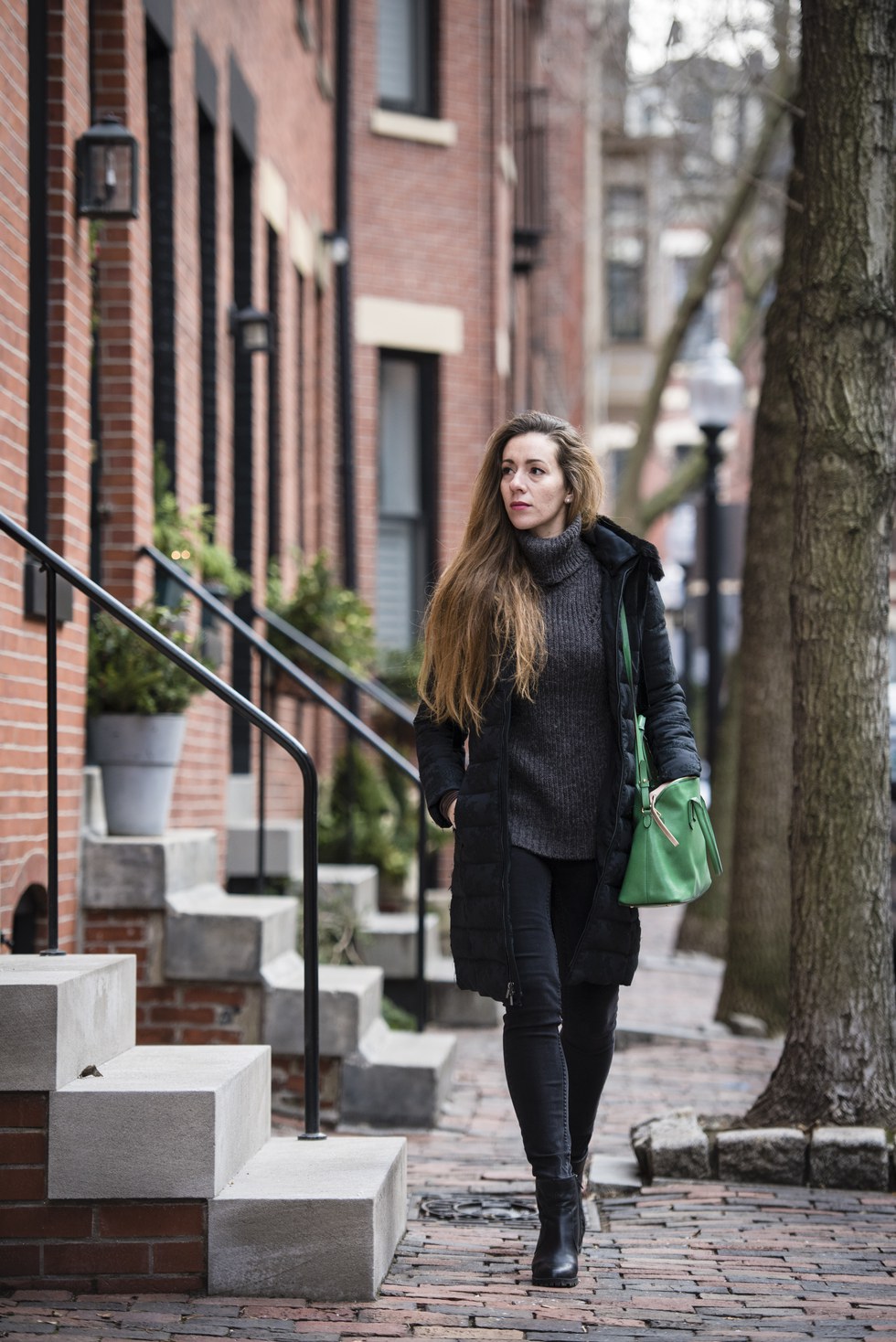 Photo by Liza Voll
Keep reading...
Show less


Get Pointe Magazine in your inbox