Alana Griffith in "La Sylphide." Photo by Mark Frohna, Courtesy Milwaukee Ballet/
Rising lazily from an armchair, shrugging her shoulders and limply snapping her arms side to side, Alana Griffith imbued the title role in Septime Webre's ALICE (in wonderland) with the unmistakable boredom and longing of youth. Throughout the performance, her ability to bring personal depth to both the character and to Webre's challenging choreography revealed a special dancer coming into her own as an artist.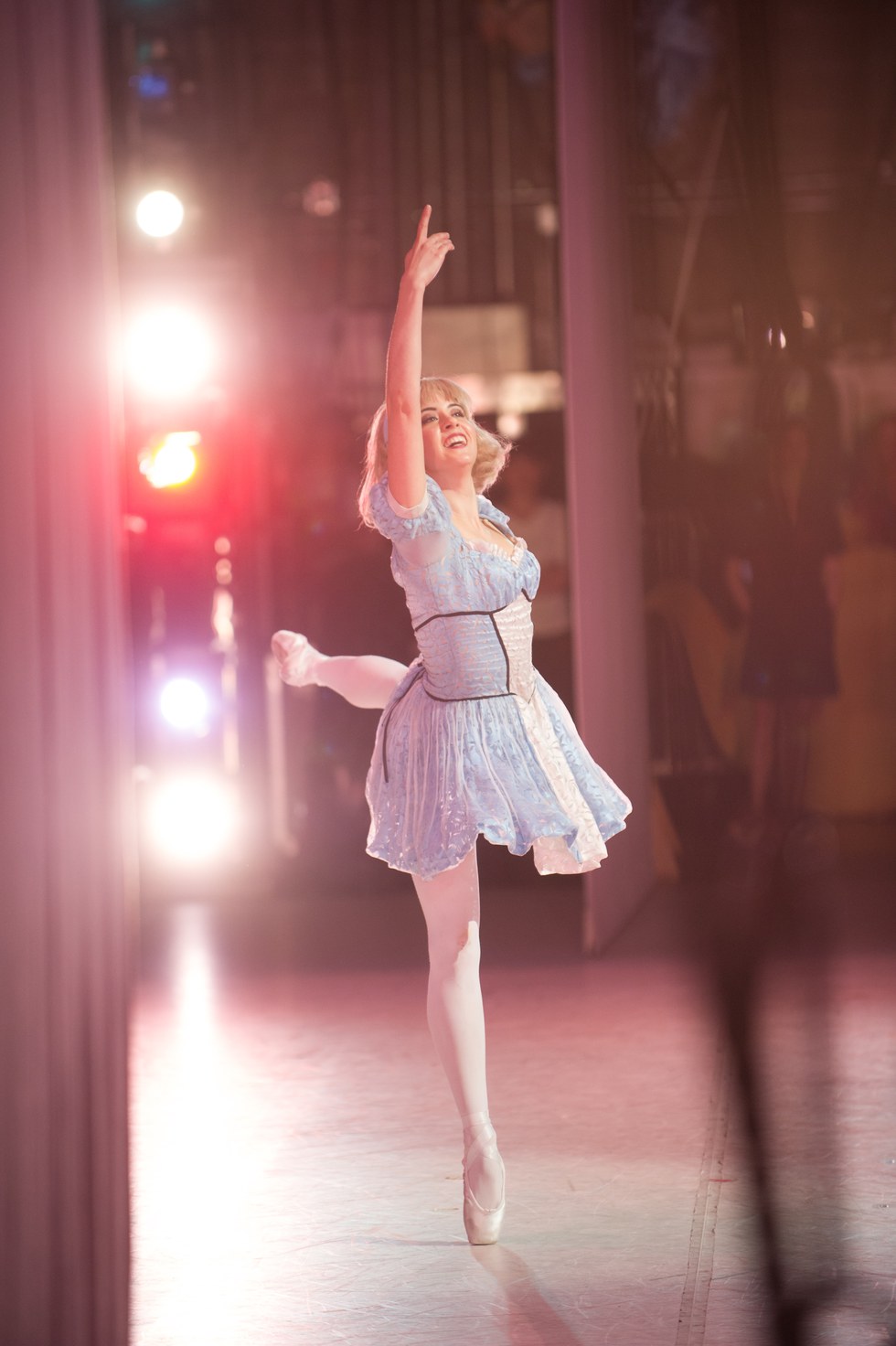 Alana Griffith in "ALICE (in wonderland)". Photo by Mark Frohna, Courtesy Milwaukee Ballet.
Keep reading...
Show less
Features
Sep. 03, 2017 02:00PM EST
Photo by Andrew Fassbender, Courtesy Tulsa Ballet
Plucked from its second company to star as Olga in Tulsa Ballet's 2016 production of Onegin, Tomoka Kawazoe offered the kind of classic story-ballet sweetness that audiences love. Yet the 19-year-old Tokyo native is equally adept in contemporary works. She wowed audiences in Jennifer Archibald's OMENS, displaying a rapid-fire technical fierceness illuminated by her dazzling flexibility.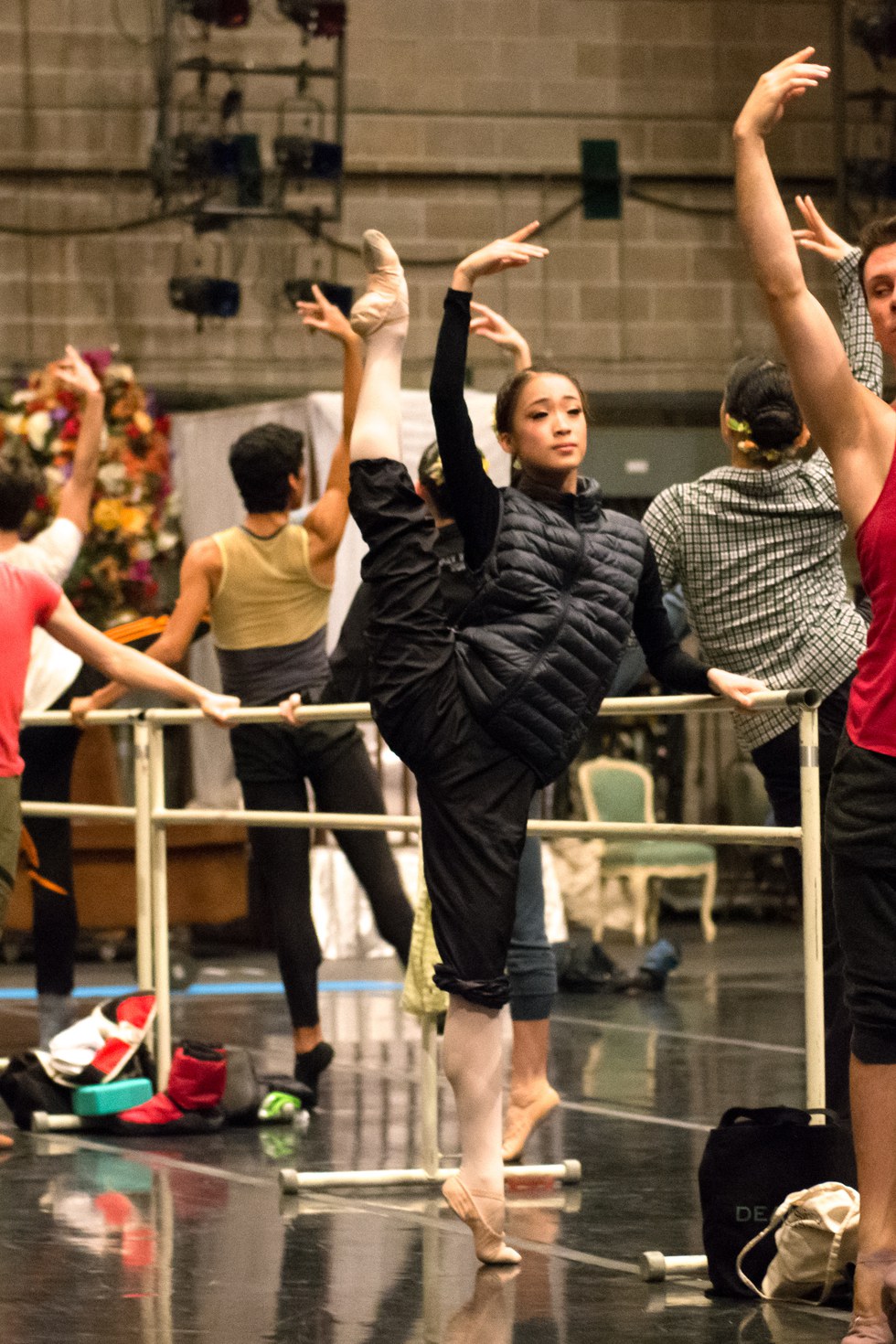 Photo by Andrew Fassbender, Courtesy Tulsa Ballet
Keep reading...
Show less
Career
Aug. 08, 2017 07:14PM EST
Gen Horiuchi with dancers Lauren Lane and Elliott Geolat. Photo by Sabrine Rhodes.
When Gen Horiuchi became the executive and artistic director of Saint Louis Ballet, his mentor Peter Martins offered the same wisdom that George Balanchine had given him: Running a company isn't just about ballet—you have to do and oversee everything. That leadership philosophy is what Horiuchi, now 53, has adopted at Saint Louis Ballet.
The Tokyo native and former New York City Ballet principal took over the financially troubled company from longtime artistic directors Ludmila Dokoudovsky and Antoni Zalewski in 2000. Within two years Horiuchi stabilized the organization's finances and restructured and revitalized the Saint Louis Ballet School. In 2010, he moved the organization into a new 7,500-square-foot facility with four studios.
Now in his 18th season with SLB, Horiuchi has increased the company's annual operating budget from $200,000 in 2000 to $2 million currently, grown the number of dancers from 13 to 25, and added more productions (when he arrived they were only perform- ing Nutcracker). He's also increased ticket sales and bolstered the school's enrollment from 50 to 350 students.
Keep reading...
Show less
Julie Marquet as Glinda the Good Witch (photo courtesy Tulsa Ballet)
Dorothy returns to the Emerald City in Tulsa Ballet's new full-length adventure, tentatively titled Dorothy and the Prince of Oz, running February 10–12, at Tulsa Performing Arts Center. The million-dollar co-production with BalletMet is the centerpiece of Tulsa Ballet's 60th-anniversary season.
The ballet is choreographed by BalletMet artistic director Edwaard Liang and is based, in part, on Glinda of Oz, the 14th and final book in L. Frank Baum's Oz series. Liang says the ballet won't follow the familiar tale of Dorothy, Toto and the gang from the popular movie. "Tulsa Ballet artistic director Marcello Angelini and I really wanted to have a dramatic storyline beyond flying monkeys and another witch," Liang says. He and librettist/composer Oliver Peter Graber took creative license to fashion the ballet's tale of romance between Dorothy and the Prince of Oz and create a fable in the Prince's relationship with his fighting parents King Sapphire and Queen Diamond.
Keep reading...
Show less


Get Pointe Magazine in your inbox