Nancy Wozny
Nancy Wozny is editor in chief of Arts + Culture Texas, the only print Texas arts magazine in the state. She is also frequent contributor to Pointe Magazine, Dance Teacher and Dance Magazine, where she is also a contributing editor. Her byline has appeared in The Houston Chronicle, Dance USA's The Green Room, Culturemap, and numerous other publications. She is the winner of the Gary Parks Award from the DCA, an NEA Fellow at ADF, and the recipient of numerous grants for her work in dance, somatics and creativity. She has taught and written about Feldenkrais and somatics in dance for two decades and is currently teaching at Shepherd School of Music at Rice University. She also has served as a Scholar in Residence at Jacob's Pillow since 2010.
Texas Ballet Theatre's Jiyan Dai and Samantha Pille (center) with members of Queensland Ballet. Photo courtesy TBT.
One way to change up your Nutcracker run is to perform it halfway around the world. This holiday season, two Sugar Plum Fairy and Prince couples from Texas Ballet Theater and Australia's Queensland Ballet did just that in a fun cross-company exchange. Last week, TBT artists Samantha Pille and Jiyan Dai traveled to Brisbane to debut in the Australian company's Nutcracker performances. Now, Queensland Ballet dancers Yanela Piñera and Camilo Ramos are in Fort Worth for the follow-up shows. They had their first performance last night and are scheduled to dance again December 22.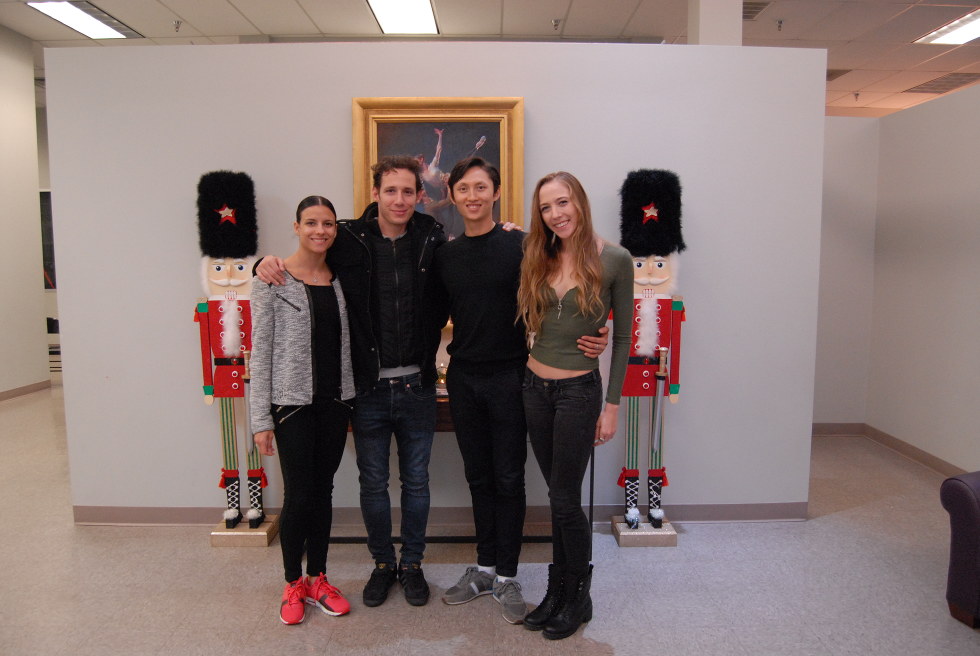 From left: Queensland Ballet's Yanela Piñera and Camilo Ramos with TBT's Jiyan Dai and Samantha Pille. Photo courtesy TBT.
TBT artistic director Ben Stevenson, O.B.E., and Li Cunxin, artistic director for Queensland Ballet, dreamed up the holiday swap hoping to give their dancers a fresh Nutcracker experience. The exchange is particularly meaningful because of the directors' shared history. Cunxin (whose autobiography Mao's Last Dancer was made into a major motion picture in 2009), danced as a principal under Stevenson during his tenure as artistic director of Houston Ballet. After taking the helm of Queensland Ballet, Cunxin brought Stevenson's production of Nutcracker to Australia.
Keep reading...
Show less
Chun Wai Chan in Laura Gutierrez's "The Back Room." Photo by Lynn Lane, Courtesy Chan.
In February, Houston Ballet first soloist Chun Wai Chan ventured out of his comfort zone to work with independent choreographer Laura Gutierrez for an immersive interactive duet called The Back Room—and the result was incredible. The audience had to accommodate the moving dancers for this site-specific work, created for Houston's leading indie theater space The Rec Room. Chan had no trouble clearing a bench full of people to make room for his dancing.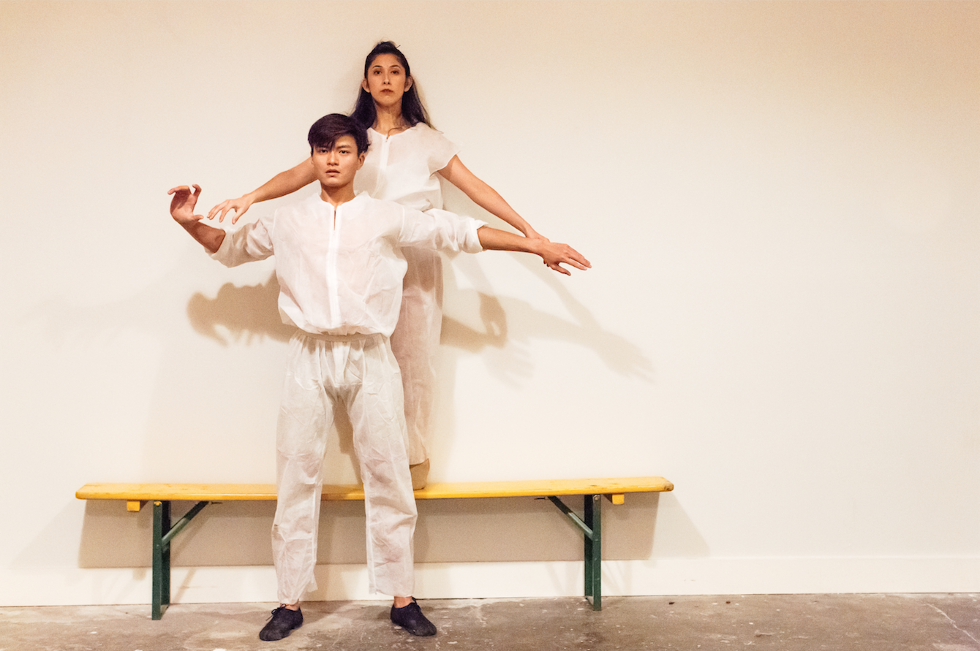 Chan in Laura Gutierrez's "The Back Room." Photo by Lynn Lane, Courtesy Chan.
Keep reading...
Show less
A flooded studio at Houston Ballet in the aftermath of Hurricane Harvey. Photo Courtesy Houston Ballet.
Watching an emotionally gut-wrenching early rehearsal of Sir Kenneth MacMillan's Mayerling at Houston Ballet on Aug. 17, it was clear that the Houston Ballet's fall season was going to be steeped in deep drama.
And it was, but for different reasons.
Hurricane Harvey dropped some 51 inches of rain, wreaking havoc on the entire city, with severe damage to the Downtown Theater District, including Houston Ballet's home theater Wortham Center and its landmark connected building, Center of Dance, where the first floor studios flooded.
Keep reading...
Show less
Larsen in The Nutcracker (photo by Jana Carson, Courtesy OKC Ballet)
In her first season as a corps member with Oklahoma City Ballet, Devin Larsen stood among the 17 dancers who made the audience gasp as the curtain came up on Balanchine's Serenade. But her path to getting there would make anyone gasp.
At age 3, Larsen was diagnosed with epilepsy. She averaged 20 complex partial seizures per day, which eventually turned into the more serious kind, generalized tonic seizures, where she would fall and completely lose consciousness. "Your brain just shuts down," she says.
Keep reading...
Show less


Get Pointe Magazine in your inbox