Madeline Schrock
A native of Floyds Knobs, Indiana, Madeline studied ballet at Southern Indiana School for the Arts and was later introduced to modern dance by Bill Evans. She received her BFA in Dance Performance and Choreography from Ohio University's Honors Tutorial College. As a dance videographer and editor, she has worked on projects for Bates Dance Festival and the Regina Klenjoski Dance Company in Southern California. She later served as a marketing and education manager for Lar Lubovitch Dance Company. Madeline is currently the managing editor of Dance Magazine and Pointe.
Generosa in Susan Stroman's TAKE FIVE…More or Less. Photo by Lindsay Thomas, Courtesy PNB.
Pacific Northwest Ballet soloist Angelia Generosa uses cross-training to tackle the company's varied repertoire.
Cross-training philosophy: Pacific Northwest Ballet soloist Angelica Generosa kicked up her workout regimen a few seasons ago when she was first dancing "Rubies," along with a lot of contemporary rep. "I realized that I couldn't afford to get hurt," she says. "I had to take time to take care of my muscles, so they could recuperate and feel good for whatever PNB asked me to do." Now in her seventh season, Generosa acknowledges that just stretching before class isn't enough. "Maintenance is really important. Know what you need before and after class."
At the gym: She starts any workout (or busy day at the studio) with a 10-minute elliptical or bike warm-up. Generosa developed tendonitis in her left knee a few years ago, so this prepares the joint for more strenuous activity. Then, she'll do 20 to 45 minutes of cardio on the treadmill or elliptical; upper-body work, like arm circles while holding 10-pound free weights; ab exercises; and stretching, especially her quads after running.
Keep reading...
Show less
LADP's Rachelle Rafailedes leading a workout. Photo by Studio 6, Courtesy Sunshine Sachs.
If your usual workouts are feeling stale, Benjamin Millepied's L.A. Dance Project might be able to help. The contemporary ballet troupe recently launched an online exercise platform that puts its stars in your living room.
Keep reading...
Show less
Pilates hundred intermediate set-up, modeled by Jordan Miller. Photo by Emily Giacalone.
The Pilates hundred is a popular exercise used by many dancers for conditioning and warming up, but it's also one of the most misunderstood. Pumping your arms for 100 counts sounds simple enough, but it requires coordinated breathwork, a leg position that suits your abilities and proper alignment. Marimba Gold-Watts, who works with New York City Ballet dancers at her Pilates studio, Articulating Body, breaks down this surprisingly hard exercise. When done correctly, the benefits are threefold: "If you're doing it before class," she says, "the hundred is a great way to get your blood flowing and work on breath control and abdominal support all at once."
To Start
Lie on your back with knees bent and feet on the floor. Nod your chin toward the front of your throat, and reach your fingertips long.

Keep reading...
Show less
Looking for creative and healthy ways to get your pumpkin fix this fall? First, back away from the pumpkin-spiced latte—the season's unofficial drink is often laced with sugary syrup and comes with a complimentary mid-rehearsal crash. Instead, try these simple snacks with puréed pumpkin. It's high in beta-carotene, which converts to immunity-boosting vitamin A, and is a good source of vitamin K, iron and fiber. You can buy it canned or make the purée from a "sugar" or "pie" pumpkin (they're commonly available at grocery stores or farm markets).
Fruit-and-Spice Toast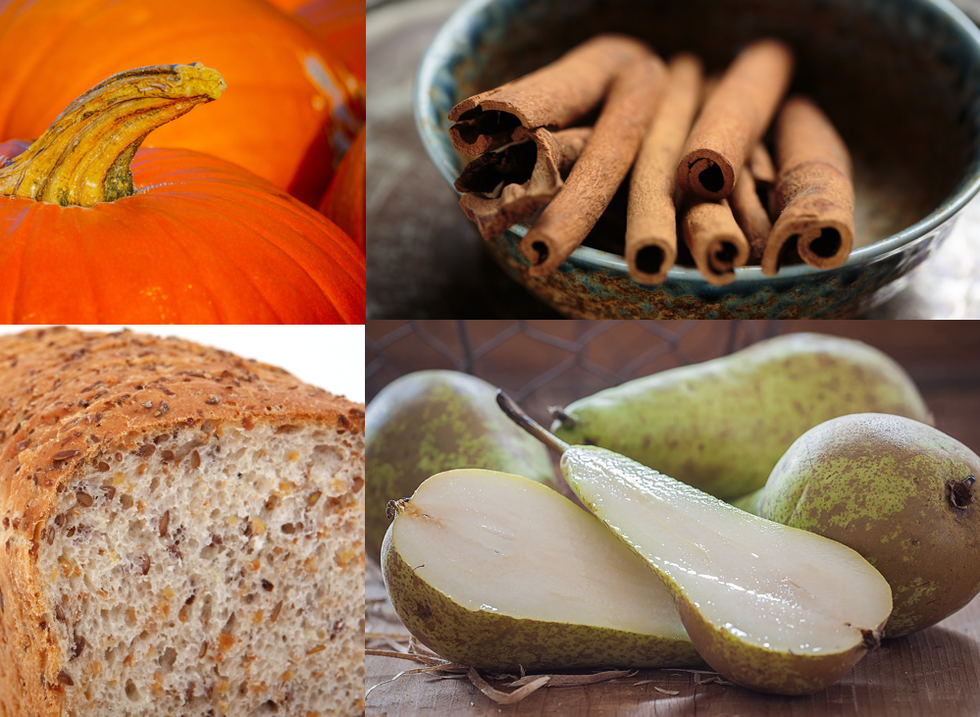 - Spread purée onto whole-grain toast.
- Top with sliced pear.
- Add a dash of cinnamon.

Keep reading...
Show less
Lauren Fadeley in Balanchine's Walpurgisnacht Ballet. Photo by Daniel Azoulay, Courtesy Miami City Ballet.
Miami City Ballet principal soloist Lauren Fadeley uses company class, her home gym and the beach to stay strong.
Amped-up class: Now in her second season with Miami City Ballet, Lauren Fadeley has found new challenges in company class. "It's more intense and aerobic than I'm used to," she says. Her approach: It's not a casual warm-up but a daily opportunity to practice everything correctly, so it's automatic onstage.
Keep reading...
Show less
Pixabay
The next time your teacher makes the class repeat a petit allégro combination endlessly, don't groan. Aside from improving your footwork and ballon, you may notice that you eat healthier after class.
Keep reading...
Show less
Thinkstock
You're probably used to jotting down rehearsal notes and corrections, but according to research from the University of Pennsylvania's Positive Psychology Center, you may want to save room in your journal for these exercises, too. The writing prompts were designed to boost your well-being by focusing on the positive.
Keep reading...
Show less
Paris Opéra Ballet's Letizia Galloni. Photo by Benoîte Fanton, Courtesy POB.
A beautifully winged foot is the perfect complement to an arabesque line. But according to Marika Molnar, president and founder of Westside Dance Physical Therapy, learning how—and when—to wing requires subtle work and an understanding of the leg's alignment.
Often, she sees dancers winging before, not after, they point their ankle, foot and toes. Instead, the wing should be the final touch. "If you follow the line of the middle of your thigh through the middle of your kneecap down through the middle of your shin, that line should come out where your second toe is," says Molnar. Then you can slightly wing your foot while maintaining that alignment.
Keep reading...
Show less


Get Pointe Magazine in your inbox