McNally and Marcelino Sambé in Crystal Pite's harrowing "Flight Pattern." Photo by Tristram Kenton, Courtesy ROH.
Kristen McNally has long been one of the most versatile dramatic talents at The Royal Ballet. Since joining the company in 2002, the Liverpool-born dancer has carved a niche for herself by excelling at both character and contemporary roles, from Carabosse and the Queen in The Sleeping Beauty to work by Javier de Frutos or Hofesh Shechter.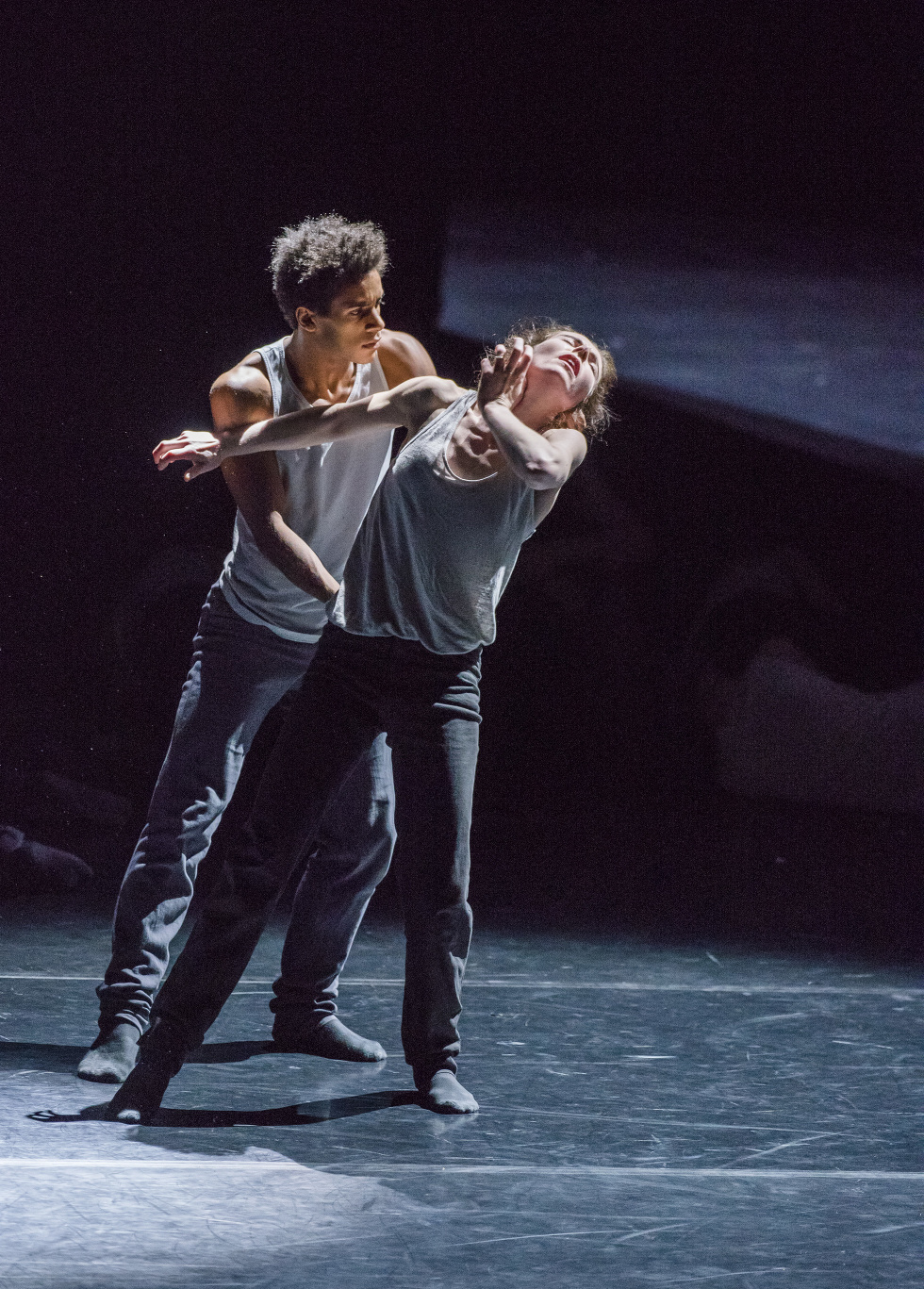 Photo by Tristram Kenton, Courtesy ROH.
Keep reading...
Show less
Photo by Nisian Hughes for Pointe.
Few ballets are as unforgiving for a young dancer as Swan Lake. Both Odette's heartbreak and Odile's deceit of Siegfried demand the kind of dramatic commitment and maturity that often come with experience. At the same time, when a director entrusts an 18-year-old corps de ballet member with the double role, the implicit promise is clear: A special ballerina will emerge from that chrysalis.
So it was with Alena Kovaleva, who turned 19 shortly after her Swan Lake debut, last September, on the historical stage of the Bolshoi Ballet in Moscow. Barely a year after her graduation from the Vaganova Ballet Academy, Kovaleva isn't a full-fledged Swan Queen yet. At 5' 8", she is so tall that her coltish limbs sometimes falter, and she was visibly tiring by Odette's final pleas.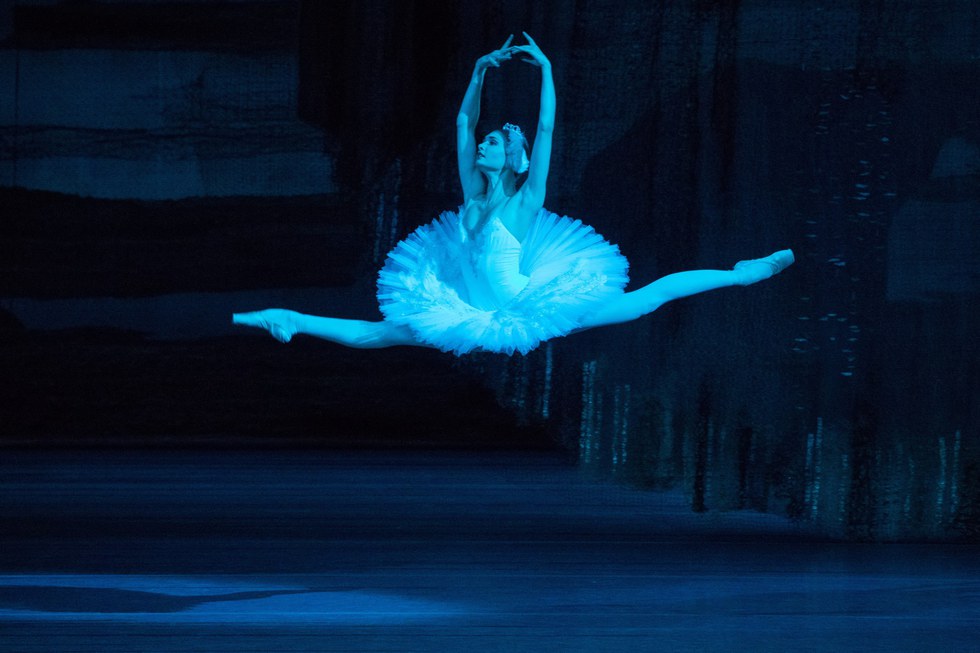 Kovaleva in "Swan Lake." Photo by M. Logvinov, Courtesy Bolshoi Ballet.
Yet when she first appeared in the white act with an ample grand jeté, her arms stretching into a gorgeously lyrical wingspan, it was clear that Makhar Vaziev, the Bolshoi's ballet director who had thrown Kovaleva in the deep end, was on to something. Kovaleva's filigree Vaganova training shone through, her doll-like face alive with sadness.
Vaziev is no stranger to pushing young talent beyond their comfort zone. The Russian director came to the Bolshoi in 2016 after long spells at the helm of La Scala Ballet and the Mariinsky Ballet, where he jump-started the careers of ballerinas including Alina Somova and Olesya Novikova in similar fashion. At the Bolshoi, which favored slower rises through the ranks in recent years, his methods are leading to a change of the guard, with Kovaleva one of the fresh faces of his directorship.
"It doesn't matter to me if someone is young or not so young," Vaziev says. "If he or she is the best, they will dance." Last July, he even cast Kovaleva in "Diamonds" at Lincoln Center for the 50th anniversary of Balanchine's Jewels. Her New York City debut didn't go unnoticed, with the Observer's dance critic Robert Gottlieb raving about its "ravishing splendor."
In his Moscow office after Swan Lake, Vaziev declared himself satisfied with his young charge: "Today was just a step. I think she did—not bad." Kovaleva herself, poised despite the exhaustion, admitted in near-impeccable English that leading her first full-length ballet was no walk in the park. "You have to hold yourself, to find this energy inside you. But the energy comes from the character. Every movement needs to be part of the story."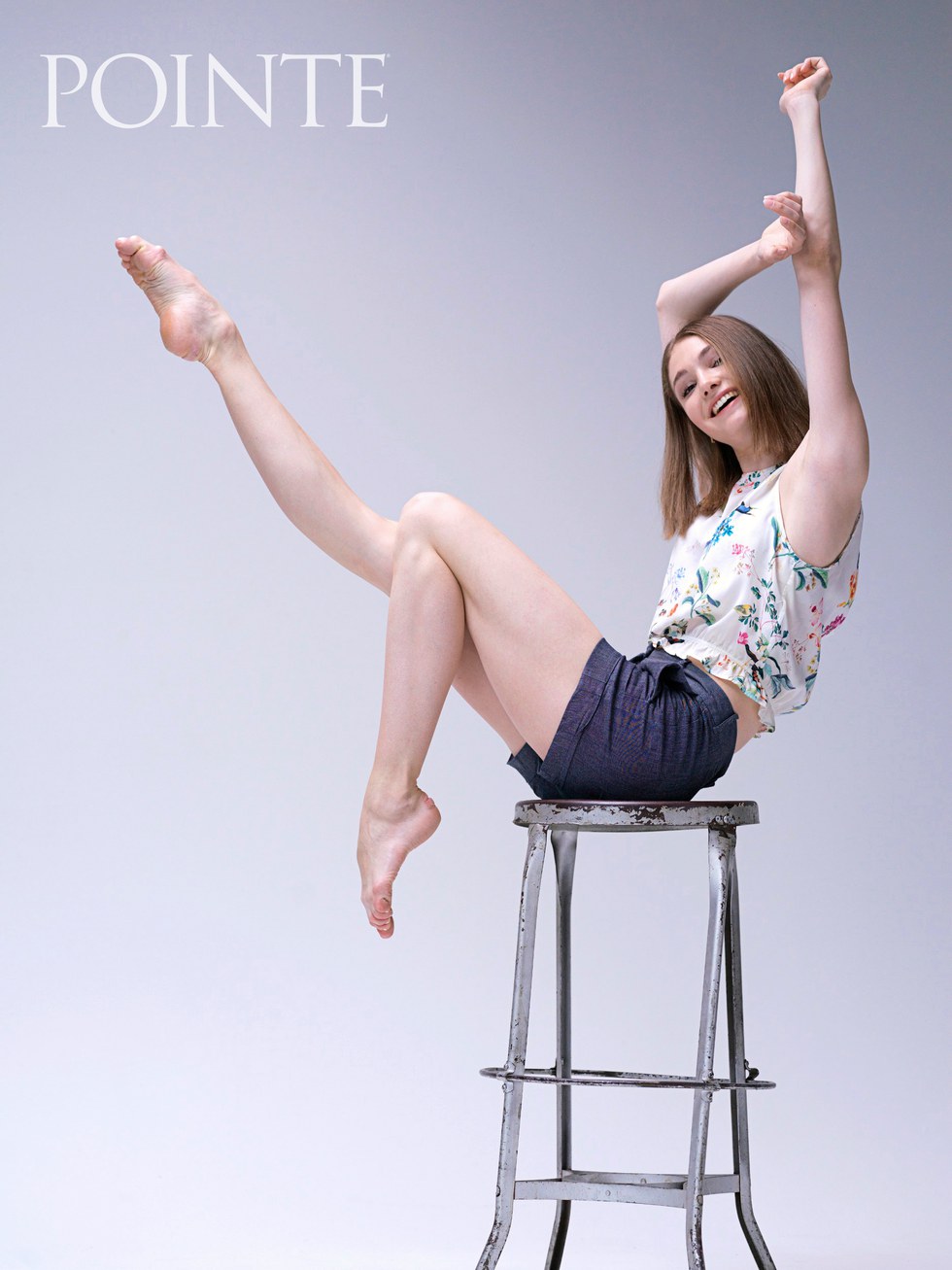 Photo by Nisian Hughes for Pointe.
Growing Pains—and Gains
The height that gives her such breadth of movement onstage hasn't always been an advantage. When the St. Petersburg–born Kovaleva entered the Vaganova Academy, at age 7, she struggled to build up strength. "I was really weak for the first five years. My legs were just two sticks without muscles," she says with a laugh. "My teachers were always telling me: Eat pasta, pasta, pasta!"
Kovaleva had almost given up her spot at the Academy. When she auditioned on a teacher's suggestion, she was shocked by the anxious stage mothers waiting for their children and told her family, who was far removed from the dance world: "I don't want to go here. These people are not normal. Everybody was shouting, crying."
Keep reading...
Show less
Cesar Corrales performing an explosive Ali in "Le Corsaire." Photo by Laurent Liotardo, Courtesy English National Ballet.
At just 20 years old, Cesar Corrales has skyrocketed to principal at English National Ballet.
English National Ballet was midway through a precise but polite performance of William Forsythe's In the middle, somewhat elevated last spring when Cesar Corrales burst into view. The 20-year-old principal turned his solo, a minor one in Forsythe's ballet, into a blaze of technical power and audacious phrasing. The tension at London's Sadler's Wells ratcheted up several notches, and his colleagues joined in his contagious energy.
It wasn't the first time Corrales had raised the stakes on stage. In three short seasons with English National Ballet, he has gone from promising virtuoso to one of the British companies' most vital members. Even among the outstanding crop of men hired by artistic director and principal dancer Tamara Rojo, Corrales' feline technique and generous presence have stood out in ballets including Le Corsaire and Akram Khan's Giselle.
Keep reading...
Show less
Photo by Erik Berg, Courtesy Norwegian National Ballet.
One of the first things you notice about Ingrid Lorentzen is her laugh—the Norwegian National Ballet director exudes warmth. It's obvious why, in 2012, she was appointed for the job, despite the fact that she was a leading dancer at NNB with little management experience. But Lorentzen knew it wouldn't all be smooth sailing. "I started my first speech by telling the company: 'I'm going to disappoint you all,' " she remembers with a chuckle.
That lucidity, along with her open-minded philosophy, has contributed to lifting the profile of Norway's national company, founded in 1958. As director, Lorentzen has challenged her 65 dancers with boundary-pushing new productions, from Alexander Ekman's water-filled A Swan Lake to ballets based on Scandinavian plays. Programmers have taken notice: This creative vibe and NNB's close relationship with Jirˇří Kylián have led to a series of international engagements.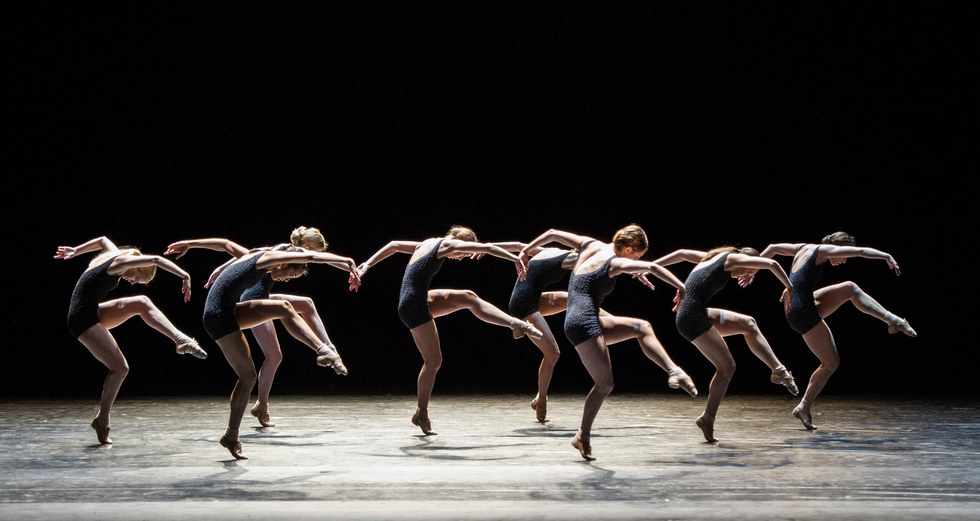 Kylián's "Falling Angels." Photo by Erik Berg, Courtesy NNB.
Keep reading...
Show less


Get Pointe Magazine in your inbox