Cesar Corrales performing an explosive Ali in "Le Corsaire." Photo by Laurent Liotardo, Courtesy English National Ballet.
At just 20 years old, Cesar Corrales has skyrocketed to principal at English National Ballet.
English National Ballet was midway through a precise but polite performance of William Forsythe's In the middle, somewhat elevated last spring when Cesar Corrales burst into view. The 20-year-old principal turned his solo, a minor one in Forsythe's ballet, into a blaze of technical power and audacious phrasing. The tension at London's Sadler's Wells ratcheted up several notches, and his colleagues joined in his contagious energy.
It wasn't the first time Corrales had raised the stakes on stage. In three short seasons with English National Ballet, he has gone from promising virtuoso to one of the British companies' most vital members. Even among the outstanding crop of men hired by artistic director and principal dancer Tamara Rojo, Corrales' feline technique and generous presence have stood out in ballets including Le Corsaire and Akram Khan's Giselle.
Keep reading...
Show less
Photo by Erik Berg, Courtesy Norwegian National Ballet.
One of the first things you notice about Ingrid Lorentzen is her laugh—the Norwegian National Ballet director exudes warmth. It's obvious why, in 2012, she was appointed for the job, despite the fact that she was a leading dancer at NNB with little management experience. But Lorentzen knew it wouldn't all be smooth sailing. "I started my first speech by telling the company: 'I'm going to disappoint you all,' " she remembers with a chuckle.
That lucidity, along with her open-minded philosophy, has contributed to lifting the profile of Norway's national company, founded in 1958. As director, Lorentzen has challenged her 65 dancers with boundary-pushing new productions, from Alexander Ekman's water-filled A Swan Lake to ballets based on Scandinavian plays. Programmers have taken notice: This creative vibe and NNB's close relationship with Jirˇří Kylián have led to a series of international engagements.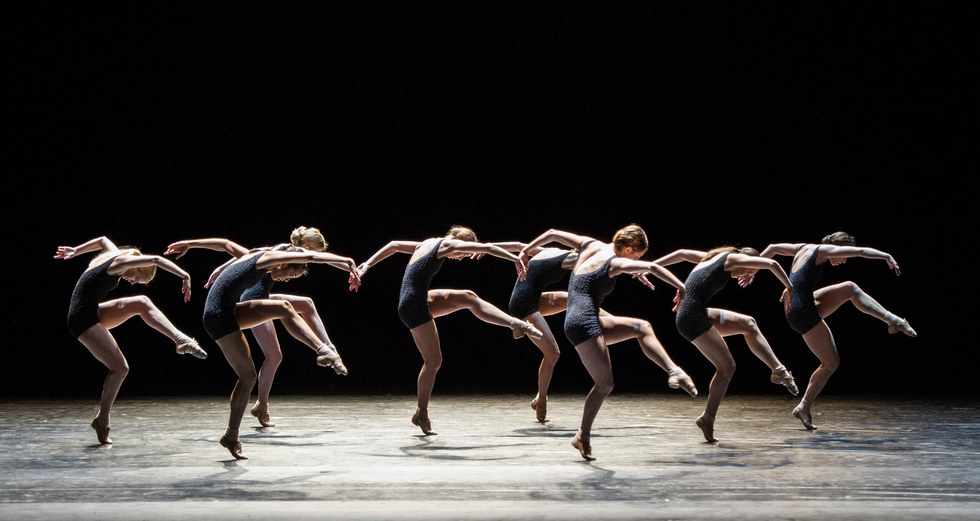 Kylián's "Falling Angels." Photo by Erik Berg, Courtesy NNB.
Keep reading...
Show less
Francesca Velicu in Pina Bausch's Le Sacre du printemps by English National Ballet. Photo by Laurent Liotardo, Courtesy ENB.
There was total silence by the end of English National Ballet's first go at Pina Bausch's raw Rite of Spring, and much of the performance's success came down to a tiny dancer: Francesca Velicu. Handpicked to be The Chosen One, the Romanian corps member threw herself into the role with an innocence that made the ritual newly terrifying. "It brought me the most intense and emotional moments that I'll ever experience onstage," she says.

At just 19, Velicu is already walking in the footsteps of ballet's reigning Romanian star, her ENB colleague Alina Cojocaru. Born in Bucharest, Velicu earned top finishes at Youth America Grand Prix and completed her training at the Bolshoi Ballet Academy. In 2015, she joined the Romanian National Ballet under Johan Kobborg, who fast-tracked her: In one season, she danced Kitri, Theme and Variations and numerous soloist roles, honing her effervescent technique with breezy confidence.
Keep reading...
Show less
Photo by Altin Kaftira, Courtesy Dutch National Ballet
To whom would you attribute your success?
My mom, because I trained privately with her. She pushed me to become what I am now, and she's one of the best teachers out there. She doesn't just go by her Bolshoi schooling: She's really good at finding what's right for you.
Was it a hindrance or a help to have famous parents in the ballet world?
It's 50/50. Sometimes it's great because they can pass on everything they know to me, but there are also moments when people recognize my name, and it's instant pressure. Some will look at me differently and wonder if I'm actually good enough. I had to prove myself through my work.
What's the least glamorous part of being a dancer?
Taking care of all your blisters and sore toenails. A Russian trick is to do a vodka compress overnight: You soak a bandage in vodka and wrap it around the toes that are hurting. You sleep with it, and it looks great in the morning, nice and wrinkly. It smells of vodka, but it really works!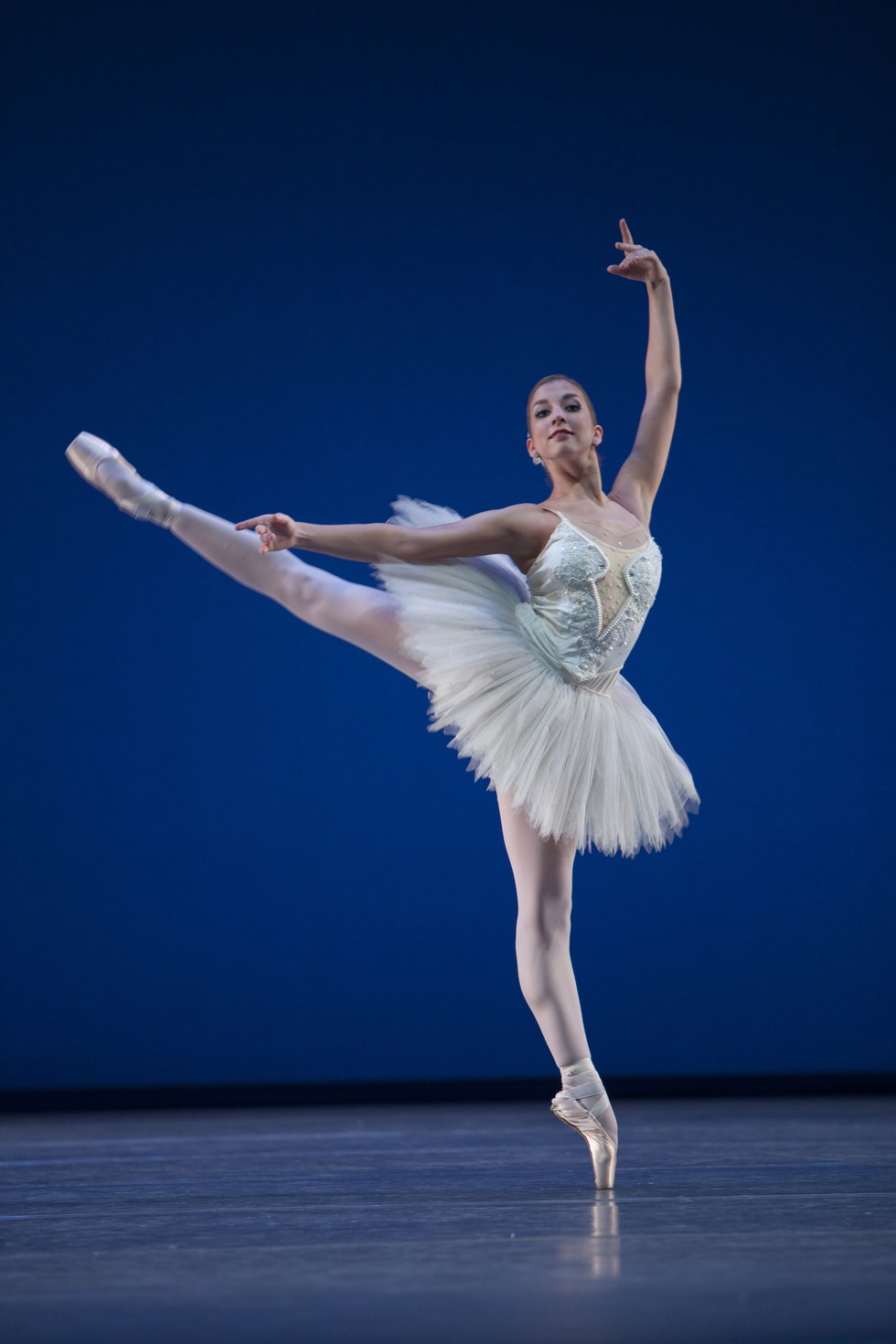 Mukhamedov in Balanchine's Symphony in C (Photo by Angela Sterling).
Keep reading...
Show less


Get Pointe Magazine in your inbox