Arantxa Ochoa. Photo by Alexander Iziliaev.
Growing up, Houston Ballet soloist Allison Miller often heard teachers compare the feeling you have during pirouettes to a corkscrew. But then her teacher, Diane Partington in Ellenton, Florida, offered up a surprising new analogy. Partington suggested Miller imagine a bank tube—a simple cylinder that uses suction to transport a round canister from a customer's car to the teller. Picturing this straight, narrow tube drawing energy up and into itself struck a chord with Miller. "It worked instantly!" she says. "It clicked in my head and it gave my body the right feeling." Even now, if she needs to refocus her pirouettes, Miller thinks of that image. "If I'm having a bad day, it helps me find my center."
Miller is not alone in experiencing this kind of breakthrough moment. Common (and commonly phrased) corrections can grow stale for all dancers, regardless of age or skill level. The words become so familiar that they don't register in your brain or your body. But things change when you're given a new way to envision these adjustments. Your development as a dancer, says University of North Carolina School of the Arts dean of dance Susan Jaffe, "is in these 'aha' moments, layers and layers of real, deep, empirical understanding of things."
To help you build your own repertoire of creative imagery, Pointe spoke with several teachers, including Jaffe. Together, they provide a wellspring of new ways to think about humdrum corrections.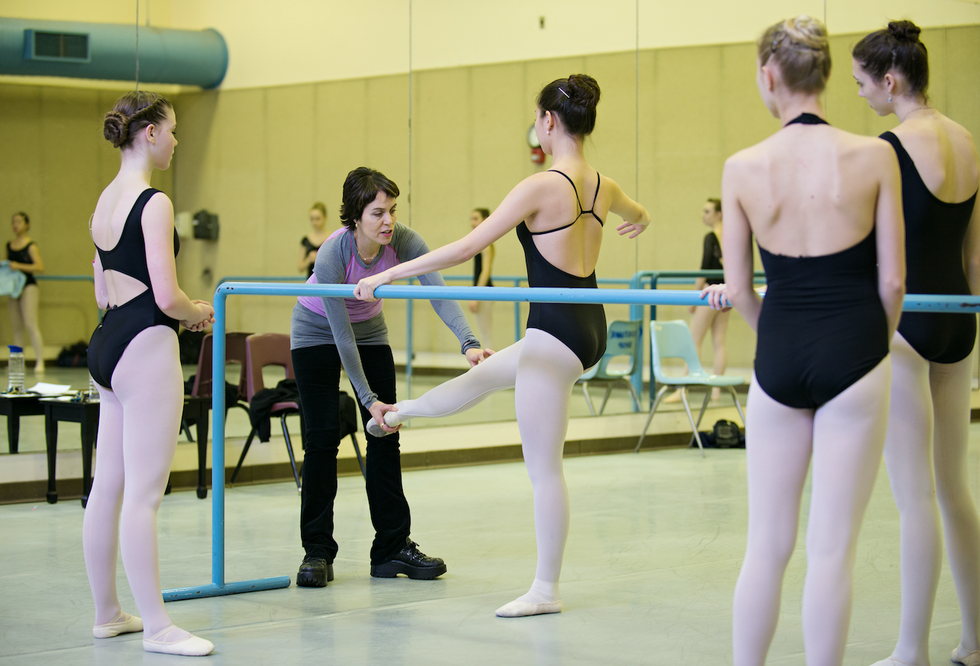 Susan Jaffe teaching at UNCSA. Photo by Peter Mueller.
Keep reading...
Show less


Get Pointe Magazine in your inbox