Courtesy of Manzi
Ballet and baking have more in common than their first two letters. As in the studio, sometimes you attempt something new in the kitchen and it works out great.

And, sometimes, it fails spectacularly—an outcome that New York City Ballet corps member Jenelle Manzi is no stranger to in baking. "The first time I tried to make vanilla cupcakes with this strawberry rose frosting, I was using essential rose oil," she recalls, "I put two drops in an entire batch of icing and I realized I needed about a quarter of a drop. They tasted like perfume. They were completely inedible."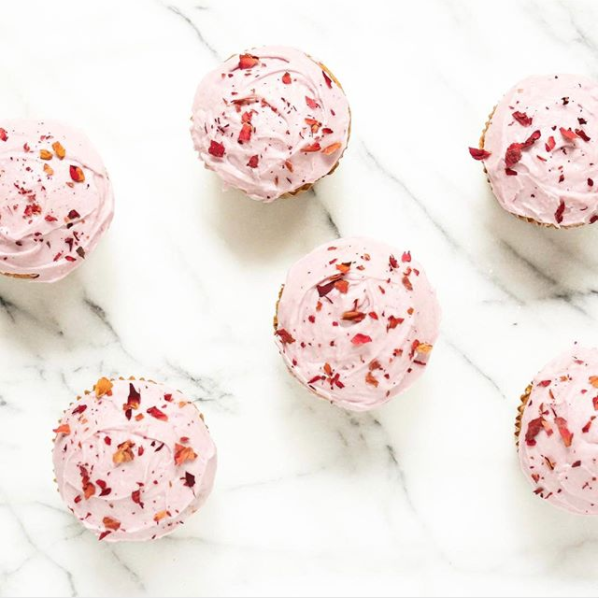 via Instagram
Keep reading...
Show less
Photo courtesy of Manzi.
Bee pollen, cacao nibs, flower buds—you might expect to find these items in a gardener's hands, not a dancer's pantry. Yet if you knew New York City Ballet corps member Jenelle Manzi, you wouldn't be surprised by this odd ingredient assortment. She's become known among her NYCB peers for her baked goods; all homemade, dairy-free and gluten-free. What began as a critical health need has blossomed into a growing passion project that includes an Instagram feed full of yummy recipes.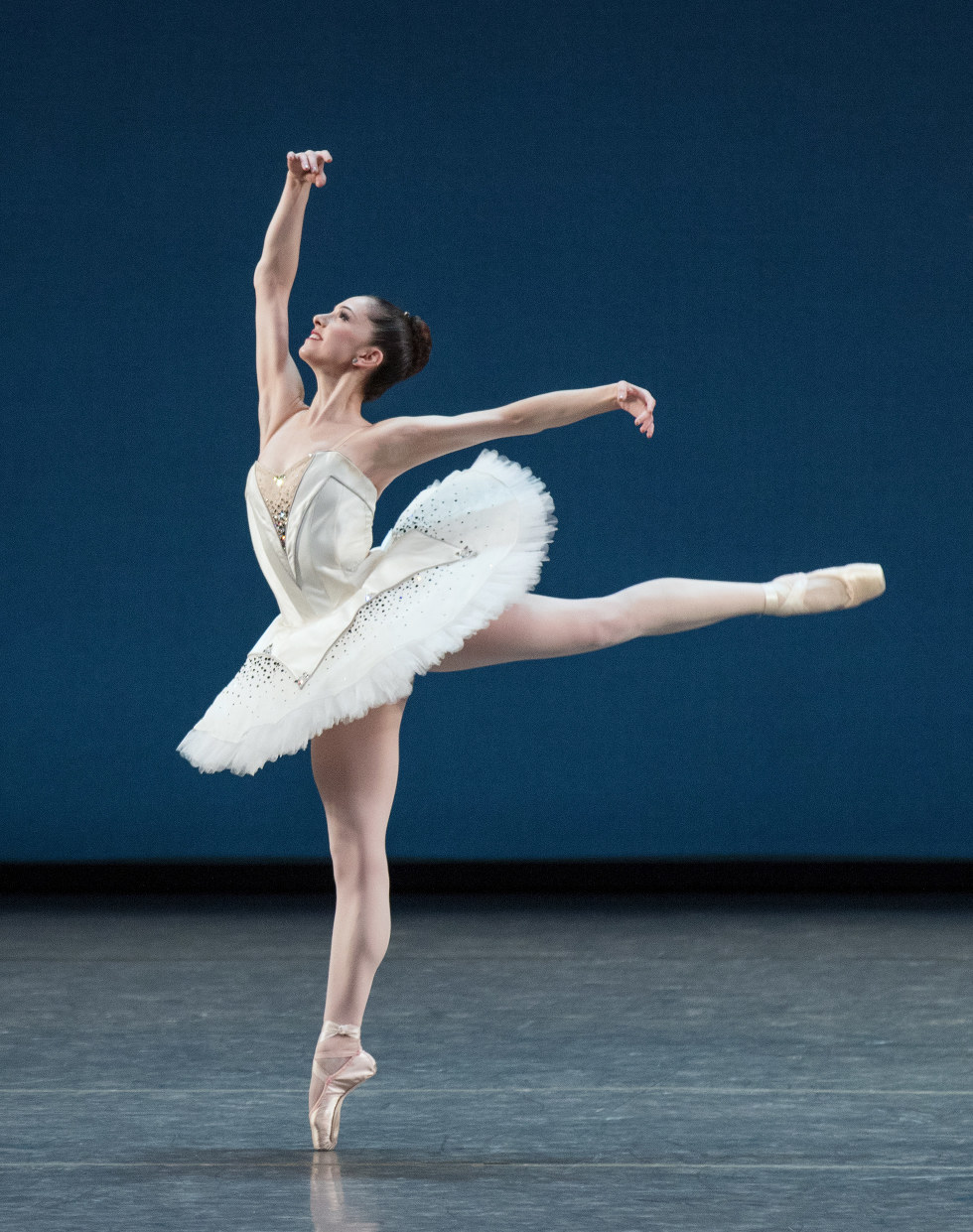 Manzi in Balanchine's 'Symphony in C.' Photo by Paul Kolnik, Courtesy NYCB.
Keep reading...
Show less
Artists of Wonderbound in "Snow." Photo by Amanda Tipton, Courtesy Wonderbound.
As a student in a pre-professional ballet school, one of the best parts of performing in company productions was getting to be in the midst of the action with the company dancers. In Nutcracker, for example—between my all-important moments of dancing glory (the two minute children's dance)—I'd eavesdrop on the party parents' conversations and (sometimes PG-13) jokes.
Even with the hazards of sweat flung from a pirouetting dancer's forehead, I often feel that audience members are missing out—watching a ballet from the front is rarely so intimate.
It seems I'm not alone in this thought. Two regional companies are looking to shake up the performance format with their immersive winter productions. With live music, cocktails, puppetry and up-close and personal party access, American Contemporary Ballet's The Nutcracker Suite and Wonderbound's Snow are sure to pique new interest.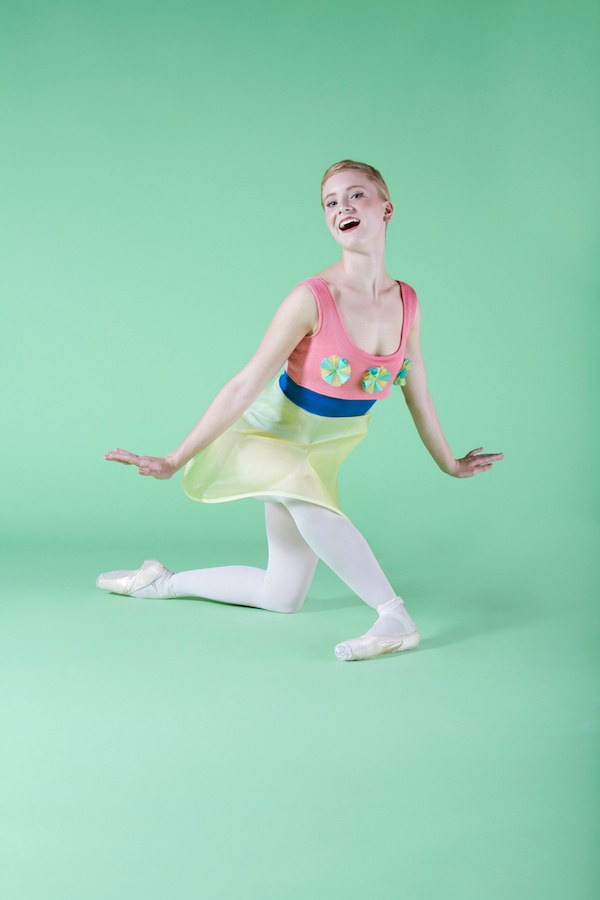 American Contemporary Ballet's Sarah Bukowski as Marzipan. Photo by Art Lessman, Courtesy ACB.
American Contemporary Ballet's The Nutcracker Suite
American Contemporary Ballet, now in its seventh season, is premiering its unique Nutcracker production this year. Artistic director Lincoln Jones was initially reluctant to do a party scene. "For audiences today, especially audiences in Los Angeles where they don't really grow up with ballet," he says, party scene's "over-large acting" can be difficult to connect with.
Keep reading...
Show less
popular
Oct. 20, 2017 12:50PM EST
Tiler Peck in "Who Cares?". Photo by Paul Kolnik, Courtesy NYCB.
New York City Ballet principal Tiler Peck and Emmy-winning actress Elisabeth Moss (of Mad Men and Handmaid's Tale fame) may seem like unlikely friends, until you dig a little deeper into their backgrounds. Both attended Westside School of Ballet in Santa Monica and spent summers at the School of American Ballet in their youths. Moss and Peck's career paths diverged when the former fell in love with acting and Peck went on to study at SAB full time, eventually becoming the star we know today. Now, the pairs' artistic pursuits are uniting in an exciting new project.
According to Deadline.com, Moss will produce a documentary featuring Peck and her work curating BalletNOW, last summer's star-studded, critically acclaimed program at Los Angeles's Dorothy Chandler Pavilion. Peck was the first woman to lead BalletNOW's programming, and she brought together dancers from companies including The Royal Ballet, Miami City Ballet, American Ballet Theatre and the Paris Opéra Ballet, putting them on stage with tappers, clowns and break dancers (sometimes simultaneously).
Keep reading...
Show less


Get Pointe Magazine in your inbox