Hannah Foster
Hannah Foster is a dancer and freelance arts and culture writer in New York City.
From left: Peter Walker, Harrison Coll. Photos by Paul Kolnik, Courtesy NYCB.
A company's corps de ballet is rarely the pool from which title roles are plucked. Yet New York City Ballet seems to buck convention, especially for its full-length production of Peter Martins' Romeo + Juliet. When it debuted back in 2007, the ballet featured a cast of untested corps members and apprentices as the eponymous stars. (A School of American Ballet student was originally tapped to dance Juliet, but she wasn't able to perform due to injury.) At the time Martins, who recently retired as NYCB's ballet master in chief, attributed his casting choices to the characters' ages in Shakespeare's play; Juliet and Romeo are 14 and 19, respectively. Also, he remarked, "Never underestimate youth."
This week, two young Romeos are stepping up from the company's corps. Harrison Coll made his debut on February 13, opening night, alongside principal Sterling Hyltin (the original Juliet in the production's opening night performance back in 2007). Peter Walker follows on Friday, February 16.
Keep reading...
Show less
Photo by James Glader, Courtesy Merritt Moore.
"I'm quitting dance." Freelance dancer Merritt Moore has said this twice: before a high school year abroad, and after a year away from Harvard University to dance with Zurich Ballet. Luckily, the statement didn't stick, and Moore has successfully forged her own path—combining physics and ballet.
At 15, Moore had only been dancing for two years, but already felt disillusioned. "This whole idea of perfection—it was a bit negative," she says. A Los Angeles native, Moore decided to spend her junior year of high school in Viterbo, Italy, a tiny town near Rome. Since she wasn't dancing, Moore went to a local gym, where she met former National Ballet of Romania dancer Irina Rosca. The two started an intensive training regimen, and Moore returned to the States with a renewed love of dance but no professional aspirations.
She began her freshman year at Harvard in 2006 with her major already in mind. "I always knew I wanted to do physics. It's a nonverbal activity, like dance. You have to use creativity and imagination to problem-solve." The school also had plenty of dance opportunities through its student-run club, allowing Moore to take technique classes from Damian Woetzel and Heather Watts while still performing.
Keep reading...
Show less
Photographed for Pointe by Jayme Thornton.
In a polished cast of Sir Frederick Ashton's Symphonic Variations at an American Ballet Theatre performance last October, corps member Betsy McBride shone with a warmth that belied the piece's crystalline, cold precision. Dark-haired with large, light-catching eyes, McBride was more coiled spring than willowy sylph, evident in the way her pliant limbs shot rather than floated to Ashton's prescribed positions. While the choreography's measured steps and lowered legs may seem particularly limiting for someone with McBride's flexibility, she managed to find pockets of expansion in the restricted movement. She lunged a little deeper, sailed on pointe a little longer, her open face lingering in the spotlight until the very last moment.
Symphonic Variations marked McBride's debut in a principal role with ABT, yet it was not the 25-year-old's first taste of the spotlight. She began her career at Texas Ballet Theater at just 15, becoming a principal by 19. Under TBT artistic director Ben Stevenson, she performed roles that most dancers her age still covet—Juliet, Odette/Odile, Aurora—before leaving the company for an ABT corps contract in 2015.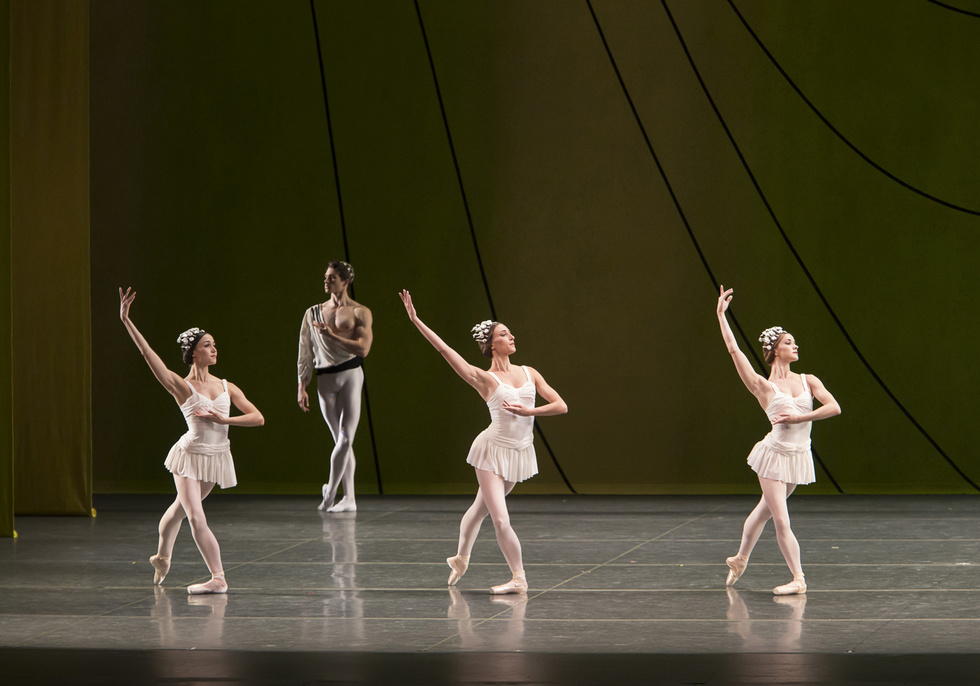 McBride (far left) with Devon Teuscher and Cassandra Trenary in "Symphonic Variations." Photo by Erin Baiano, Courtesy ABT.
Keep reading...
Show less
Courtesy of Manzi
Ballet and baking have more in common than their first two letters. As in the studio, sometimes you attempt something new in the kitchen and it works out great.

And, sometimes, it fails spectacularly—an outcome that New York City Ballet corps member Jenelle Manzi is no stranger to in baking. "The first time I tried to make vanilla cupcakes with this strawberry rose frosting, I was using essential rose oil," she recalls, "I put two drops in an entire batch of icing and I realized I needed about a quarter of a drop. They tasted like perfume. They were completely inedible."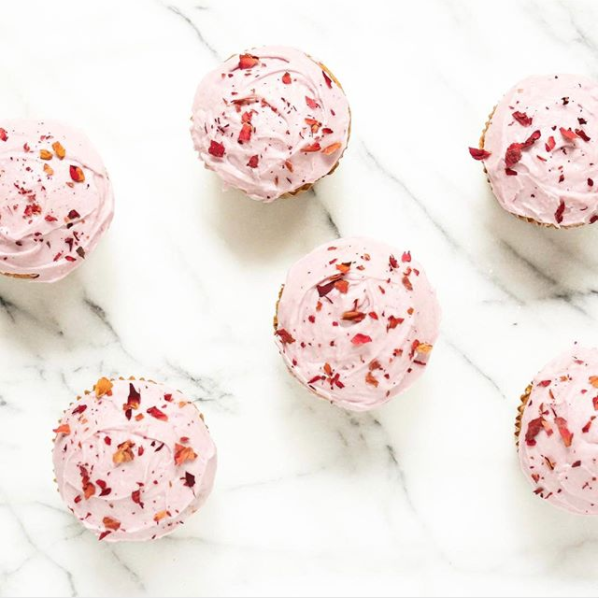 via Instagram
Keep reading...
Show less


Get Pointe Magazine in your inbox