World Ballet Day camera crew at The Australian Ballet. Photo by Kate Longley, Courtesy The Australian Ballet.
For some of us, every day feels like World Ballet Day LIVE. But the official event takes place on Thursday, October 5, with a free 22-hour live-stream relay showcasing The Australian Ballet, Bolshoi Ballet, The Royal Ballet, National Ballet of Canada and San Francisco Ballet. Each will welcome the world into company classes, rehearsals and behind-the-scenes extras.
Keep reading...
Show less
Photo by Andrej Uspenski, Courtesy ROH.
Wearing leggings and a puffy vest as she works in one of The Royal Ballet's light-filled studios, Charlotte Edmonds could pass for a corps de ballet member. Instead, she is choreographing on them, creating dynamic, ballet-based contemporary dance in her role as the company's first-ever Young Choreographer.
"At the Opera House you have dancers who have 20 years more experience," she says. "I bow to their experience, but I also try to hold the room. It is sometimes quite nerve-racking! But it is always exciting."
Edmonds' uncanny instincts for choreography and leadership were already apparent at age 11, when she was a first-year student in the Royal Ballet School's Lower School—and a finalist in its competition for the Ninette de Valois Junior Choreographic Award. She got her first professional commission at age 16, and was barely 19 when Royal Ballet director Kevin O'Hare named her the inaugural recipient of the company's Young Choreographer Programme. The paid position provides her with studio space, access
to dancers and the mentorship of renowned choreographer Wayne McGregor.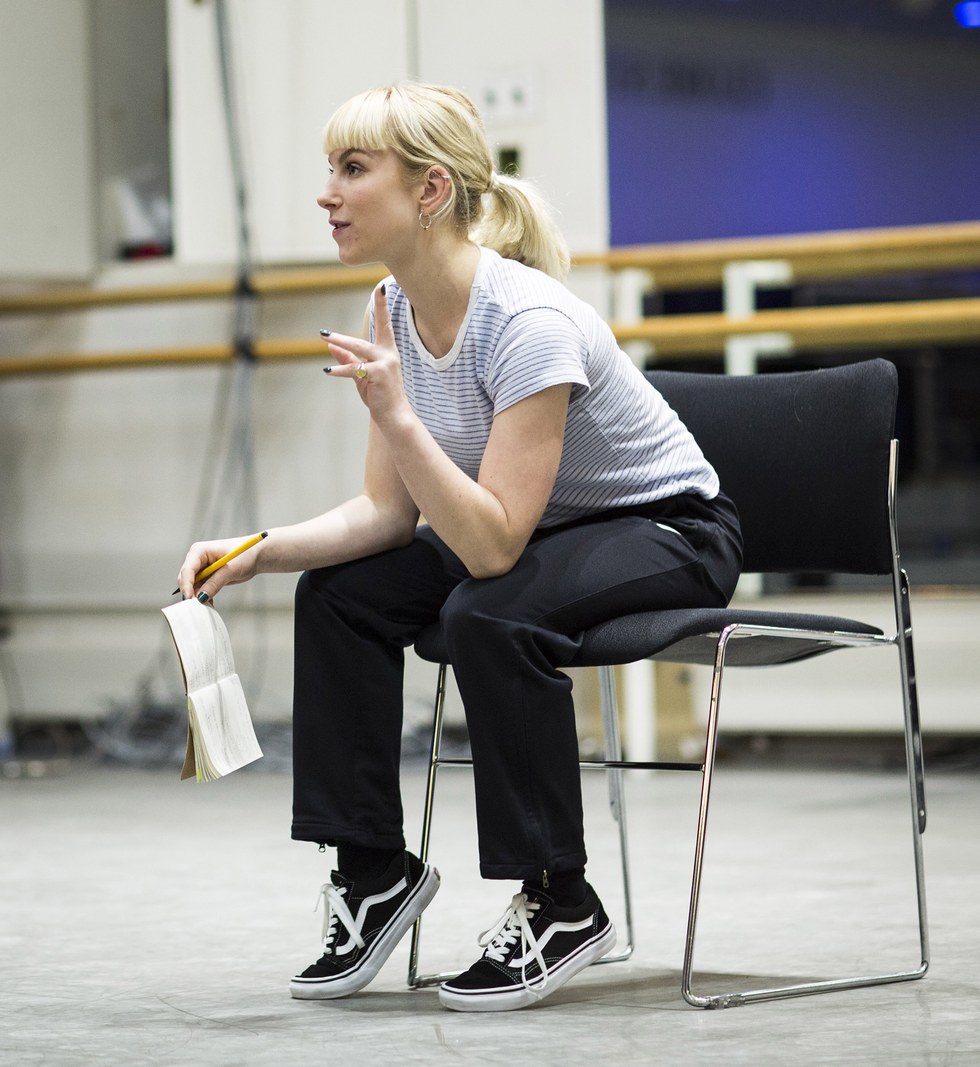 Photo by Alice Pennefeather, Courtesy ROH
Keep reading...
Show less
Sheehan and Angelo Greco in Myles Thatcher's Foragers. Photo by Erik Tomasson, Courtesy San Francisco Ballet
Natasha Sheehan was already creating buzz when she debuted as a San Francisco Ballet corps member in December 2016. Then just 17 years old, the 5' 1" phenom had been promoted directly from her trainee class—and had just won the 2016 Erik Bruhn Prize, besting a cadre of international professionals.
At the Bruhn competition, Sheehan and SFB principal dancer Angelo Greco mesmerized in Foragers, a contemporary work created by Myles Thatcher, and danced a transcendent Giselle Act II pas de deux. "You could hear a pin drop in the auditorium," says SFB artistic director Helgi Tomasson, who has kept an eye on her since she entered the SFB School at age 11. "Her work is very articulate, very beautiful. But she is also mature beyond her years."
Keep reading...
Show less
Dancer Spotlight
Jun. 29, 2017 04:09PM EST
Photo by Gregory Bartadon via Instagram
Julian MacKay was born to be a pioneer. Growing up amid bison and hot springs in Montana, he developed a sense of adventure that came in handy when, at age 11, he entered the Bolshoi Ballet Academy in Moscow.
"It was this guinea-pig experiment," the Bozeman native remembers. "No American had ever gone so young." In 2015 he became the first American to graduate from the school with a full Russian diploma, having completed the lower and upper ballet division—at the top of his class—and passed all his academics in Russian, which he had learned to speak fluently within his first year.
Then in May 2016, MacKay became the youngest-ever soloist at the Mikhailovsky Ballet in St. Petersburg. He soon debuted as the slave in Le Corsaire, the Bronze Idol in La Bayadère and James in La Sylphide, roles that showcased his clean technique and lofty jumps.
Keep reading...
Show less


Get Pointe Magazine in your inbox