Claudia Bauer
Claudia Bauer is a writer and critic in the San Francisco Bay Area.
Cauthorn and Strongin, two to watch at SFB, in "Frankenstein." Photo by Erik Tomasson. Courtesy SFB.
Max Cauthorn was an on-the-rise corps member when he stepped into the title role of Liam Scarlett's Frankenstein last February; when the curtain came down, he was San Francisco Ballet's newest leading man. In his first full-length starring role, he carried the physically and emotionally demanding three-hour ballet with fluent technique and a natural charisma. But he didn't do it alone: In her own lead-role debut with SFB, soloist Lauren Strongin brought tenderness and steely integrity to Frankenstein's true love, Elizabeth.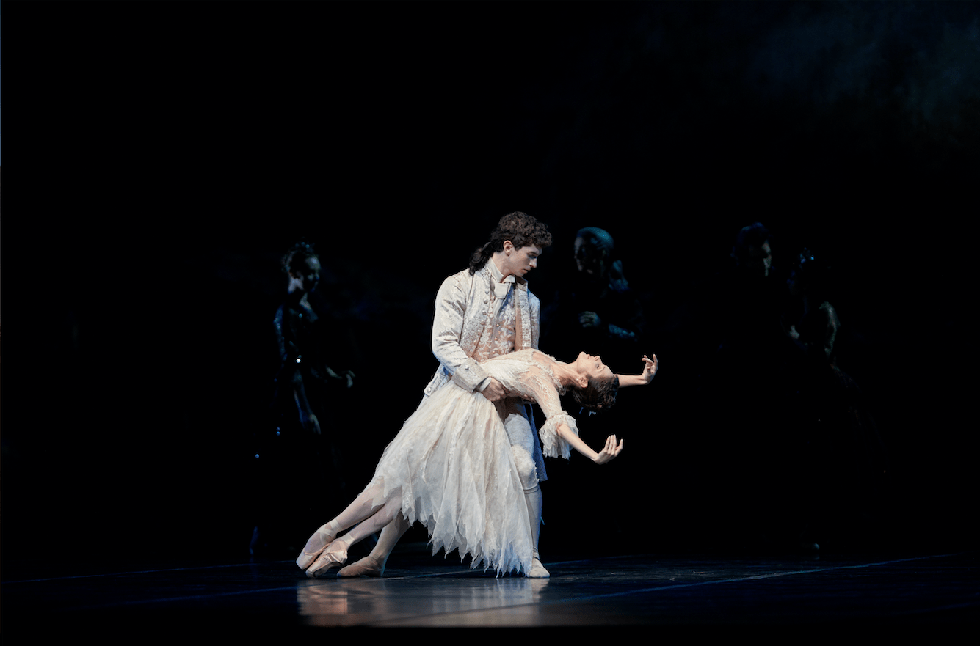 Photo by Erik Tomasson, Courtesy SFB.
Keep reading...
Show less
Nov. 09, 2017 04:09PM EST
Fabrice Calmels and Anais Bueno in Anabelle Lopez Ochoa's "Mammatus." Photo by Cheryl Mann, Courtesy Cal Performances.
The Joffrey Ballet and University of California—Berkeley's Cal Performances have joined forces on a five-year residency series that offers the public in-depth, behind-the-scenes access to the art of ballet. The first installment runs Nov. 13–19 with repertory classes taught by Joffrey dancers, a panel discussion and open rehearsals as well as performances in Zellerbach Hall November 17–19.
"There is so much interesting work happening, and we want to share it," says Joffrey artistic director Ashley Wheater, whose Bay Area ties go back to his days as a San Francisco Ballet principal dancer and ballet master. He has slated Justin Peck's In Creases, Annabelle Lopez Ochoa's Mammatus, the West Coast premiere of Alexander Ekman's Joy and Joffrey ballet master Nicolas Blanc's Encounter for this year's bill.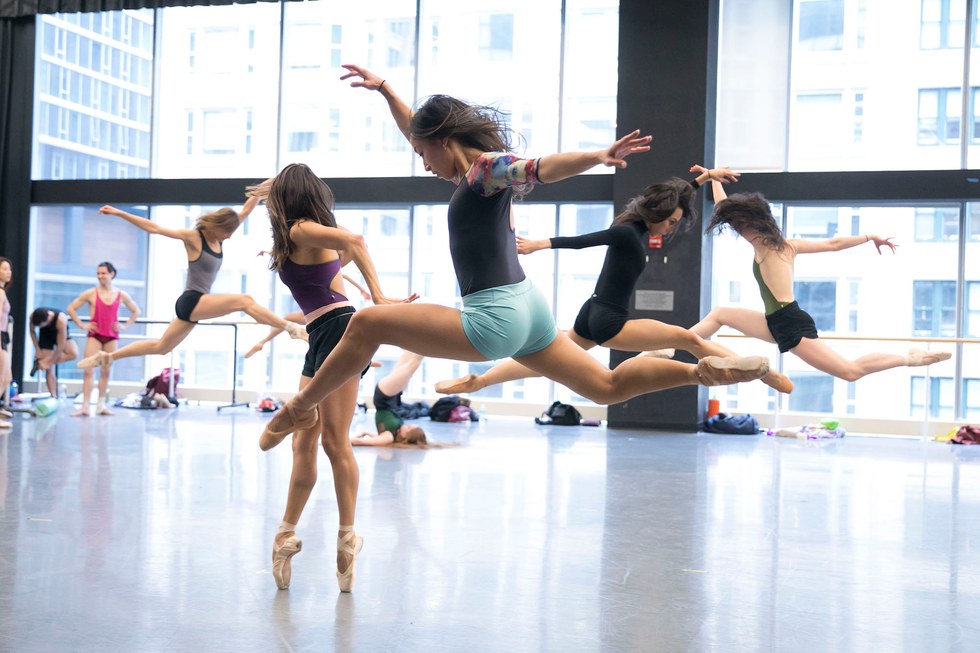 Joffrey Ballet dancers in rehearsal for Alexsander Eckman's "Joy." Photo by Todd Rosenberg, Courtesy Cal Performances.
Keep reading...
Show less
World Ballet Day camera crew at The Australian Ballet. Photo by Kate Longley, Courtesy The Australian Ballet.
For some of us, every day feels like World Ballet Day LIVE. But the official event takes place on Thursday, October 5, with a free 22-hour live-stream relay showcasing The Australian Ballet, Bolshoi Ballet, The Royal Ballet, National Ballet of Canada and San Francisco Ballet. Each will welcome the world into company classes, rehearsals and behind-the-scenes extras.
Keep reading...
Show less
Photo by Andrej Uspenski, Courtesy ROH.
Wearing leggings and a puffy vest as she works in one of The Royal Ballet's light-filled studios, Charlotte Edmonds could pass for a corps de ballet member. Instead, she is choreographing on them, creating dynamic, ballet-based contemporary dance in her role as the company's first-ever Young Choreographer.
"At the Opera House you have dancers who have 20 years more experience," she says. "I bow to their experience, but I also try to hold the room. It is sometimes quite nerve-racking! But it is always exciting."
Edmonds' uncanny instincts for choreography and leadership were already apparent at age 11, when she was a first-year student in the Royal Ballet School's Lower School—and a finalist in its competition for the Ninette de Valois Junior Choreographic Award. She got her first professional commission at age 16, and was barely 19 when Royal Ballet director Kevin O'Hare named her the inaugural recipient of the company's Young Choreographer Programme. The paid position provides her with studio space, access
to dancers and the mentorship of renowned choreographer Wayne McGregor.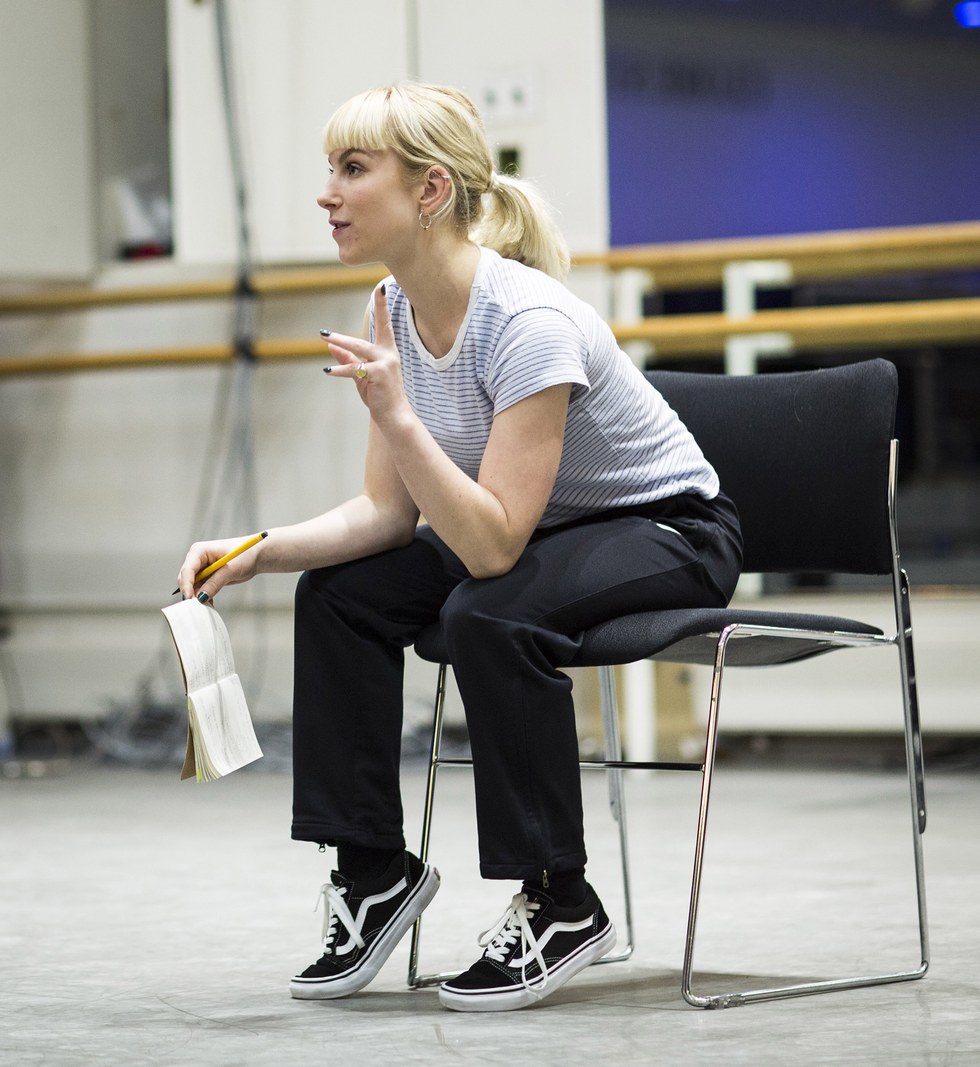 Photo by Alice Pennefeather, Courtesy ROH
Keep reading...
Show less


Get Pointe Magazine in your inbox