Chava Lansky
Originally from Amherst, MA, Chava graduated from Barnard College with a B.A. in Dance and a minor in English. She has worked for Jacob's Pillow Dance and the Bates Dance Festival, and held a fellowship in the Dance Division of the Library of Congress. Chava has performed works by Martha Graham, Mark Morris, Molissa Fenley, Patricia Hoffbauer, Joanna Kotze, Loni Landon and Kate Weare. She continues to create work and perform in the city, and is a member of DJM Dance Collective. Chava also reviews books for Paper Brigade literary magazine.
Artists of Pennsylvania Ballet rehearsing for "The Sleeping Beauty" for the 2017/18 season. Photo by Arian Molina Soca, Courtesy Pennsylvania Ballet.
Today the Pennsylvania Ballet's board of trustees announced the appointment of Shelly Power as its new executive director. Having been involved in the five-month international search, company artistic director Angel Corella said in a statement released by PAB that he's "certain Shelly is the best candidate to lead the administrative team that supports the artistic vision of the company." Power's official transition will begin in December. This news comes at the end of a few years of turmoil and turnover at PAB, including the departure of former executive director David Gray in June.
Keep reading...
Show less
Ingrid Silva and her dog, Frida Kahlo. Photo by Nathan Sayers for Pointe.
You're probably already following your favorite dancers on Instagram, but did you know that you can follow many of their dogs, too? We rounded up some of our favorite dog-centered accounts and hashtags to keep you pawsitively entertained (sorry, we can't help ourselves).
Cora and Maya (American Ballet Theatre's Sarah Lane and Luis Ribagorda)
Sarah Lane and Luis Ribagorda's pups Cora and Maya update their profile pretty frequently. Often accompanying Lane to the ABT studios, they can also be seen using tutus or piles of pink tights as dog beds.
Keep reading...
Show less
Photo Courtesy Cloud & Victory.
Dancewear brand Cloud & Victory is so much more than just clever t-shirts; founder Min is set on finding all kinds of ways to connect to the greater community. Earlier this fall she organized a master class led by American Ballet Theatre stars Gillian Murphy and Isabella Boylston, and now she's organizing a fundraiser to fight against child slavery called Pointes Against Child Slavery.
Signed pointe shoes donated by ballet dancers from some of the world's best companies will be sold online from November 8-19. The proceeds will be donated to two non-governmental organizations committed to fighting against child slavery, sexual abuse and exploitation for the empowerment and welfare of underprivileged children. The first is Destiny Rescue, a U.S.-based organization that since 2011 has rescued 2,000 children enslaved in Thailand, Cambodia, the Dominican Republic, the Philippines and India. The second organization is The Promiseland Project in Nepal. The Singapore-based Promiseland Project is working to build a school and orphanage in Dhamphus, Nepal to "shelter, raise and nurture the poor, needy and orphaned children of Nepal and equip them with an education and skill sets to make a better life for themselves." The earthquakes that devastated Nepal two years ago have set the project back, and they're looking for funds to finish construction.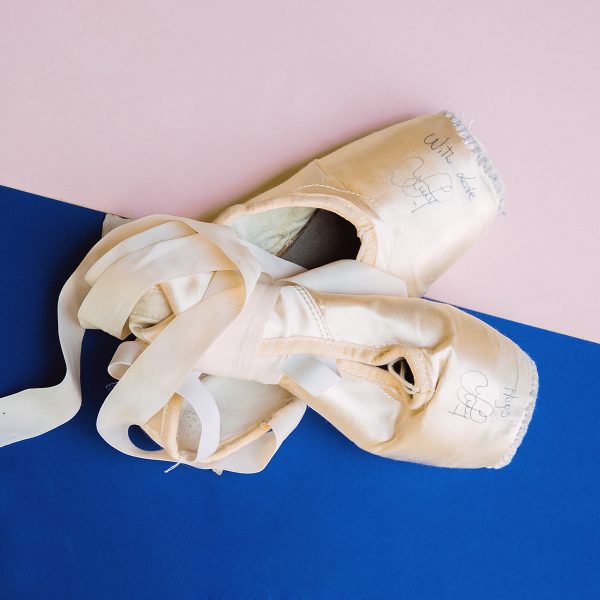 Pointe shoes worn by Marianela Núñez during the Royal Ballet's Fall/Winter season. Photo via Cloud & Victory.
Keep reading...
Show less
Photo via Instagram.
Ever since Jennifer Garner's first "Tutu Tuesday" post starring Tiler Peck popped up three weeks ago, we've been eagerly awaiting her weekly installment. Garner seems to be on an American Ballet Theatre kick: last week she featured Isabella Boylston, and this week it's James Whiteside (and Boylston again).
Keep reading...
Show less


Get Pointe Magazine in your inbox