Whether it's as simple as transferring their weight before a pirouette or as complicated as transitioning into a new phase of their career, dancers always need to be on their toes and ready for anything. In this week's episode of "Bunheads," Michelle did just that, setting aside her apprehensions and assuming an unfamiliar role.
When a spontaneous getaway by Fanny leaves the bunheads of Paradise without a teacher, Michelle is forced to fearlessly leap into teaching. For Michelle, the thought of teaching had always seemed like the equivalent of hanging up her pointe shoes forever. But, as smart bunheads know, choosing to teach, go to college or take on a side job doesn't have to mean that your dancing days are over. In fact, taking an alternative path might even be good for your career. Michelle doesn't just walk the dancers-in-training through a mundane barre—she has to learn to think on her feet in uncharted territory, study new forms of dance (if pole dancing counts) and even choreograph a contemporary piece for Sasha that would definitely make Madame Fanny proud. Hopefully, Michelle is starting to see that "just because you teach doesn't mean it's over."
Merle Park and Wayne Eagling in "Voices of Spring"
Sir Frederick Ashton first choreographed the Voices of Spring pas de deux on Royal Ballet stars Merle Park and Wayne Eagling in 1977 for a ball scene in Johann Strauss II's operetta Die Fledermaus. The lively duet is a favorite in galas and mixed bills these days, but Park and Eagling's version from this 1983 video is a spectacular, must-see combination of cheek and elegance.
Keep reading...
Show less
Honji Wang and Sara Mearns. Photo by Brooke Trisolini, Courtesy of Jacob's Pillow Dance.
We all know that seeing world class dance is expensive. But for two weeks a year New York City Center offers $15 tickets to their Fall for Dance Festival. This magical unicorn of an experience features five unique programs and will run from October 2-14.
The program includes five world premieres commissioned specifically for the Festival, three of which feature some of our favorite ballet superstars.
Program One (Oct. 2-3) will showcase a new work by choreographer and New York City Ballet soloist Troy Schumacher on 14 dancers from Miami City Ballet. While rehearsals are still in progress, we do know that the piece will be a meditation on childhood set to Francis Poulenc's Concerto for Two Pianos in D Minor.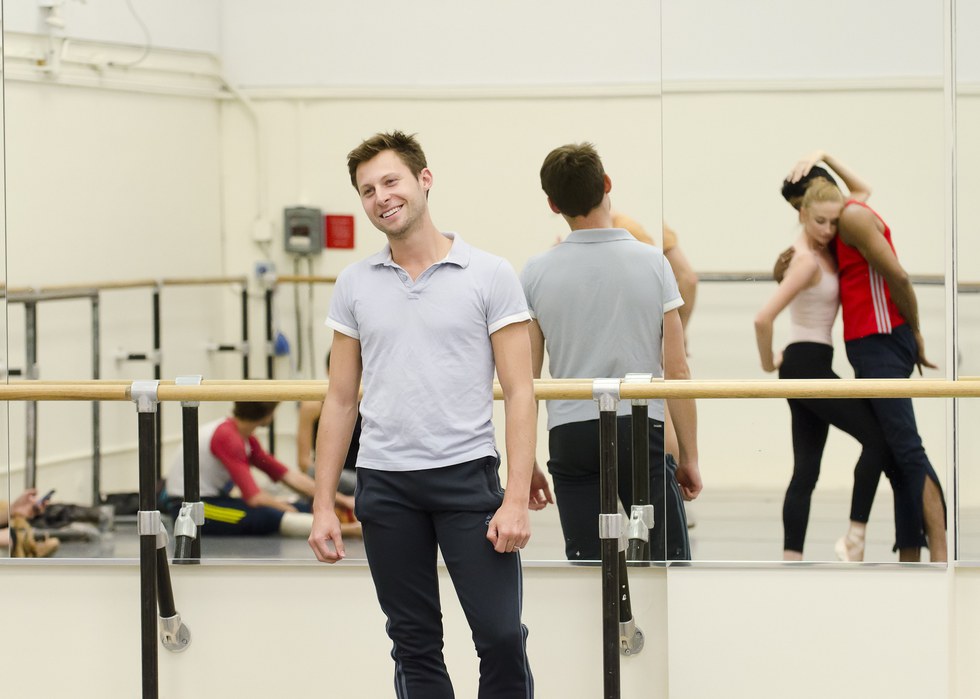 Troy Schumacher in rehearsalPhoto by Kyle Froman for Pointe
Keep reading...
Show less


Get Pointe Magazine in your inbox