In ballet, there's an eight-letter word so powerful it makes even the most experienced dancers quake. (No, I'm not talking about fouettes!) Audition—it's a loaded word that brings to mind numerical identities, a whispering panel and hundreds of other bunheads who all seem to have better feet and 180-degree turnout. Last night's episode of "Bunheads" showed that, although many dancers define an audition's success by whether they get accepted, those who can see the whole picture know that getting in isn't everything.
The Joffrey summer program audition in Paradise challenged all the "bunheads" in different ways. Fanny struggled to maintain her reputation, Michelle was haunted by dreams of past rejections and Sasha had to decide whether or not to help her competition. However, no one was faced with more obstacles than Boo. From her doubtful mother to the never-ending rounds of cuts, Boo should have lost all hope. Instead, Boo persistently reentered the audition, dressed in Fanny's guises and determined to show the people from Joffrey everything she had to offer. No, Boo was not accepted into the program, but even after the final rejection, not a tear was shed. She had danced her best and never gave up, and that was all the success she needed. Who knows, maybe she really will have "better luck next year."
Merle Park and Wayne Eagling in "Voices of Spring"
Sir Frederick Ashton first choreographed the Voices of Spring pas de deux on Royal Ballet stars Merle Park and Wayne Eagling in 1977 for a ball scene in Johann Strauss II's operetta Die Fledermaus. The lively duet is a favorite in galas and mixed bills these days, but Park and Eagling's version from this 1983 video is a spectacular, must-see combination of cheek and elegance.
Keep reading...
Show less
Honji Wang and Sara Mearns. Photo by Brooke Trisolini, Courtesy of Jacob's Pillow Dance.
We all know that seeing world class dance is expensive. But for two weeks a year New York City Center offers $15 tickets to their Fall for Dance Festival. This magical unicorn of an experience features five unique programs and will run from October 2-14.
The program includes five world premieres commissioned specifically for the Festival, three of which feature some of our favorite ballet superstars.
Program One (Oct. 2-3) will showcase a new work by choreographer and New York City Ballet soloist Troy Schumacher on 14 dancers from Miami City Ballet. While rehearsals are still in progress, we do know that the piece will be a meditation on childhood set to Francis Poulenc's Concerto for Two Pianos in D Minor.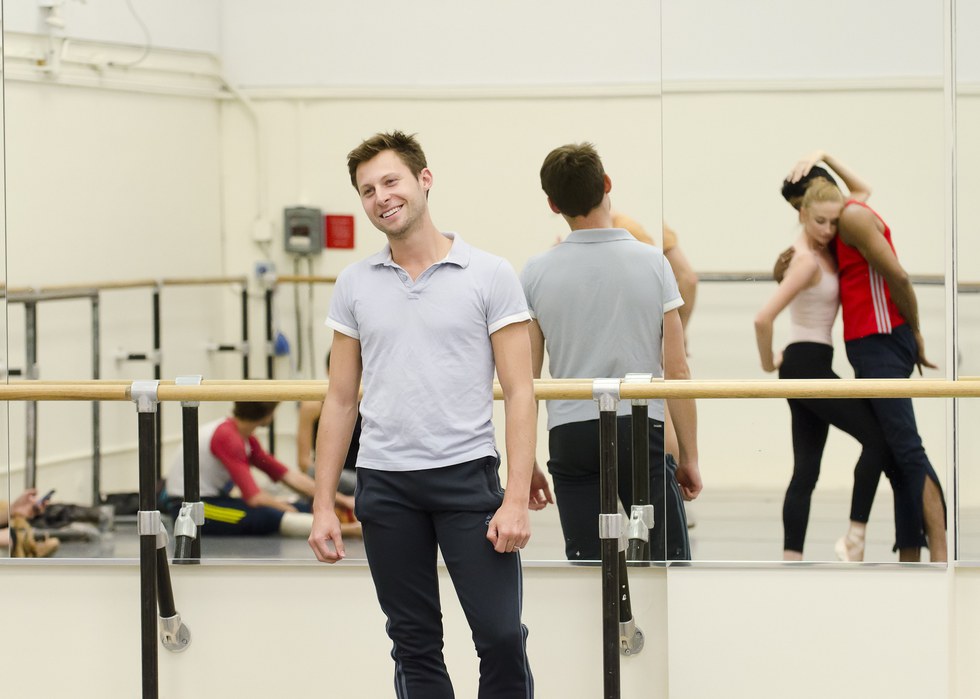 Troy Schumacher in rehearsalPhoto by Kyle Froman for Pointe
Keep reading...
Show less


Get Pointe Magazine in your inbox