Photo Galleries
Feb. 24, 2017 03:54PM EST
Behind the Scenes at Our February/March 2017 Cover Shoot
Cauthorn and Strongin, two to watch at SFB, in "Frankenstein." Photo by Erik Tomasson. Courtesy SFB.
Max Cauthorn was an on-the-rise corps member when he stepped into the title role of Liam Scarlett's Frankenstein last February; when the curtain came down, he was San Francisco Ballet's newest leading man. In his first full-length starring role, he carried the physically and emotionally demanding three-hour ballet with fluent technique and a natural charisma. But he didn't do it alone: In her own lead-role debut with SFB, soloist Lauren Strongin brought tenderness and steely integrity to Frankenstein's true love, Elizabeth.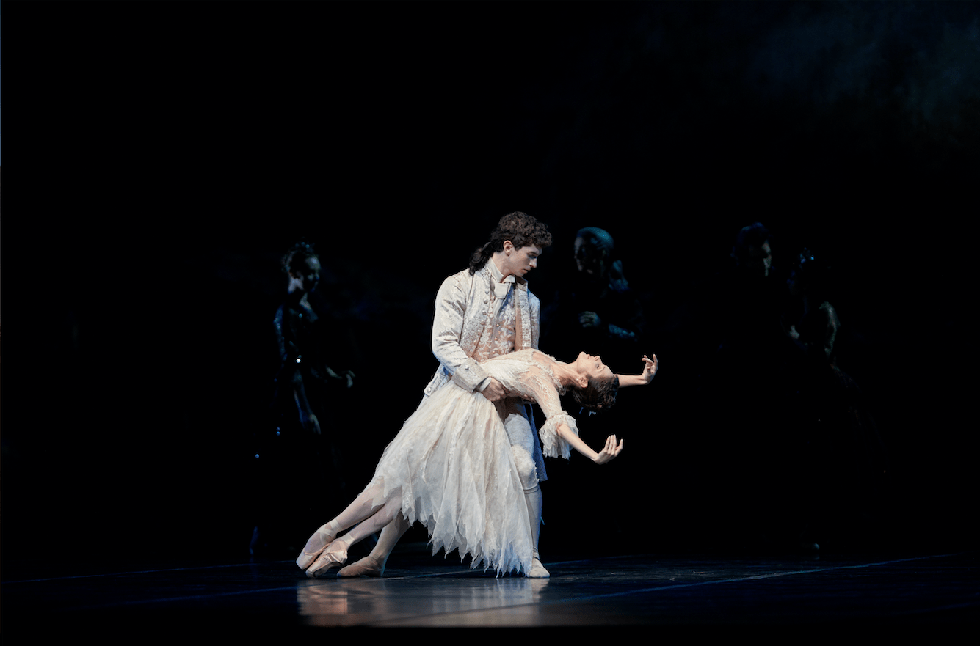 Photo by Erik Tomasson, Courtesy SFB.
Keep reading...
Show less
Postelwaite and Pantastico's powerful reunion in "Cendrillon." Photo by Angela Sterling, Courtesy PNB.
Lucien Postlewaite's Prince was anything but charming last February in Pacific Northwest Ballet's production of Cendrillon, Jean-Christophe Maillot's contemporary take on the Cinderella story. He strutted and preened, egged on by his friends. But once this prince met Cendrillon at the ball, his egotism gave way to lyrical grace, from the curve of his neck through his elegant extensions. For her part, Noelani Pantastico embodied the role of Cendrillon, taking us on her journey from a lonely, unwanted stepdaughter to a lovestruck young woman. Both dancers glided through the technically demanding choreography, infusing it with heartfelt emotion. This may be a fairy tale, but the romance felt real.
Keep reading...
Show less
popular
Dec. 15, 2017 04:06PM EST
via Instagram
Usually, it's the jaw-dropping moments on the stage that leave us equal parts inspired and amazed. But National Ballet of Canada principal Svetlana Lunkina has us totally in awe of her behind-the-scenes routine. A 2015 Pointe cover star (and former Bolshoi dancer), Lunkina shares as many clips on Instagram of her classes and rehearsals as she does glam stage shots. Earlier this week, she shared her floor workout—and you have to see it to believe it.
Keep reading...
Show less


Get Pointe Magazine in your inbox