Happy August! Our new issue is out, and it's chock full of great stories. My personal favorite to work on was The Dance Bag Diet in which top stars gave us a peek inside their daily snacking habits. Daniil Simkin turns out to be a bit of a cookie monster, Heather Ogden totes a grapefruit for the fresh scent it gives her bag, and Craig Hall likes to take a swig of water with peppermint oil before going onstage: "It's like drinking a box of Altoids."
Here's an online bonus from the fierce Complexions Contemporary Ballet dancer Christina Dooling. 
Go-to snack: Watery fruit, like grapes or melons. "They rehydrate me and give me some much-needed carbs." She also admits to being obsessed with mangos.
After-class pick-up: Dried fruit
Favorite bar: Odwalla fruit and nut bars. She likes the taste—and the real ingredients.
Post-rehearsal recovery: A banana. "It calms my stomach. And that potassium kick is amazing; it loosens me up."
Merle Park and Wayne Eagling in "Voices of Spring"
Sir Frederick Ashton first choreographed the Voices of Spring pas de deux on Royal Ballet stars Merle Park and Wayne Eagling in 1977 for a ball scene in Johann Strauss II's operetta Die Fledermaus. The lively duet is a favorite in galas and mixed bills these days, but Park and Eagling's version from this 1983 video is a spectacular, must-see combination of cheek and elegance.
Keep reading...
Show less
Honji Wang and Sara Mearns. Photo by Brooke Trisolini, Courtesy of Jacob's Pillow Dance.
We all know that seeing world class dance is expensive. But for two weeks a year New York City Center offers $15 tickets to their Fall for Dance Festival. This magical unicorn of an experience features five unique programs and will run from October 2-14.
The program includes five world premieres commissioned specifically for the Festival, three of which feature some of our favorite ballet superstars.
Program One (Oct. 2-3) will showcase a new work by choreographer and New York City Ballet soloist Troy Schumacher on 14 dancers from Miami City Ballet. While rehearsals are still in progress, we do know that the piece will be a meditation on childhood set to Francis Poulenc's Concerto for Two Pianos in D Minor.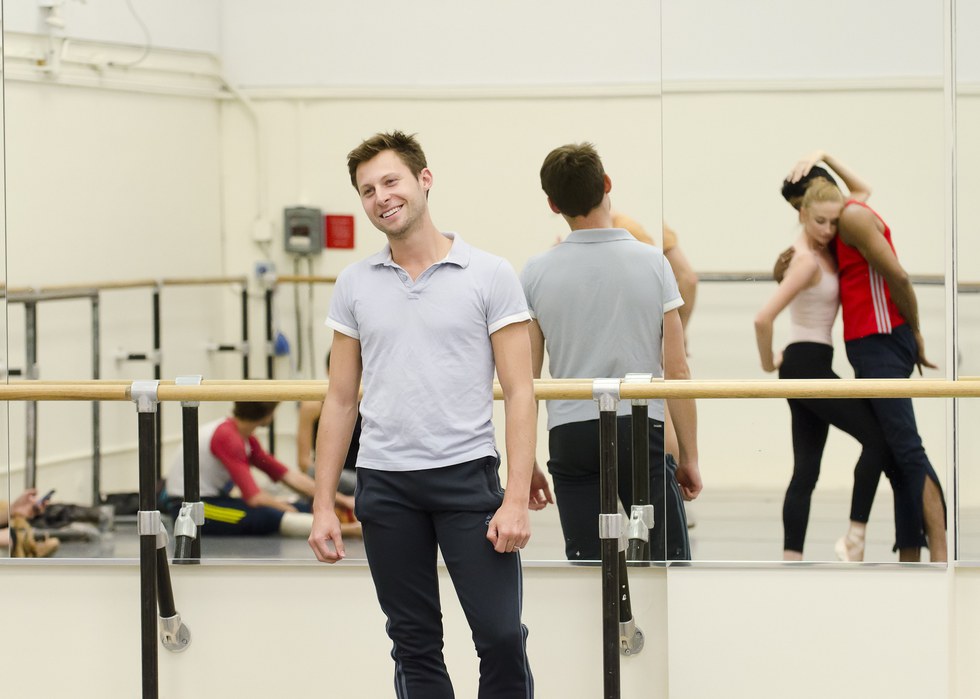 Troy Schumacher in rehearsalPhoto by Kyle Froman for Pointe
Keep reading...
Show less


Get Pointe Magazine in your inbox