Jul. 12, 2017 09:11PM EST
The summer I turned 16, my head swirled with "what ifs" as I counted down the days until the start of the Chautauqua intensive. I'd attended the program four years earlier, and the experience had been a harrowing one—my first lesson in the competitive nature of ballet. Leaving the temperate waters of my little pond, I'd found myself a very small, uncoordinated fish in a pool deep with talent. Now, I was going back to test myself again, this time in Chautauqua's top level. Would I be as good as the other dancers? Would the teachers like me? Would I make friends?
Summer intensives are aptly titled. Their extreme demands can cause anxiety, nerves, jealousy and stress. But put down the question marks! Don't let a negative state of mind keep you from soaking up everything your summer has to offer.
Keep reading...
Show less
Jul. 10, 2017 09:03PM EST
Photo by Quinn Wharton
Why darn your pointe shoes? The Joffrey Ballet's Victoria Jaiani finds that darning gives her shoes a slightly bigger platform and harder tip, and helps them last longer through demanding ballets. We asked her to share her secrets with us.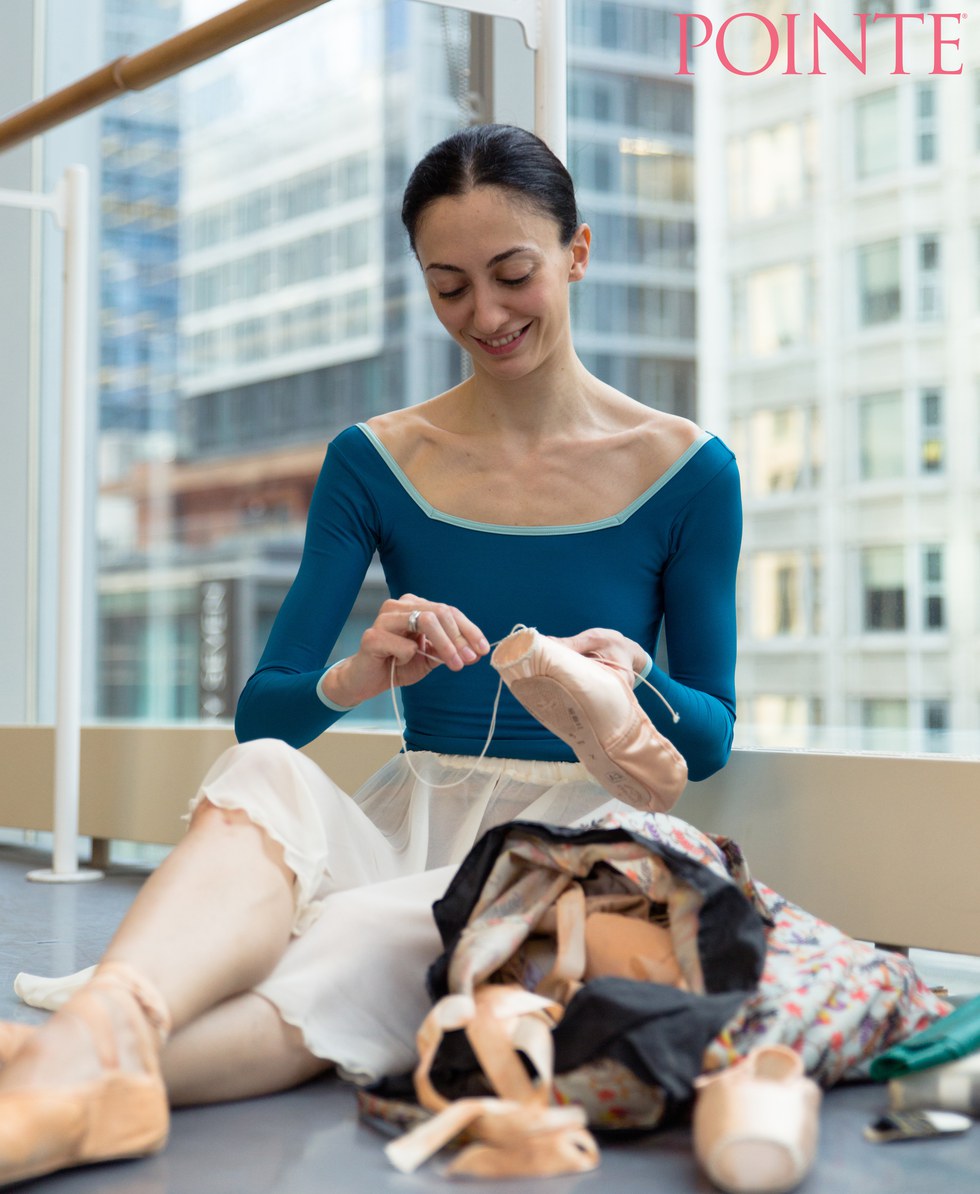 Photo by Quinn Wharton
Keep reading...
Show less
Jul. 08, 2017 06:38PM EST
Master pointe shoe fitter Josephine Lee shares advice on five common yet dangerous mistakes that she sees dancers make while on pointe from curling their toes inside their shoes to the ever-controversial hyperextension.
Jul. 07, 2017 04:08PM EST
Thinkstock
By the time Pittsburgh Ballet Theatre soloist Gabrielle Thurlow reached high school, she knew she wanted to pursue a professional ballet career. But to do so, she had to make the tough decision to leave her local studio in Buffalo, New York, to train at Pittsburgh Ballet Theatre School. "I wanted a school attached to a professional company, where I could train full-time," she says. With her parents' support, she approached her teachers a year in advance to begin talking to them about leaving. "It's a difficult conversation to have," she says. "They trained me, and we had this special relationship. But as former professional dancers, they understood where I was coming from."
Dancers often face this decision as they plan their pre-professional training. They are forever indebted to the teachers who molded them, and broaching the subject of leaving can seem like an impossible conversation. While it's normal to be nervous, there are ways to sensitively navigate the situation, without burning any bridges.
Keep reading...
Show less


Get Pointe Magazine in your inbox