Micael D. Harris, "Aspirations + Inspiration" (detail), with superimposed image of Arthur Mitchell, 1985.
A telegram from Lincoln Kirstein to Arthur Mitchell inviting him to join New York City Ballet; an Al Hirschfeld drawing of Suzanne Farrell and Mitchell in Balanchine's Slaughter on Tenth Avenue; a sparkly red and purple Firebird costume and headpiece from Dance Theatre of Harlem's 1982 production—these are just some of the treasures on display at Columbia University's Wallach Art Gallery as part of an exhibit titled Arthur Mitchell: Harlem's Ballet Trailblazer. Open to the public through March 11, this collection offers a glimpse into Mitchell's boundary-breaking life and career.
Mitchell was raised in Harlem, and joined NYCB in 1955 at the age of 21. He quickly rose to the rank of principal, and is known for originating lead roles in works such as Agon and A Midsummer Night's Dream. After the assassination of Martin Luther King, Jr. in 1969, Mitchell co-founded Dance Theatre of Harlem with his former teacher, Karel Shook. Under his over 40-year directorship, DTH became the first African American classical ballet company to achieve international acclaim. In 2015 Mitchell donated his archive to Columbia's Rare Book and Manuscript Library, starting a chain of events including a performance last October designed to share his vast contributions to diversity in dance with the public.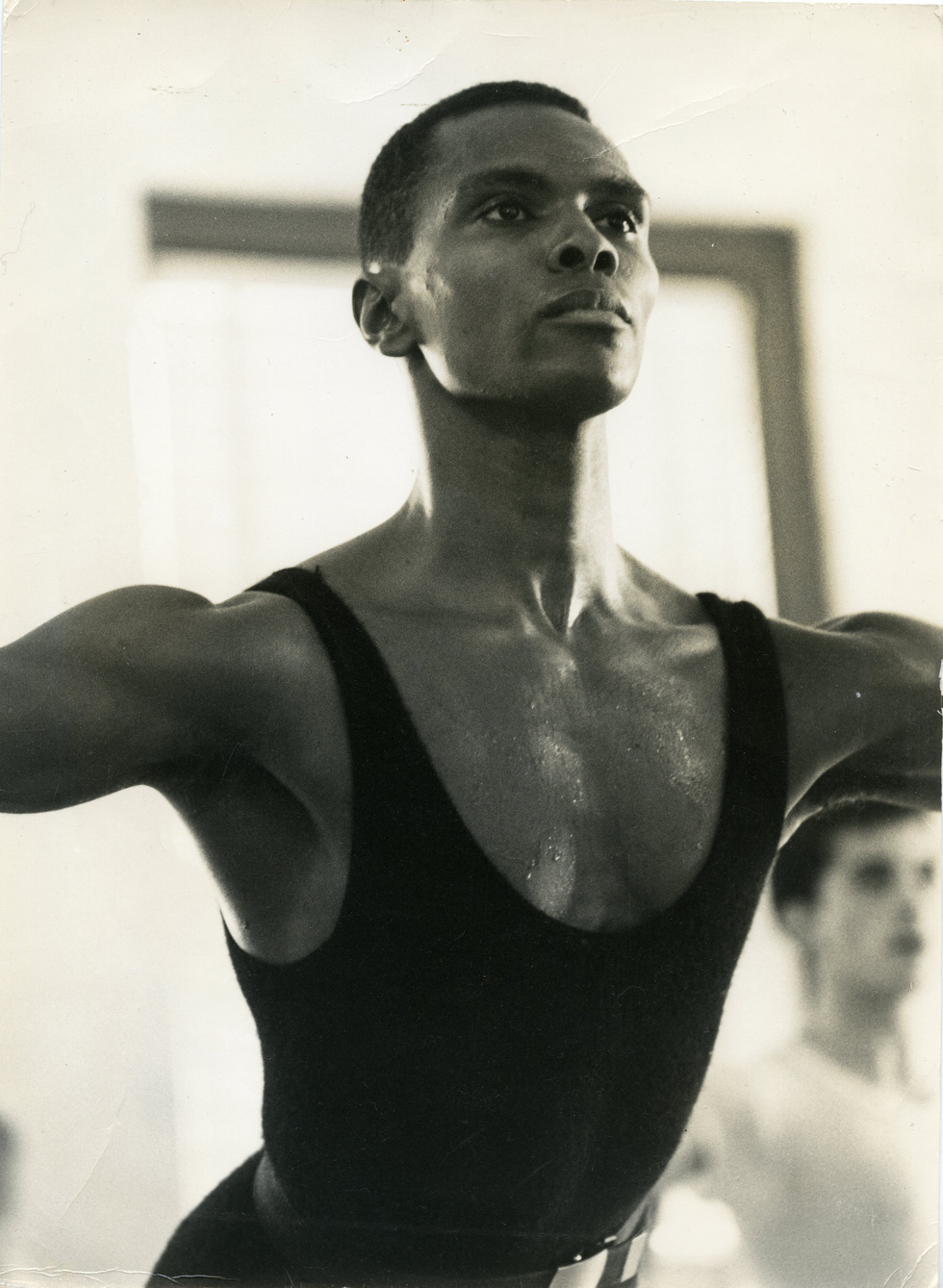 Arthur Mitchell in class, 1960s. Photo by Milton Oleaga. Arthur Mitchell Collection, Rare Book & Manuscript Library, Columbia University.
Keep reading...
Show less
popular
Jan. 15, 2018 09:30AM EST
Keep reading...
Show less
Photo by Theo Kossenas, Courtesy The Washington Ballet
You made a deal with your mom to take ballet classes in exchange for a ride to tryouts for the football team. How did that work?
I thought that I would take ballet for a couple months, become a master and then leave that alone and concentrate on football. Ballet had other ideas, which perplexed me, and ultimately, I think, made me fall in love with it.
How is The Washington Ballet evolving under Julie Kent's leadership?
It's still early, but I think that the company is growing stronger classically. And we have Julie, Victor Barbee, Xiomara Reyes and Rinat Imaev—a great team of people who are giving their input and expertise, which is quite helpful.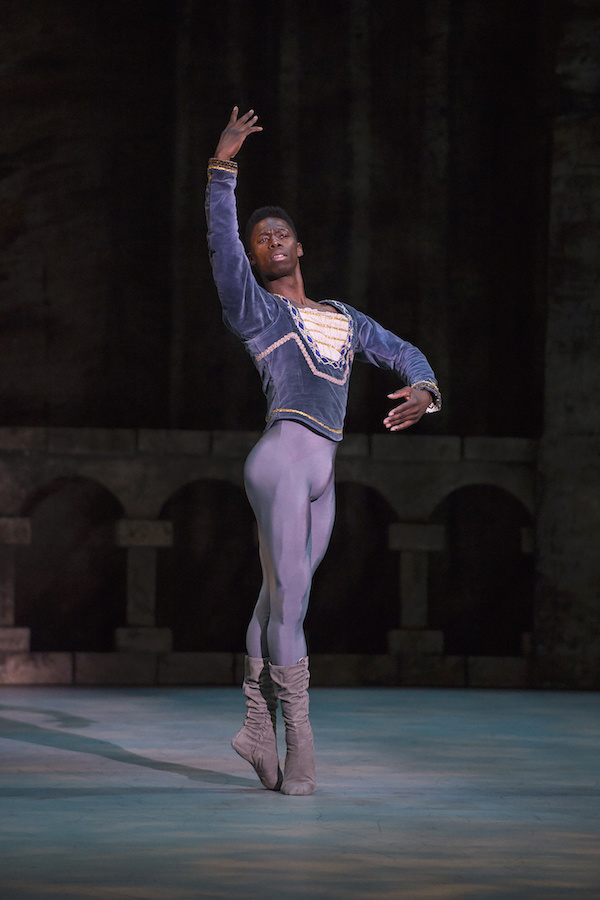 Mack in 'Swan Lake.' Photo by Theo Kossenas
Keep reading...
Show less
Summer intensive students at the School of American Ballet. Photo by Rosalie O'Conner, Courtesy SAB.
As a young student, Shea McAdoo's classes at the Master Ballet Academy in Scottsdale, Arizona, were "strict, straightforward, very classical and purely Vaganova." She appreciated the Russian rigor and precision, but when she was accepted to the School of American Ballet's summer course at 13, she leapt at the chance to learn something new. The vastly different emphasis on Balanchine technique at SAB was illuminating: "It changed my whole way of thinking about musicality and accents. I'd never known there were so many ways to do a tendu! And the épaulement—I loved how they talked about light hitting your face, tilting your chin to show off your diamond earring."
McAdoo's experience was transformative, even when she returned home. "Of course, I lowered my arms back down in second and didn't cross my wrists," she says, "but there were stylistic choices I brought back with me." Today, as an apprentice with Oregon Ballet Theatre rehearsing Balanchine's Serenade, she credits her ease with the ballet's fluid port de bras to her summer at SAB.
Learning about ballet's various styles and techniques is an important part of a dancer's development. With summer intensive auditions approaching, it's a perfect time to consider broadening your training. While it can be initially confusing, immersing yourself in a style outside your comfort zone can be eye-opening and influential for your future training and career. And the benefits of diversifying your training can last beyond a single summer.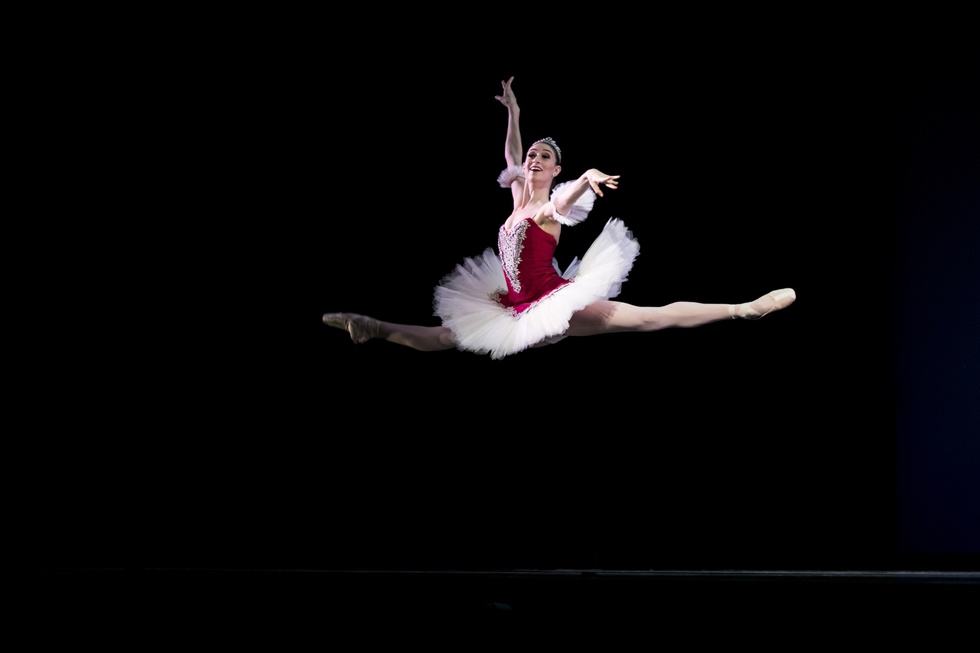 Shea McAdoo in OBT's production of "Paquita." Photo by James McGrew.
Let Curiosity Be Your Guide

Keep reading...
Show less


Get Pointe Magazine in your inbox