Gianna Reisen in rehearsal with NYCB corps de ballet dancer Ghaleb Kayali. Photo by Erin Baiano, Courtesy NYCB.
This Thursday marks New York City Ballet's annual Fall Gala. Spearheaded by actress and NYCB board member Sarah Jessica Parker, this glamorous event unites the worlds of ballet and fashion by partnering choreographers with top designers to collaborate on new works. This year, alongside premieres by NYCB company members/choreographers Lauren Lovette, Justin Peck and Troy Schumacher, 18-year old School of American Ballet alumna Gianna Reisen will present her first work for the stage at Lincoln Center's David H. Koch Theater.
NYCB Ballet Master in Chief Peter Martins noticed Reisen's work at SAB's Student Choreography Workshop and invited her to create a piece for The New York Choreographic Institute in 2016 before offering her the Fall Gala commission. This opportunity came as part of a whirlwind year for Reisen; after finishing her studies at SAB she was offered an apprenticeship at Dresden Semperoper Ballett late last spring. Reisen spent only three weeks getting settled in Germany before returning to NYC in late August to start rehearsals for the gala.
We caught up with Reisen to hear what it's been like to work alongside such high-caliber artists and to get the inside scoop on her premiere.
Keep reading...
Show less
Francesca Velicu in Pina Bausch's Le Sacre du printemps by English National Ballet. Photo by Laurent Liotardo, Courtesy ENB.
There was total silence by the end of English National Ballet's first go at Pina Bausch's raw Rite of Spring, and much of the performance's success came down to a tiny dancer: Francesca Velicu. Handpicked to be The Chosen One, the Romanian corps member threw herself into the role with an innocence that made the ritual newly terrifying. "It brought me the most intense and emotional moments that I'll ever experience onstage," she says.

At just 19, Velicu is already walking in the footsteps of ballet's reigning Romanian star, her ENB colleague Alina Cojocaru. Born in Bucharest, Velicu earned top finishes at Youth America Grand Prix and completed her training at the Bolshoi Ballet Academy. In 2015, she joined the Romanian National Ballet under Johan Kobborg, who fast-tracked her: In one season, she danced Kitri, Theme and Variations and numerous soloist roles, honing her effervescent technique with breezy confidence.
Keep reading...
Show less
Alana Griffith in "La Sylphide." Photo by Mark Frohna, Courtesy Milwaukee Ballet/
Rising lazily from an armchair, shrugging her shoulders and limply snapping her arms side to side, Alana Griffith imbued the title role in Septime Webre's ALICE (in wonderland) with the unmistakable boredom and longing of youth. Throughout the performance, her ability to bring personal depth to both the character and to Webre's challenging choreography revealed a special dancer coming into her own as an artist.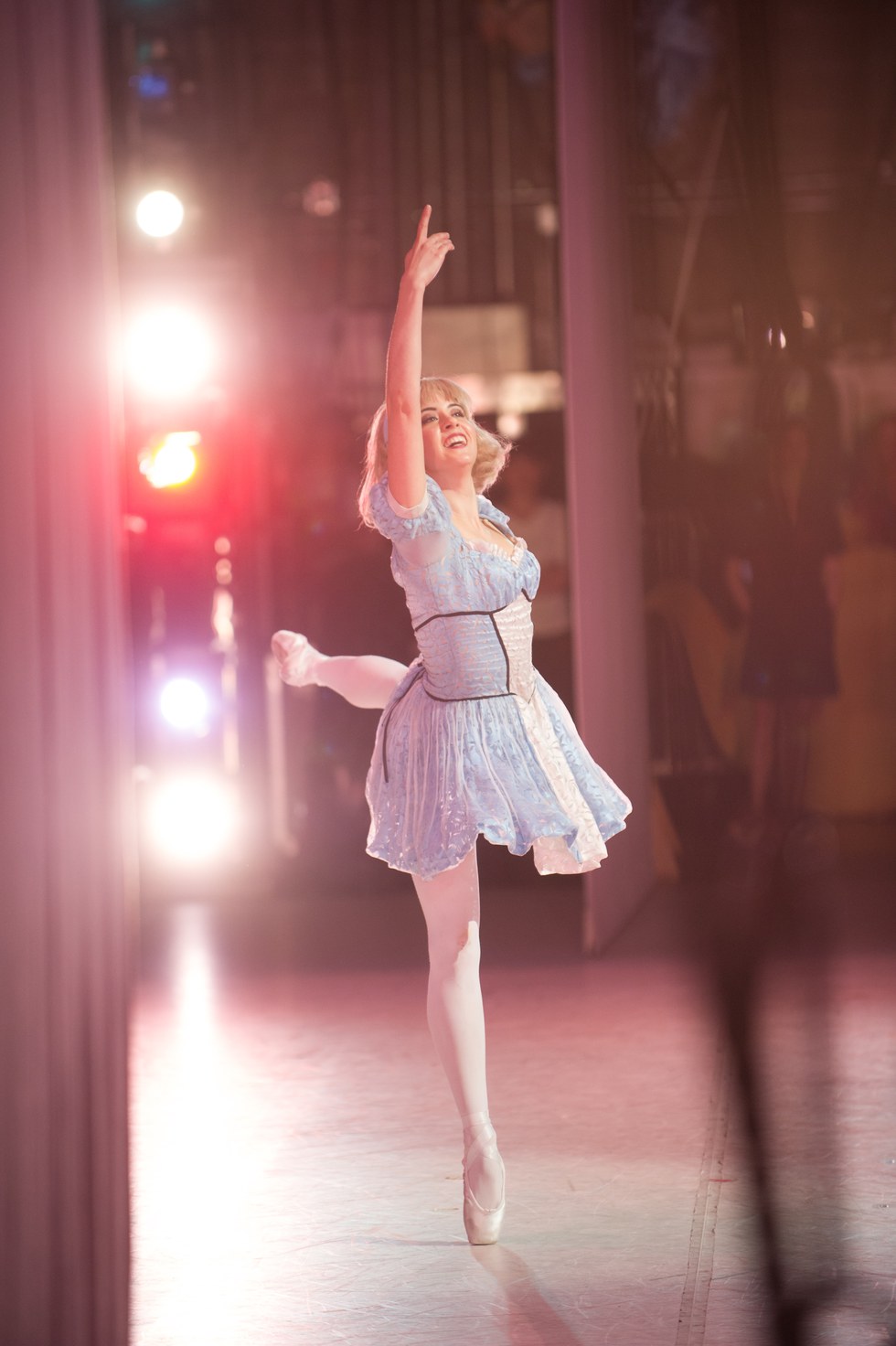 Alana Griffith in "ALICE (in wonderland)". Photo by Mark Frohna, Courtesy Milwaukee Ballet.
Keep reading...
Show less
Trending
Sep. 22, 2017 04:21PM EST
Screenshot from CNN Style video
While ballet may feel female-dominated in that there are plenty of onstage opportunities for women, key behind-the-scenes roles like choreographer and artistic director are still largely held by men—a point that is increasingly being raised and questioned in the dance world thanks to female choreographers like Crystal Pite and Charlotte Edmonds. Also helping to break that mold is rising female choreographer Kristen McNally, who not only choreographed a recent duet for CNN Style, but also paired two women to bring it to life.
In the short film, which features McNally's choreo and is directed by Andrew Margetson, Royal Ballet first soloist Beatriz Stix-Brunell and principal Yasmine Naghdi changed the expectations on gender roles in ballet—and the end result is awesome. Nearly identical in appearance, the dancers' movements and lines also mirror each other throughout the piece, even when dancing in canon. Even more impressively, McNally told CNN Style, "The dancers and I did two rehearsals and then we shot the film."
Check out the full duet for yourself, below.


Get Pointe Magazine in your inbox